Europe to Open to US Travellers: Germany Downgrades US Coronavirus Travel Risk Status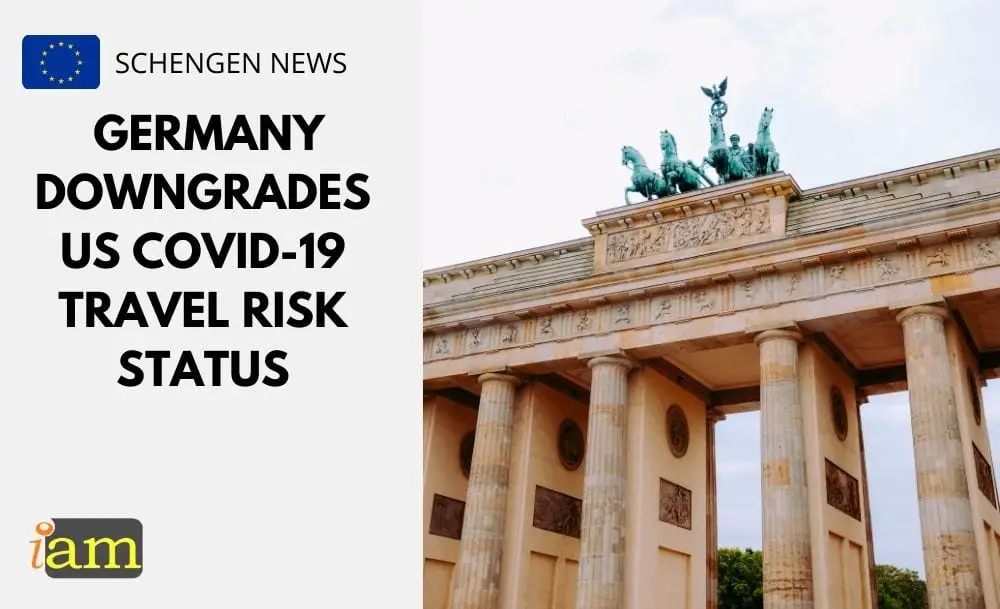 The United States is no longer classed as a "high incidence area" by Germany and has returned to being a "risk area".
The Robert Koch Institute (RKI) changed the risk classification of the United States on 07 March 2021.
The US was previously classed as a "high incidence area" by the RKI. These are regions where the incidence is over 200 COVID-19 cases per 100,000 residents with a period of seven days.
However, now it's a "risk area" which is used by German authorities to describe a region with an increased risk of infection, usually above 50 coronavirus cases per 100,000 people in seven days.
Other factors are also taken into account, such as measures in place.
It means the travel requirements for people coming from the US to Germany have changed. However, entry from the US is only permitted for essential reasons and exceptions can be granted if you present proof of urgent need to travel.
Travel from the US to Germany
If you are a German resident from the US, or fall into one of the exception categories, you still face strict testing and quarantine measures.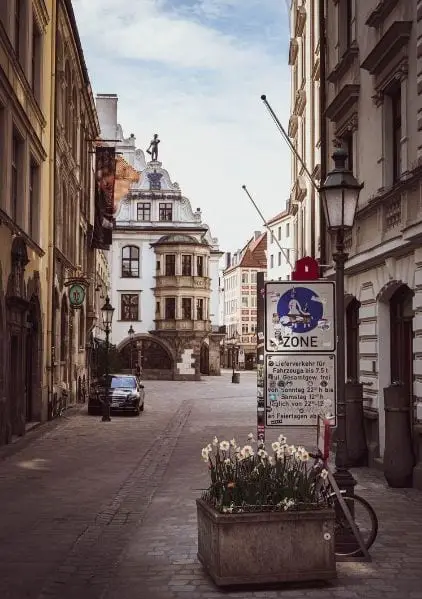 All travellers must have a negative COVID-19 test result at the latest 48 hours after they enter Germany. It must be presented to authorities if they request it.
Some individual airlines may however still say that travellers have to present a coronavirus negative test result before boarding is allowed. You should contact your airline before travelling to check.
Both PCR tests as well as rapid antigen tests are accepted if they meet the quality standards. Testing is still mandatory even if travellers are vaccinated or have recovered from a coronavirus infection. 
People returning from "risk zones" are required to self-isolate for 10 days after they arrive.
The quarantine can usually be ended with a negative coronavirus test result taken at the earliest five days after arriving in Germany.
However, states can differ on their travel regulations so check with your local authority before travelling.
Everyone entering Germany is also required to register online.
Entry Ban
In the Robert Koch Institute's (RKI) latest travel classification list, Sweden, Hungary and Jordan are now classed as "high incidence areas" which means stricter testing and quarantine rules apply if they want to enter Germany.
Travellers from Austria's Tyrol region, the UK, Brazil, Portugal and Ireland, and Czech Republic are banned from entering the territory except for those exempted from the ban.
Travellers from African countries such as Botswana, Eswatini, Lesotho, Malawi, Mozambique, South Africa, Zambia, and Zimbabwe are also banned from entering Germany.
The entry ban does not apply to German citizens and people with a right of residence in Germany. The entry restrictions apply to land, air and sea borders.
Future of International Travel
When and where people will be able to travel again in the spring and summer will depend on whether the number of new infections can be reduced. The restrictions on travel in Germany are limited for the time being until 28 March 2021.
Do you have plans to travel this summer? Check out the deals we have found in the description box below and comment on your travel plans.
Check out the offers and discounts from:
And because of the pandemic, don't forget to get your travel insurance, which will cover you for flight disruptions and pandemic related matters.
IaM can help with your visa application to the United States, the UK & other countries
If you need help with a US visa, a UK Visa, or visa to Europe, including help with appointment booking obligations, IaM can help. For more information and advice on US immigration, UK immigration law and US visa applications or if you need any help or assistance please, reach out to your Visa Coordinator at IaM.