Latvia Digital Nomad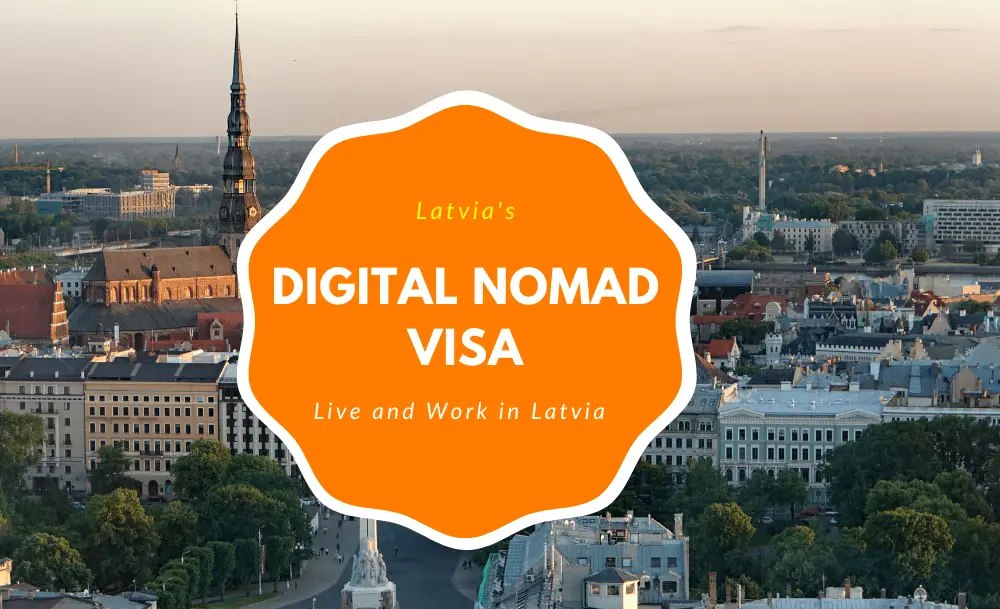 The government of Latvia has introduced its digital nomad visa, which permits third-country nationals to stay in Latvia and work remotely for a period of over one year, with the possibility to renew it for another year without local sponsorship.
The visa allows digital workers, whose businesses or companies that employ them are registered in OECD states, to live in Latvia for up to two years, without requiring local sponsorship. 
The following European Union countries are members of OECD:
Austria, Belgium, Czech Republic, Denmark, Estonia, Finland, France, Germany, Greece, Hungary, Iceland, Italy, Latvia, Lithuania, Luxembourg, Netherlands, Norway, Poland, Portugal, Slovakia, Slovenia, Spain, Sweden, and Switzerland.
As for non-EU countries, the following states are also part of the Organisation for Economic Co-operation and Development:
Australia, Canada, Chile, Colombia, Costa Rica, Israel, Japan, Mexico, New Zealand, Norway, South Korea, Turkey, the United Kingdom as well as the United States.
Path to EU Residency
The digital nomad visa can be granted for a period of up to one year and renewable for one more year. Additionally, the country will be offering a path to permanent residence for those who apply to remain in Latvia once two years have elapsed.
After two years under the Digital Nomad scheme, and then a further three years as permanent residents, third-country nationals are eligible to apply for Latvian citizenship, which would grant them EU citizenship to an extent, and the right to move freely across the whole European Union.
Digital Nomad Eligibility
To apply for this visa, digital nomads will need to satisfy the following criteria:
They cannot hold Latvian or another EU/EEA citizenship, or Swiss citizenship
The company they work for must be registered in an OECD country
They must be highly qualified professionals
They need to prove at least six months of employment with a foreign employer or register as an entrepreneur abroad
They must be paid at least EUR 3,192.50 and able to carry out any work-related duties remotely
Are you interested in working in Latvia? Talk to us in the comment section below.
Check out the deals we have found below and tell us your travel plans.
Check out the offers and discounts from:
And because of the pandemic, don't forget to get your travel insurance, which will cover you for flight disruptions and pandemic related matters.
IaM can help with your visa application to Europe, the United States, the UK & other countries
If you need help with a US visa, a UK Visa, or a visa to Europe, including help with appointment booking obligations, IaM can help. For more information and advice on US immigration, UK immigration law and US visa applications or if you need any help or assistance please, reach out to your Visa Coordinator at IaM.
Some of our posts include affiliate links. If you choose to purchase any of these products, we might get a small commission. For more information, check out our TOS.