Digital Nomads Visa: New Residence Permit For Digital Nomads in Hungary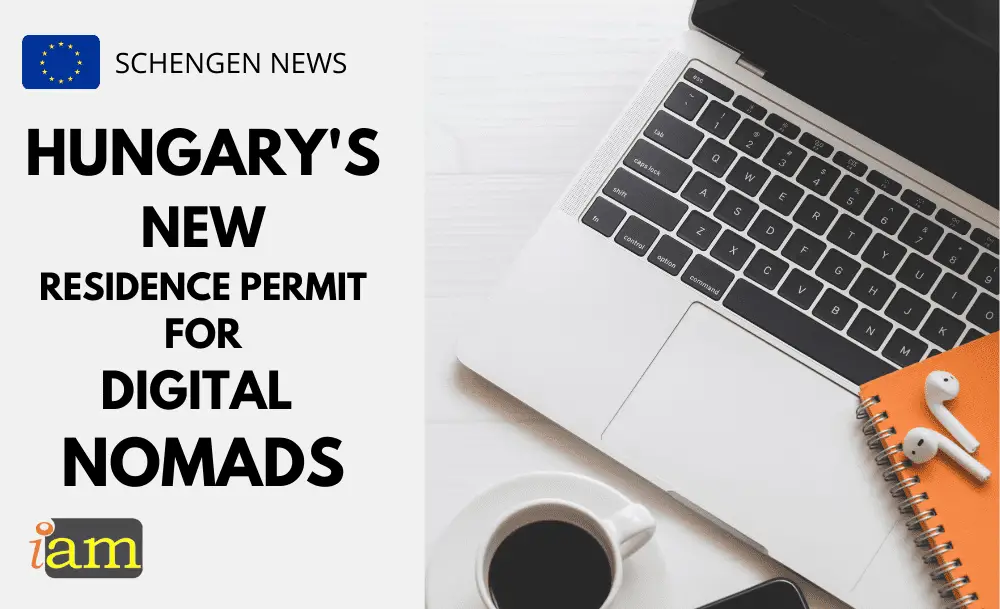 Another European country has opened its doors to Digital Nomads.
The Hungarian government has introduced a new residency permit for digital nomads called the
White Card, which allows internationals to live in Hungary while working for a company outside this country.
Hungary is one of the many European countries that enables nomads, freelancers, remote workers, and entrepreneurs to legally work and live within its borders.
According to the announcement of Hungary's government, the new residence permit is limited to a maximum period of one year. However, it can be extended once for one additional year.
The main draw for the digital nomad visa is the length of time that someone can stay in a country as most visas are valid only for a period of three months and even if a visa isn't needed to visit a country, one is needed if they plan to stay longer.
Eligible Third Country Nationals
Non-EU citizens who meet the following requirements can benefit from the White Card:
Hold a valid work contract in countries outside Hungary
Have a share in a company with profit in a country other than Hungary
The applicant does not pursue gainful activity while staying in Hungary and does not hold a share in any of the companies located in Hungary
Interested applicants need to submit their applications in person at the local Hungarian Embassy. Note that you must be in your home country when submitting your application.
Third-country nationals who enjoy visa-free travel and are currently in Hungary can submit their application electronically.
Required Document For Hungary Digital Nomad Visa
Like all visa applications, you need to submit certain documents for your visa to be successful. You need to submit the following required documents:
Documents That Prove The Purpose Of Your Travel
Proof Of Financial Means
Proof Of Accommodation
Proof Of Comprehensive Travel Insurance
Documents That Meet The Exit Conditions
Additional Visa Documents (application form, passport etc.)
Once the application has been submitted, the regional directorate will evaluate your application within 30 days. After your White Card has been approved, competent authorities will send your new visa via post.
Are you interested in applying for the White Card? Talk to us in the comment section below.
Check out the deals we have found below and tell us your travel plans.
Check out the offers and discounts from:
And because of the pandemic, don't forget to get your travel insurance, which will cover you for flight disruptions and pandemic related matters.
IaM can help with your visa application to the United States, the UK & other countries
If you need help with a US visa, a UK Visa, or visa to Europe, including help with appointment booking obligations, IaM can help. For more information and advice on US immigration, UK immigration law and US visa applications or if you need any help or assistance please, reach out to your Visa Coordinator at IaM.
Some of our posts include affiliate links. If you choose to purchase any of these products, we might get a small commission. For more information, check out our TOS.