Free Train Travel: DiscoverEU Is Now Open For Applications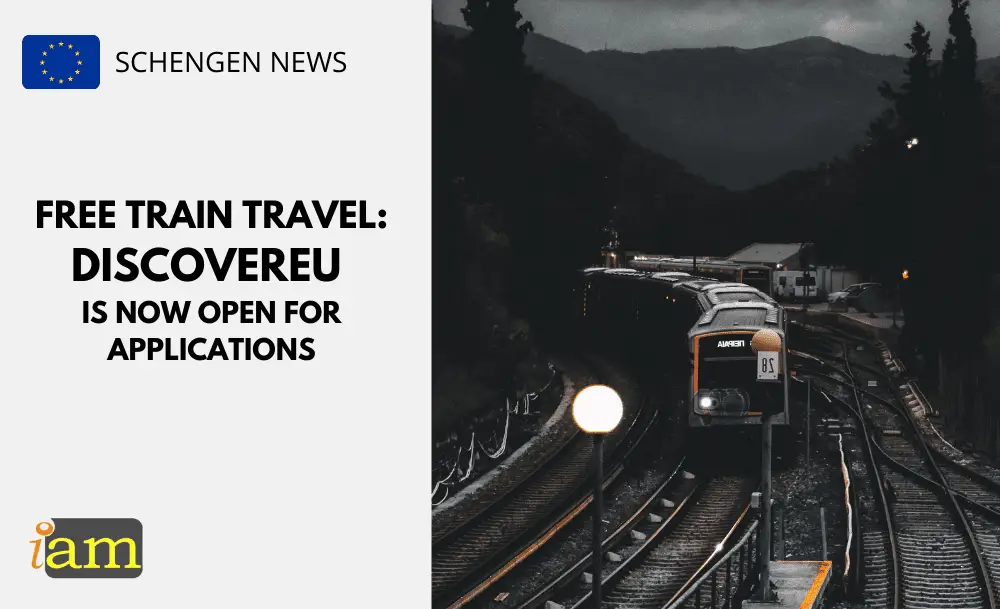 The EU is giving away 35,000 free rail passes to young people.
The scheme is part of the Erasmus programme and aims to nurture cultural connections in the European Union. It will offer 18-year-olds the chance to explore Europe's heritage and history while meeting people from across the continent.
The Commission of the European Union has officially launched the DiscoverEU spring call. Applications opened on 15 March on the European Youth Portal and will end on 29 March at midday.
The scheme is open to legal residents of the 27 EU member states or Overseas Countries. Residents of third countries associated with Erasmus can also apply. These include Iceland, Liechtenstein, North Macedonia, Norway, Serbia and Turkey.
Rail tickets valid for up to a month will be awarded for travel between 15 June 2023 and 30 September 2024.
One of the most efficient ways to travel to Europe is by rail, which is also one of the most eco-friendly modes of transportation. 
How Does It Work
Applicants will need to take a test with five multiple-choice questions. The questions cover general knowledge about the European Union and other EU initiatives aimed at young people.
Applicants will also be asked to give more information about their travel plans. This includes the intended date of travel, whether it will be the first time they have travelled alone without their parents, what they would like to learn from the experience and how they will finance their trip. 
The travel pass can be used in the country residence only for one outbound and one inbound journey. It must include travel to at least one other country eligible under the scheme. The overall journey can last from one day up to a maximum of one month.
Selection Process
There is a quota of travel passes set for each country. If a country has fewer applications than the quota, the remaining passes will be distributed to countries with a higher number of applications.
If there are too many eligible applicants, a 'first come, first served' principle will apply so interested applicants need to submit their applications as soon as possible.
Successful applicants will be notified by email after the selection period has ended in May.
You cannot apply if you have previously been given a DiscoverEU pass.
EU Ambassadors
When you apply for a free pass, you must agree to become a 'DiscoverEU Ambassador'. This means you are encouraged to report back on your travel experiences through social media or school and community presentations.
The scheme's app will allow you to create a customised map of your itinerary with statistics on the number of trains taken, the number of countries visited and CO2 savings, which can be shared on social media.
Young travellers will also need to report back in an online survey after taking part in the scheme.
What are your thoughts on this issue? Talk to us in the comment section below. Or if you need more advice on the above, contact us for further travel & immigration advice.
Check out the deals we have found below and tell us your travel plans.
Check out the offers and discounts from:
And because of the pandemic, don't forget to get your travel insurance, which will cover you for flight disruptions and pandemic related matters.
IaM can help with your visa application to Europe, the United States, the UK & other countries
If you need help with a US visa, a UK Visa, or a visa to Europe, including help with appointment booking obligations, IaM can help. For more information and advice on US immigration, UK immigration law and US visa applications or if you need any help or assistance please, reach out to your Visa Coordinator at IaM.
Some of our posts include affiliate links. If you choose to purchase any of these products, we might get a small commission. For more information, check out our TOS.