Germany Working Holiday Visa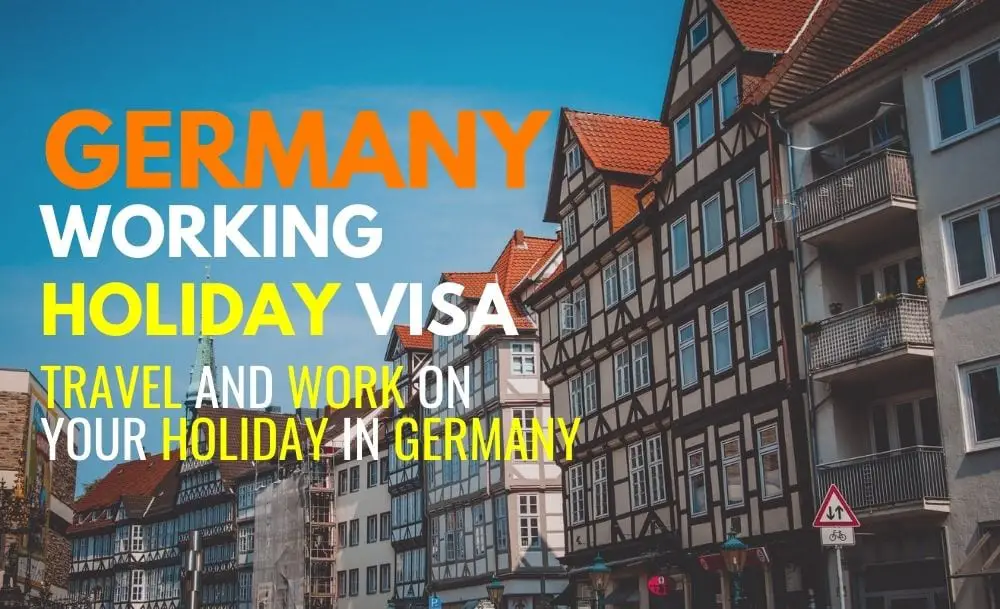 Travelling overseas is an opportunity and an experience that should not be missed. While living in another country, you can improve your language skills and become accustomed to other cultures.
With a Working Holiday visa, you can have an extended adventure for up to a year and you can also look for a job in Germany to supplement your travel expenses.
Germany is Europe's global leader in innovation and a highly developed economic framework. Germany is a multilingual country but you can still get around using the English language. However, you need to keep in mind that it will be hard to find a job with little or no German language skills so taking German classes will definitely enhance your chances. As a rule of thumb, the more demanding the job, the better language skills that are needed.
With that said, most people who move to Berlin on a Working Holiday Visa find work. Berlin is a very international city with many opportunities for young people and English-speaking jobs are on the rise. The city has a thriving start-up scene and roughly 50% of all employees at start-up companies in Berlin are international employees. When combined with a booming tourism and hospitality sector, employers are increasingly looking for English speakers to service their international customers.
This working holiday visa helps young people from the participating countries to come to Germany to explore the country. If you would rather look into the working visa opportunities for other countries in Europe like France or Austria, or maybe in the land down under, Australia, or would rather explore countries in Asia like Japan, or other countries, it's always a good idea to do your research before deciding on where you want to do a working holiday. Read our blog posts to know which other countries offer a Working Holiday visa! Or, if you're thinking about moving to Germany after you've completed your Working Holiday experience, find out how to move to Germany in our blog post: Post Study Options: How to Stay in Germany After Your Studies.
Germany Working Holiday Visa Participating Countries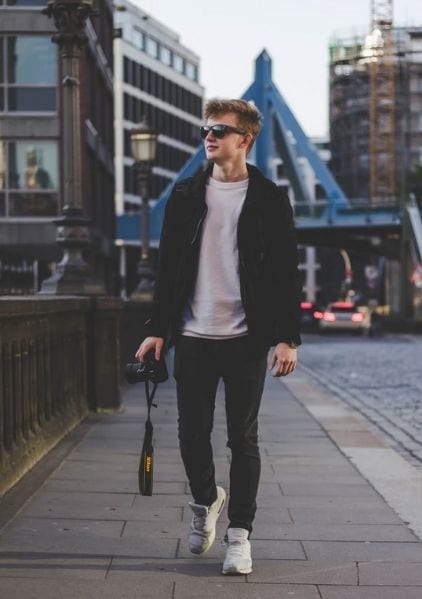 Due to the Free Movement of People within the European Union, it is not necessary for European Union Citizens to avail of such a visa to live and work in Germany. Similarly, young Germans do not need such visas to engage in such a working holiday in other EU countries. The Working Holiday Visa applies to citizens of certain "third"-countries (non-EU countries) for which Germany has a bilateral relationship.
Germany has made Working Holiday visa agreements with the following 12 participating countries:
Argentina
Australia
Brazil
Canada
Chile
Hong Kong
Israel
Japan
New Zealand
South Korea
Taiwan
Uruguay
The Working Holiday Visa allows you to:
stay in Germany for up to one year
work for an employer for up to one year
visit other EU/Schengen Area countries during your Working Holiday visa period
leave and re-enter Germany any number of times while the visa is valid
Germany Working Holiday Visa Conditions
To be qualified for the Working Holiday Visa, you must meet the following general requirements:
be a citizen of one of the above partner countries
be aged between 18 and 30 years old (except for Canadian nationals with the age limit is between 18 and 35 years old)
not be accompanied by dependent family members (e.g. children)
your passport must exceed the end of your stay by at least 3 months
have proof of health insurance valid in Germany with coverage of at least €30,000 including costs for medical evacuation/repatriation
show a recent bank statement indicating proof of sufficient funds for the duration of your stay, this ranges from €1200 – €4000 depending on where you are applying
pay the €75 (EUR) visa fee at the time of visa application in Germany
Reminder: The visa conditions outlined above are subject to change without notice.
Some embassies or consulates will request additional documents, so it would be better if you have the following documents ready.:
a signed, motivational letter
proof of accommodation in Germany
flight booking or flight itinerary
CV
The minimum savings amount varies from country to country and depending on where you are applying:
Immigration office in Berlin: € 2000
German Embassy in Argentina (Buenos Aires): € 1200 in your account for the previous 3 months + additional funds to cover 3 months of accommodation in Germany
German Consulate in Australia (Sydney): AUD 7100 in your account for the previous 3 months
German Consulate in Brazil: € 2400 shown in a blocked account
German Consulate in Canada (Toronto): € 3000
German Embassy in Chile (Santiago): € 1200 in your account for the previous 3 months
German Embassy in Hong Kong: € 2000 in your account for the previous 3 months
German Embassy in Israel (Tel Aviv): € 1200 in your account for the previous 3 months
German Embassy in Japan (Tokyo or Osaka): €2000 in your account for the previous 3 months
German Embassy in New Zealand (Wellington): € 2000
German Embassy in South Korea (Seoul): € 2000 in your account for the previous 3 months
German Embassy in Taiwan (Taipei): € 4000 in your account for the previous 3 months
German Embassy in Uruguay (Montevideo): € 1200 in your account for the previous 3 months + additional funds to cover 3 months of accommodation in Germany
The usual processing time is 1-2 weeks but it would also depend on the Embassy/Consulate where you submitted your application.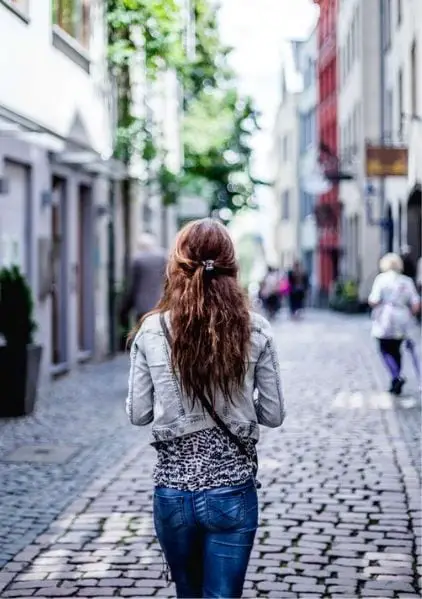 How to Apply for a Germany Working Holiday Visa
Citizens of Australia, Canada, and New Zealand, and Israeli and Japanese nationals are able to apply for a residence permit after entering Germany at the local immigration authority ('Ausländerbehörde') without applying prior for the visa. You will need to first officially register at an address in Germany, a process that is known as Anmeldung. But, we recommend applying for the Working Holiday Visa in advance, because the visa issued is valid for the whole first year and it allows you to start working immediately after arrival.
All other nationals have to apply at the German representation in their home country. Without a valid working holiday visa you are not allowed to commence employment.
If you are outside Germany, you can submit your application in the German Embassy/Consulate in your home country. It is recommended to apply well ahead of your intended date of departure however, the earliest you can apply is 3 months before the intended travel dates.
Processing of a Working Holiday visa may take from 1-2 weeks but this may vary from case to case.
Once you have obtained your visa, check carefully that all entries are correct and in accordance with your application.
Germany Job Search Sites
In all larger towns in Germany, you can obtain information from the local employment office (Agentur für Arbeit). However, this office can only be of assistance if you want to spend at least several weeks working for the same employer.
The jobs possible in your case depend on your language skills, professional qualification and work experience. We have gathered several websites below where you may find something that may interest you.
Are you ready to start your adventure in Germany? Talk to us in the comment section below.
Check out the deals we have found below and tell us your travel plans.
Check out the offers and discounts from:
And because of the pandemic, don't forget to get your travel insurance, which will cover you for flight disruptions and pandemic related matters.
IaM can help with your visa application to the United States, the UK & other countries
If you need help with a US visa, a UK Visa, or visa to Europe, including help with appointment booking obligations, IaM can help. For more information and advice on US immigration, UK immigration law and US visa applications or if you need any help or assistance please, reach out to your Visa Coordinator at IaM.
Some of our posts include affiliate links. If you choose to purchase any of these products, we might get a small commission. For more information, check out our TOS.