Japan Working Holiday Visas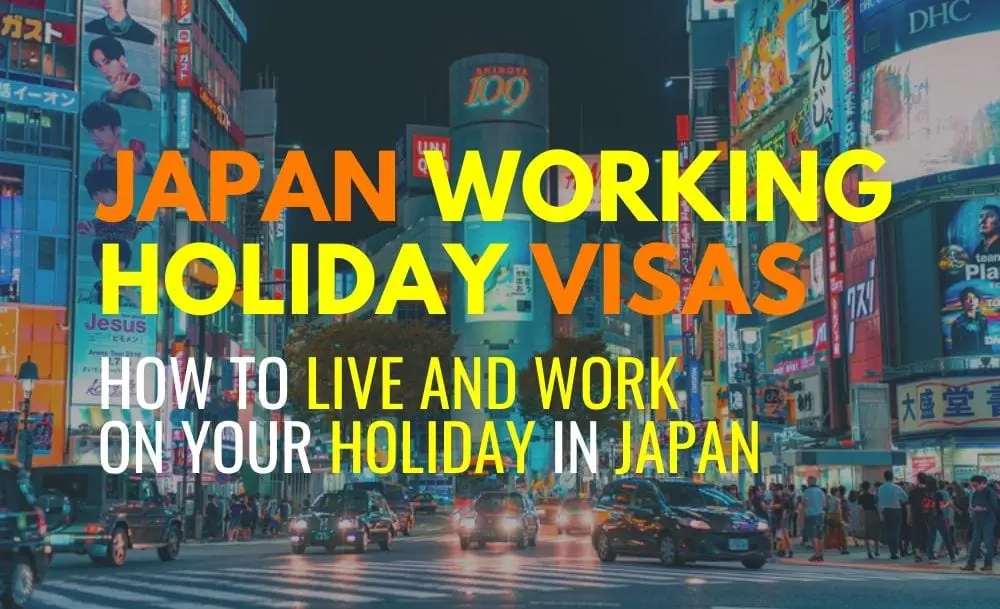 Japan might be a tiny island nation but it is undeniable that there are a lot to discover and explore in every corner of this fascinating country.
The working holiday programmes are based on bilateral arrangements, intended to make it possible for the youth of Japan and its partner countries to enter each country primarily for the purpose of spending holidays while allowing them to engage in employment as an incidental activity of their holidays for the purpose of supplementing their travel funds.
A working holiday visa is an ideal option in uncovering a new perspective on not just Japan's lifestyle and culture but on life in general. With a work holiday visa, you can work as you go which means you will be able to support your travel and not strain your wallet while you enjoy and immerse yourself with the new exciting environment.
Although a short holiday overseas can provide a general understanding of a new culture, nothing beats an extended visit while simultaneously working with the locals and meeting other foreign nationals.
As this visa provides you an opportunity to stay for a longer period in another country, this allows a chance for you to assess whether or not this would be a good permanent move.
You have first-hand experience on how good or bad the economy is functioning, what the job market is like in your intended field, compare your experiences with other foreign nationals and whether or not you mesh well with the setup in general. A working holiday in this case would be more of a trial run.
Japan just one of many countries that offer Working Holiday Visas to let you stay and work in the country while travelling. For more options, check out our Working Holiday Visa blog post!
Visa Qualifications for Japan Working Holiday Visas
If Japan is your ideal destination, you should know how the process works.
If you are from one of the countries on the table below, you may qualify for a work holiday visa.
Countries
Quota per Year
Countries
Quota per Year
Australia
no limit
Poland
500
New Zealand
no limit
Slovakia
400
Canada
6,500
Austria
200
Republic of Korea
10,000
Hungary
200
France
1,500
Spain
500
Germany
no limit
Argentina
From Japan to Argentina: 200
From Argentina to Japan: 400
The United Kingdom
1,000
Chile
200
Ireland
800
Iceland
30
Denmark
no limit
Czech Republic
400
Taiwan
10,000
Lithuania
100
Hong Kong
1,500
Sweden
no limit
Norway
no limit
Estonia
From Japan to Estonia: no limit
From Estonia to Japan: 100
Portugal
no limit
Netherlands
200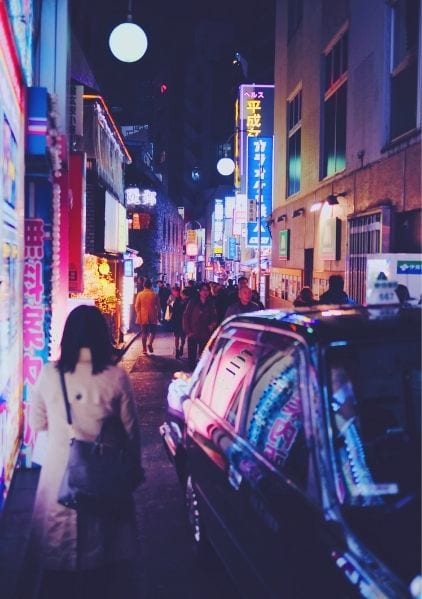 To participate in the program, you must meet the following additional criteria.
You must be currently residing in your country of nationality. For residents in Hong Kong, an applicant must possess a valid HKSAR or British National Overseas passport and for a resident in Taiwan, you must possess a valid passport of Taiwan.
Intending primarily to spend holiday in Japan for a specific length of time.
Being between 18 and 30 years of age. As for Australia, Canada and the Republic of Korea, you should be between 18 and 25 years of age except in those cases where the competent authorities of Japan agree to extend the limitation of age to 30 years. In the case of Iceland, you should be between 18 and 26 years of age.
Not being accompanied by dependents or children.
Possessing a valid passport of his or her country and a return travel ticket or sufficient funds with which to purchase such a ticket.
Possessing reasonable funds for the maintenance of his/her stay during the initial period of stay in Japan.
Being in good health.
Never having been issued a Japanese working holiday visa in the past.
If you meet the conditions above, you can submit your Working Holiday Visa application to the Embassies or Consulates-General of Japan in your country. The usual turnaround time for the application is a week to a month. We recommend submitting your application a month prior to your departure date.
Required Documents for Japan Working Holiday Visas
Here is the general document you need to prepare for submission. Please note that additional documents may be requested depending on your nationality.
Valid passport
Completed visa application form (You will be exempt from filling in the "Guarantor or Reference in Japan", as well as "Inviter in Japan" information, unless you have a plan to stay in a specific place in Japan.)
Recent photo
Personal resume/curriculum vitae
Detailed itinerary of your stay in Japan
Letter explaining your reason for applying for a Working Holiday Visa
Note from a physician stating that you are in good health (Original note)
Proof of Financial Capacity
Airline ticket or flight itinerary to Japan.
Visa Rules for Japan Working Holiday Visas
You are strictly prohibited from working at bars, cabarets, nightclubs, gambling establishments and other places affecting public morals in Japan.
If you work at such a place, you are deemed to violate the Immigration Control and Refugee Recognition Act and will face deportation except where you are deemed to be a victim of human trafficking
Upon arrival in Japan, you will be issued a Residence card. You are required to notify the Ministry of Justice where you live within 14 days. For more information, visit the official website.
Your Working Holiday Visa is for a single entry. However, if you have to leave Japan for any reason and wish to return to Japan within your original one-year period of stay, you can leave Japan with a Special Re-entry Permit.
Employment Assistance for Japan Working Holiday Visas
Foreign nationals seeking a job in Japan may seek assistance in English or other languages at the Employment Service Center for Foreigners.
Please see the Ministry of Health, Labour and Welfare website for more details.
Some of our posts include affiliate links. If you choose to purchase any of these products, we might get a small commission. For more information, check out our TOS.
Are you ready to discover Japan? Talk to us in the comment section below.
If you have plans to travel, check out the deals we have found below.
Check out the offers and discounts from:
And because of the pandemic, don't forget to get your travel insurance, which will cover you for flight disruptions and pandemic related matters.
IaM can help with your visa application to the United States, the UK & other countries
If you need help with a US visa, a UK Visa, or visa to Europe, including help with appointment booking obligations, IaM can help. For more information and advice on US immigration, UK immigration law and US visa applications or if you need any help or assistance please, reach out to your Visa Coordinator at IaM.