UK Overseas Travel: Summer Trips Still Unclear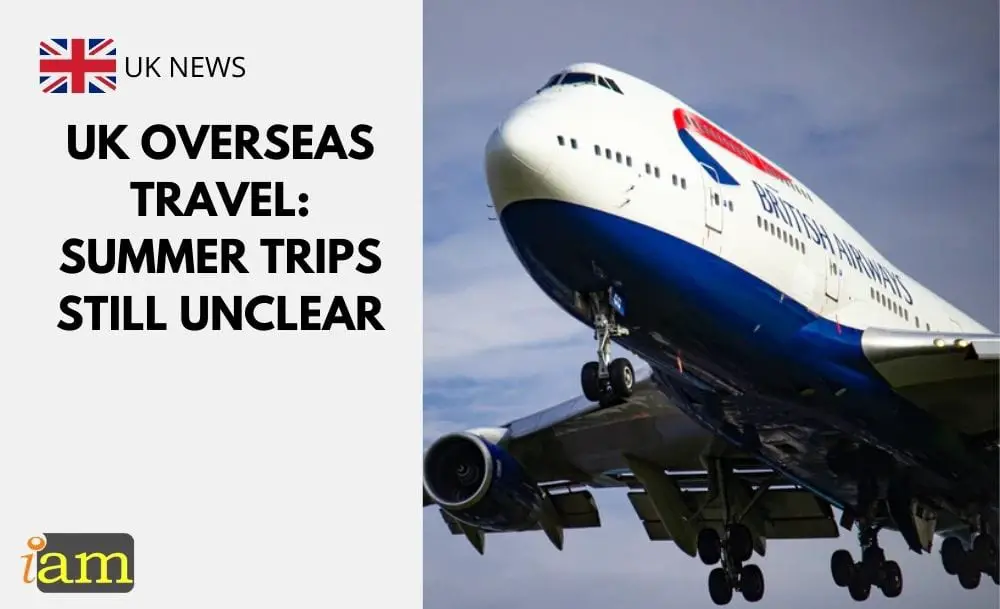 Months and months of lockdown have left people excited about the prospect of travelling again this summer. People have been waiting for the announcement from the UK officials to confirm that the UK is on the way to easing travel restrictions.
While confirming that restaurants, pubs and shops in England will reopen next week, Prime Minister Boris Johnson said it's not yet clear that non-essential international travel can resume safely as planned on 17 May.
Speaking at a press conference on 05 April, Prime Minister Johnson said he was hopeful that foreign travel could resume by the target date.
This means that British nationals have to hold off on planning foreign holidays this summer, deflating the hopes of an airline industry desperate to get flying again before another peak season slips by.
The move extends the uncertainty facing an airline and tourism industry reeling from over a year of COVID-19 restrictions.
The UK will continue easing out of lockdown from 12 April, re-opening shops, outdoor dining for restaurants and bars, hairdressers, zoos, and gyms.
Johnson said the country had met their tests for easing restrictions but urged against "complacency", pointing out that it is still unknown how strong the vaccine will shield against infections.
Fight Over COVID Passports
Traffic Lights
When the U.K. does reopen, a "traffic-light" system will be used to classify countries into green, amber and red based on factors such as virus infection rates and vaccination levels. More details will be set forth when Johnson's task force on global travel publishes its report later this week.
Category decisions for specific destinations will be made based on data and evidence "closer to the time," the government said.
Travellers from green countries will still have to take virus tests before departing and after arriving. Quarantine and self-isolation rules will apply to passengers entering the country from places on the red and amber lists.