Tourists Traps: Scams in Paris You Should Look Out For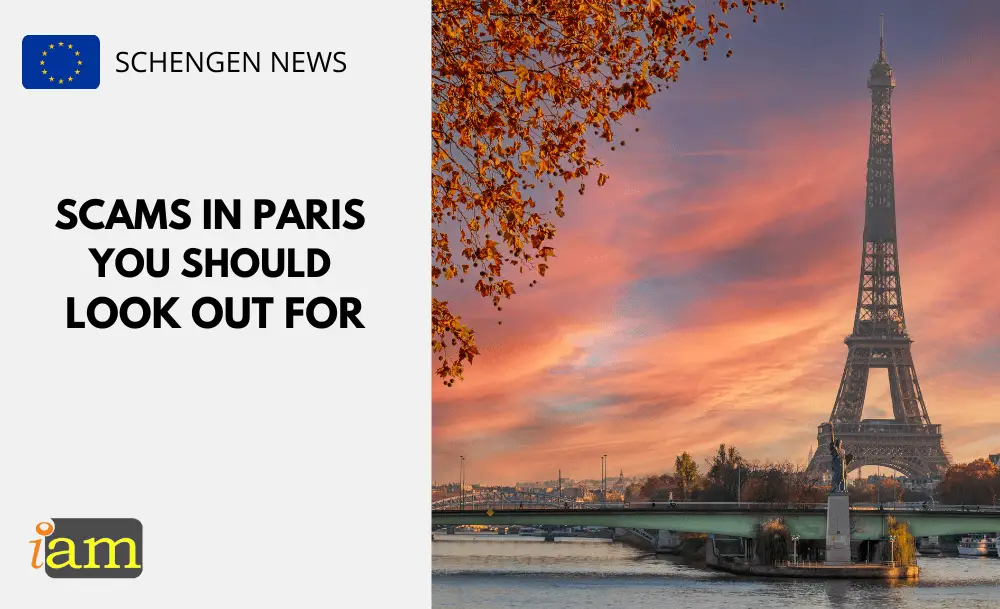 As summer approaches, many people are starting to plan their travel itineraries.
Paris is a very popular destination for travellers from all over the world.
It is known for its iconic landmarks such as the Eiffel Tower and the Louvre Museum as well as its rich history, art, fashion, and cuisine. This fact is not lost on local con artists who have come up with a number of schemes to deceive travellers of their hard-earned money.
Of course, not everyone is trying to scam you but a bit of awareness and preparation will help ensure that your day stays memorable for the right reasons.
Common Scams And Tips on How To Avoid It
Pickpocket
While Paris is a generally safe city, pickpocketing is one of the common crimes to impact visitors.
Metro stations are often a hot spot for petty theft, and some stations were impacted more than others. Remember that professional pickpocketers will go out of their way not to look like criminals.
When taking the metro, avoid standing or sitting directly next to the door if possible.
If you do, keep your precious items zipped or hidden away, especially your passport and other identification.
The Gold Ring Scam
This scam is an old trick and it can occur in any of the major tourist hubs and near major Metro train stations.
Unsuspecting tourists, especially couples, will walk by a young man/woman/child who will pick up something shiny on a sidewalk and show the tourists a gold ring. They will then offer it, and tell them to keep it.
If the bystander does, the person will ask for money, his or her share in the lucky find.
To avoid this, just walk away and ignore them.
Charities And Good Samaritans 
It's not uncommon in Paris to be approached by men who are collecting money for any worthy cause you can think of. They are often found in tourist strongholds such as the area around the Louvre or underneath the Eiffel Tower.
If they don't look legit don't hand over the cash as the money they gather will never go to a good cause. Also, do not hand out your contact information.
While Paris is a magical city that has a lot to offer, it is important to be vigilant by staying informed and taking the necessary precautions. Remember to trust your instincts, keep your valuables secure, and don't be afraid to seek help.
What are your thoughts on this issue? Talk to us in the comment section below. Or if you need more advice on the above, contact us for further travel & immigration advice.
Check out the deals we have found below and tell us your travel plans.
Check out the offers and discounts from:
And because of the pandemic, don't forget to get your travel insurance, which will cover you for flight disruptions and pandemic related matters.
IaM can help with your visa application to Europe, the United States, the UK & other countries
If you need help with a US visa, a UK Visa, or a visa to Europe, including help with appointment booking obligations, IaM can help. For more information and advice on US immigration, UK immigration law and US visa applications or if you need any help or assistance please, reach out to your Visa Coordinator at IaM.
Some of our posts include affiliate links. If you choose to purchase any of these products, we might get a small commission. For more information, check out our TOS.