EU Updates COVID-Safe Countries for Air Travel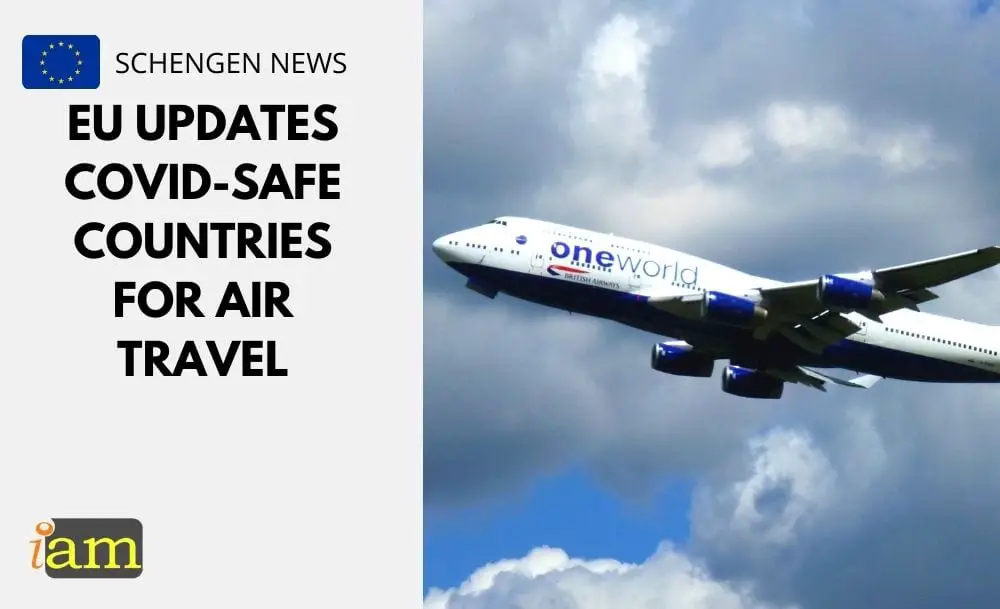 Last month, the EU cleared a path to open up member-state borders to international travel by adopting guidelines recommending the easing of travel restrictions for fully COVID-vaccinated people and those travelling from countries considered to have the virus under control.
On 3 June, the Council of the EU added Japan to the list of safe countries in its fortnightly review. Japan itself has restrictions in place on travel from EU countries, apart from in exceptional circumstances, as part of its measures to counter the pandemic.
🇪🇺 @EUCouncil adds 🇯🇵 #Japan to the list of countries for which member states should gradually lift restrictions on non-essential travel.

Full list 👇

— EU Council Press (@EUCouncilPress) June 3, 2021
The decision has been taken upon a review of the EU Council's list of the epidemiologically safe third-countries, according to which the Member States should add Japan to the list of safe third countries and soon permit Japanese travellers to enter the Schengen Area and the EU countries for non-essential purposes without being subject to any restrictions as testing and quarantine, including for tourism.
From June 3, the EU's list of epidemiologically safe third countries consists of the following:
Australia
Israel
Japan
New Zealand
Rwanda
Singapore
South Korea
Thailand
China (including Hong Kong and Macao) subject to confirmation of reciprocity
UK Left Out Due to New Variant
EU Digital COVID Certificate to Non-EU Travellers
The European Commission has announced that the EU Digital COVID Certificate may also be issued to non-European travellers, including those from the United States and the United Kingdom.
The non-EU countries will be subject to the acceptance of the individual Member States of the validity of the passport, including proof of vaccination, proof of a negative test result, or proof of recovery from the COVID-19.
Right now, if you're an American, not living in the EU, you could get the certificate if you ask the national authorities of a member state to give you that certificate based on some proof that you've been vaccinated or had a recent COVID test.

European Commission spokesperson
Nonetheless, he emphasised that such a decision rests with each individual Member State.
It was also revealed that the EU Commission is in talks with the US on an equivalent certificate to ensure safe travel, which could be accepted as an equivalent document by the EU member states