Moving To Portugal: Digital Nomad Visa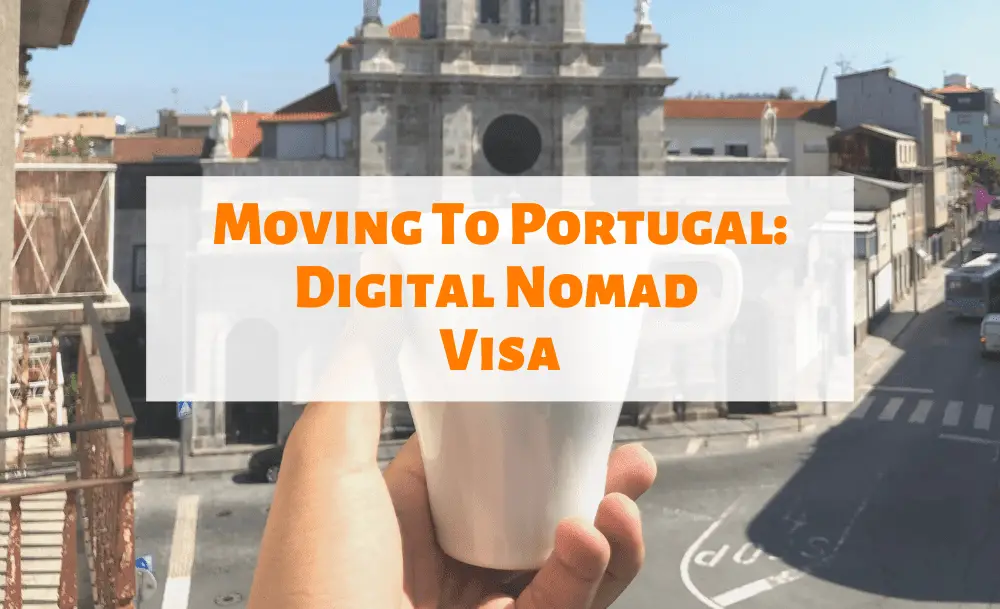 Now that Portugal has ended its controversial "golden visa" scheme, there are still other routes that allow people to get a residency permit in Portugal.
Portugal draws a sizable number of digital nomads, freelancers, and expats each year due to its pleasant coastal temperature, stunning shorelines and mountainous landscapes, as well as its vibrant, culturally, and historically rich cities and villages.
In late October, Portugal launched a "digital nomad visa" that allows remote workers from non-EU countries to live and work in Portugal for up to five years. 
According to reports, Portugal has approved 200 digital nomad visas since its launch. The majority of applications have come from Brazil, the UK, and the USA, according to the country's Ministry of Affairs. 
"Portugal is a country for immigration. Every year, we receive thousands of immigrants, seeking opportunities in our country," said

Ana Catarina Mendes, a Portuguese Cabinet Minister.
Are You Qualified To Apply?
Portugal has been one of the most desirable spots for digital nomads since it is a safe and expat-friendly country.
It provides every amenity a remote worker in a foreign nation would desire. High-quality internet access, proximity to nature, delicious and interesting food, beautiful weather, vibrant culture, and affordable housing!
If you are thinking of moving to Portugal, the minimum income requirement for the digital nomad visa is  €2,820 per month making it one of the least expensive digital nomad visas in Europe.
Applicants must also come from a country not in the EU or EEA and should be employed by a company based outside Portugal or self-employed.
What You Get From Working Remotely in Portugal
With its diverse topography of rolling hills, stunning coastlines, breathtaking greenery, and historic cities, Portugal offers a breathtaking environment for remote work. The country also offers mild climate which creates a perfect environment for outdoor activities and relaxation.
Another major appeal of working in Portugal as a digital nomad is the tax incentives. The country's Non-Habitual Residence (NHR) regime provides tax benefits for individuals who are not tax residents in Portugal but earn income from sources within the country. 
This favorable tax regime combined with Portugal's affordable cost of living and high-quality lifestyle makes the country the perfect destination for digital nomads. 
As a member of the European Union, Portugal is well-connected to other major European cities. These connections make the country an ideal base for remote workers and entrepreneurs looking to expand their reach in the region. 
Travelling through Europe's Schengen Area is easier for Portugal's residents. The Schengen bloc of 27 countries allows visa-free travel while crossing borders. Digital nomads can catch a cheap flight or train to another country for the weekend quite easily.
The favorable business environment, supportive government, low tax rates, and growing startup ecosystem in Portugal pave the way for digital nomads to launch or grow their businesses in Europe.
Best Places in Portugal For Digital Nomads
Portugal frequently features in polls about ideal remote working locations and with good reason. The major cities feature an abundance of co-working spaces and the country the 17th fastest wifi in the world.
Major cities Lisbon and Porto are perhaps the most popular destinations for digital workers. 
Lisbon is known for its creative atmosphere, and its rich history and culture offer plenty of opportunities for inspiration and relaxation. Additionally, Lisbon is well-connected with a reliable public transportation system, making it easy to get around and explore the city
Porto is the second-largest city in Portugal and is known for its stunning architecture. Due to its coastal position, digital nomads may work while taking in stunning views of the Atlantic Ocean and unwind by taking advantage of the city's numerous beaches and outdoor activities.
Braga is an excellent option for those seeking a cheaper and smaller city to live in. It blends its prosperous history with vivid nightlife. The cost of living in Braga is relatively low compared to major Portuguese cities, making it an accessible destination for digital nomads on a budget.
Madeira is becoming increasingly popular among digital nomads in Portugal. Especially for those who wanted to experience island life in the country. 
The digital nomad visa application process requires you to visit a Portuguese embassy or consulate in your country of residence. So what are you waiting for?
What are your thoughts on this issue? Talk to us in the comment section below. Or if you need more advice on the above, contact us for further travel & immigration advice.
Check out the deals we have found below and tell us your travel plans.
Check out the offers and discounts from:
And because of the pandemic, don't forget to get your travel insurance, which will cover you for flight disruptions and pandemic related matters.
IaM can help with your visa application to Europe, the United States, the UK & other countries
If you need help with a US visa, a UK Visa, or a visa to Europe, including help with appointment booking obligations, IaM can help. For more information and advice on US immigration, UK immigration law and US visa applications or if you need any help or assistance please, reach out to your Visa Coordinator at IaM.
Some of our posts include affiliate links. If you choose to purchase any of these products, we might get a small commission. For more information, check out our TOS.