EU May Ban Russian Nationals In The EU And Schengen Area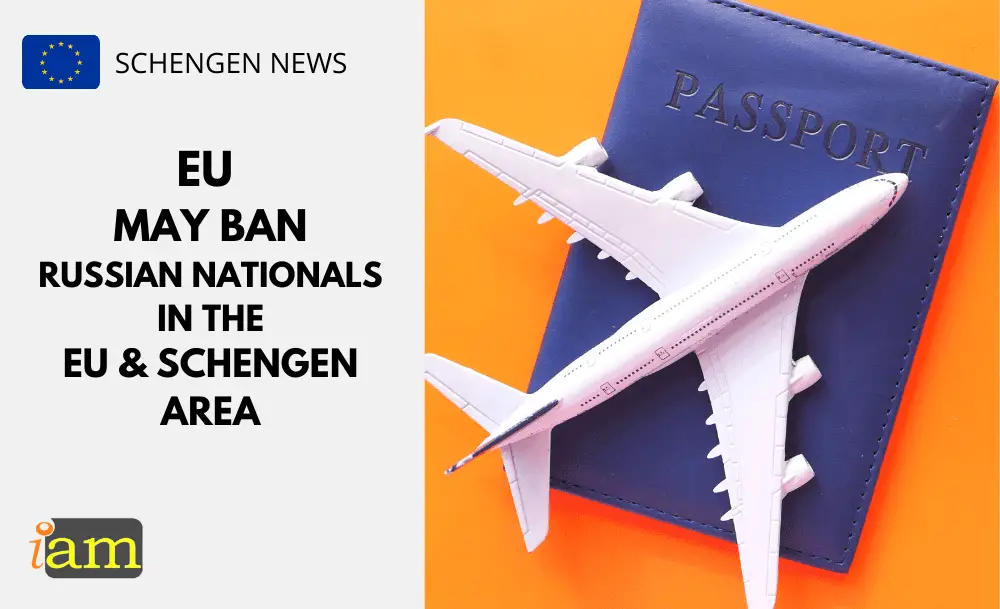 As calls grow louder in the European Union (EU) for a ban on Schengen visas for Russians, the EU countries are split over whether to ban Russian tourists from visiting the bloc.
Ukraine's President Volodymyr Zelensky, first called for the travel ban in an August 8 interview with the Washington Post newspaper, arguing that Russians ought to "live in their own world until they change their philosophy".
The Kremlin has branded this demand "irrational", but EU foreign affairs ministers are scheduled to discuss the issue during an informal meeting in Prague on 30-31 August 2022. 
Issuance of Schengen Visas
The 26 countries making up the Schengen area received 3 million visa applications in 2021. Reportedly,  536,000 applications were from Russian citizens.
Among the EU countries that have already taken steps to reduce Russian tourism is Finland. The country shares a land border with Russia and has decided to reduce the number of visas it issues to Russian tourists to just 10% of the current volume from 1 September. 
Estonia has already stopped issuing new visas for Russian citizens. In addition, the country has also banned Russians who hold a visa issued by the authorities of Estonia.
Latvia stopped issuing visas to Russians too. The cross-border deal between Latvia and Russia was suspended on 1 August.
Lithuania, Finland, Denmark, Norway, Poland, and the Czech Republic also support an entry ban on Russian tourists.
Opposing EU Ban on Russians
Some EU member states have stated that they do not support the idea of imposing an entry ban and stopping issuing Schengen visas to Russian citizens.
The list of countries opposing such an idea has extended to include Portugal, Cyprus, and Greece.
German Chancellor Olaf Scholz has also opposed the proposal to ban Russians from entering the EU. The Chancellor said that innocent Russian citizens should not suffer Putin's actions, suggesting that the EU countries should not impose a travel ban.
What are your thoughts on this issue? Talk to us in the comment section below.
Check out the deals we have found below and tell us your travel plans.
Check out the offers and discounts from:
And because of the pandemic, don't forget to get your travel insurance, which will cover you for flight disruptions and pandemic related matters.
IaM can help with your visa application to Europe, the United States, the UK & other countries
If you need help with a US visa, a UK Visa, or a visa to Europe, including help with appointment booking obligations, IaM can help. For more information and advice on US immigration, UK immigration law and US visa applications or if you need any help or assistance please, reach out to your Visa Coordinator at IaM.
Some of our posts include affiliate links. If you choose to purchase any of these products, we might get a small commission. For more information, check out our TOS.