UK Launched Scale-Up Visa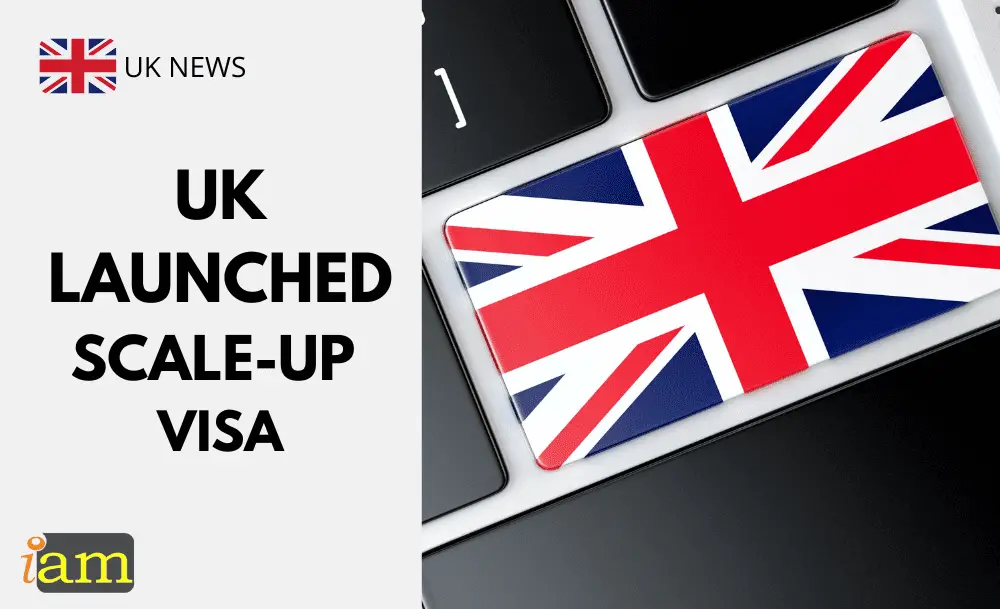 The new UK Scale-up visa officially launches today, 22 August 2022. The new visa route is aimed at foreign nationals who have been recruited by a UK sponsor. 
The scale-up visa was created to make it quicker and easier for fast-growing businesses to bring highly skilled individuals to the UK. 
In order to be eligible for a UK scale-up visa, one of the most important requirements is that applicants must have a job offer and a Certificate of Sponsorship (Cos) issued by an approved sponsor or employer. The sponsoring business must also be in the scale-up phase with rapid growth.  Applicants will also need to have received a job offer from a qualifying scale-up business at an appropriate salary level.
Uniquely, the rules allow scale-up visa holders to leave their sponsored role after 6 months and switch to an unsponsored role.
Under the conditions of the new UK visa programme, a scale-up is considered to be a high-growth company that has grown by 20% or more in either employment or turnover year-on-year for a minimum of two years. Businesses must have at least 10 employees at the start of their observation period.
Road to UK Residency
To receive a scale-up visa, the Home Office must be convinced that applicants are filling a genuine vacancy at an appropriate skill level and salary. Sponsored individuals must also meet an English language requirement and have access to at least £1,270 in funds.
If granted, scale-up visa holders can stay for an initial period of 2 years, after which they can further extend their stay for an additional 3 years. After five years of continuous qualifying residence in the UK, scale-up visa holders could be eligible to apply for indefinite leave to remain. Scale-up visa applicants are also exempt from the UK Immigration Skills Surcharge.
Additionally, self-employment is possible under the scale-up visa, although workers must work for their sponsor for at least six months but they can carry out other work at the same time and after their sponsored role ends – including self-employment.
Scale-Up Visa vs Skilled Worker Visa
Both visas are part of the Home Office's points-based immigration system (PBS), and both require a sponsored job offer from a UK employer. Scale-up visa holders have the option to switch to a new job or employer after 6 months and no longer need to be sponsored at this point however Skilled Worker visa holders must remain sponsored.
The salary requirement for the Scale-Up visa is also higher at £33,000 compared to £25,600 for the Skilled Worker visa. Both visas also require applicants to meet English language requirements.
What are your thoughts on this issue? Talk to us in the comment section below.
Check out the deals we have found below and tell us your travel plans.
Check out the offers and discounts from:
And because of the pandemic, don't forget to get your travel insurance, which will cover you for flight disruptions and pandemic related matters.
IaM can help with your visa application to Europe, the United States, the UK & other countries
If you need help with a US visa, a UK Visa, or a visa to Europe, including help with appointment booking obligations, IaM can help. For more information and advice on US immigration, UK immigration law and US visa applications or if you need any help or assistance please, reach out to your Visa Coordinator at IaM.
Some of our posts include affiliate links. If you choose to purchase any of these products, we might get a small commission. For more information, check out our TOS.