US Reaches H-1B Cap for FY2023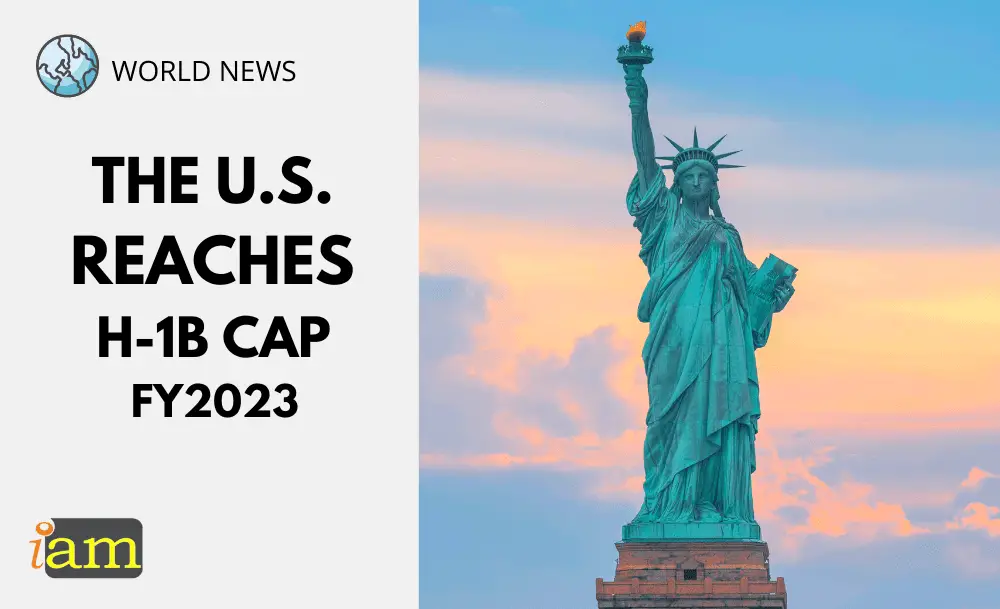 On 23 August 2022, US Citizenship and Immigration Services (USCIS) announced that it has received a sufficient number of applications to reach the congressionally mandated 65,000 H-1B regular cap and the 20,000 H-1B advanced-degree exemption, known as the master's cap, for the fiscal year 2023.
The H-1B visa programme is the most sought-after work visa among foreign professionals. This is a non-immigrant visa that allows US companies to employ foreign workers in specialty occupations that require theoretical or technical expertise. 
USCIS completed its update to the online registration system, and registrants not selected in the "H-1B lottery" will now show status as "Not Selected – Not Eligible to File an H-1B Cap Petition."
USCIS will continue to process cap-exempt H-1B petitions, H-1B extension petitions, new employer petitions, petitions to change the terms of employment (including change of work location or job duties), and H-1B concurrent work petitions.
The next time new H-1B visas will become available will be for FY2024 starting October 1, 2023.
USCIS will conduct the next H-1B lottery in March 2023.
Top Companies That Sponsor H-1B Visa
There are several small businesses that sponsor H1B visas in the United States. However, these companies are often more difficult to connect with. Larger companies, however, often have better-established programs for hiring foreign nationals through H1B status.
The following large companies sponsor H-1B visas.
Amazon.com Services
Amazon Web Services
Google
Microsoft
Meta
IBM
Apple
Intel
Deloitte
Cisco
Qualcomm
Accenture
Oracle
Capgemini
Infosys
Tata
JPMorgan Chase
Walmart
Uber
Ernst & Young
Tech Mahindra
Wipro Limited
HCL America
Cognizant Technology Solutions
You can check the full list of employers who offer H-1B sponsorship at the USCIS official website H-1B Employers Data Hub. 
What are your thoughts on this issue? Talk to us in the comment section below.
Check out the deals we have found below and tell us your travel plans.
Check out the offers and discounts from:
And because of the pandemic, don't forget to get your travel insurance, which will cover you for flight disruptions and pandemic related matters.
IaM can help with your visa application to Europe, the United States, the UK & other countries
If you need help with a US visa, a UK Visa, or a visa to Europe, including help with appointment booking obligations, IaM can help. For more information and advice on US immigration, UK immigration law and US visa applications or if you need any help or assistance please, reach out to your Visa Coordinator at IaM.
Some of our posts include affiliate links. If you choose to purchase any of these products, we might get a small commission. For more information, check out our TOS.