US CDC Updates COVID-19 Guidelines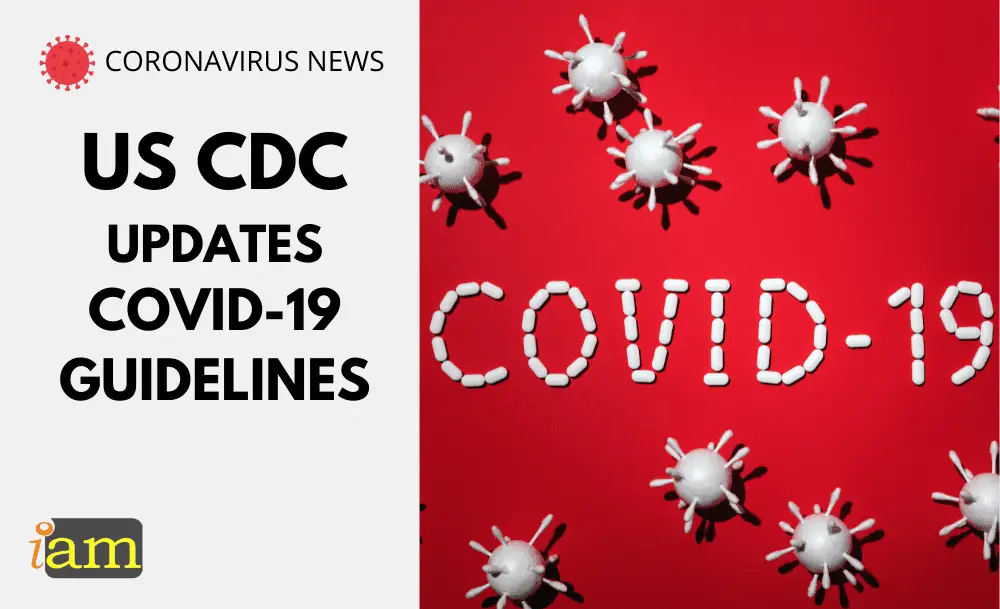 The US Centres for Disease Control and Prevention (CDC) has updated its COVID-19 guidance to help the public better protect themselves and understand their risk as the virus now poses significantly less risk of severe illness, hospitalisation and death compared to early on in the pandemic.
"We're in a stronger place today as a nation, with more tools—like vaccination, boosters and treatments—to protect ourselves, and our communities, from severe illness from COVID-19,"

"We also have a better understanding of how to protect people from being exposed to the virus, like wearing high-quality masks, testing, and improved ventilation."

Greta Massetti, a CDC Epidemiologist
In revised guidelines released on 11 August 2022, the agency no longer recommends staying at least 6 feet away from other people to reduce the risk of exposure which veers from the previous guidance that had been in place since the early days of the pandemic.
The CDC continues to promote the importance of remaining up to date with vaccinations and advises individuals who test positive to wear a high-quality mask for at least 10 days and get tested again on day five rather than be forced to quarantine. "You are likely most infectious during these first five days," the CDC says.
CDC officials will no longer recommend testing asymptomatic people without known exposures.
Not Yet Over
The changes are an acknowledgement that the COVID-19 virus may be with us for the long haul. 
"This guidance acknowledges that the pandemic is not over, but also helps us move to a point where COVID-19 no longer severely disrupts our daily lives."

Greta Massetti, a CDC Epidemiologist
The revised guidelines aim to help people live their lives around Covid-19 with minimal disruptions to work and school. They are also more risk-based, advising people who are at higher risk for severe illness to take more personal precautions than others.
Guidelines For Infected Individuals
Here is the CDC's updated guideline for individuals who test positive for Covid-19.
If you've tested positive and have a healthy immune system, regardless of vaccination status, you should isolate yourself for five days. Isolation can be ended at Day Six if you no longer have symptoms or have not had a fever for 24 hours and your symptoms have improved.
Once isolation has ended, the agency recommends you wear a high-quality mask through Day 10. If you test negative on two rapid antigen tests, though, you can stop wearing your mask sooner.
Until Day 11 at least, you should refrain from visiting or being around people who are more likely to have severe outcomes from Covid, including the elderly and people with weakened immune systems.
Those with weakened immune systems or people who were hospitalised before with Covid are encouraged to isolate themselves for 10 days and consult with their doctor before ending isolation. 
What are your thoughts on this issue? Talk to us in the comment section below.
Check out the deals we have found below and tell us your travel plans.
Check out the offers and discounts from:
And because of the pandemic, don't forget to get your travel insurance, which will cover you for flight disruptions and pandemic related matters.
IaM can help with your visa application to Europe, the United States, the UK & other countries
If you need help with a US visa, a UK Visa, or a visa to Europe, including help with appointment booking obligations, IaM can help. For more information and advice on US immigration, UK immigration law and US visa applications or if you need any help or assistance please, reach out to your Visa Coordinator at IaM.
Some of our posts include affiliate links. If you choose to purchase any of these products, we might get a small commission. For more information, check out our TOS.