France Bans UK Travellers Due to New COVID-19 Variant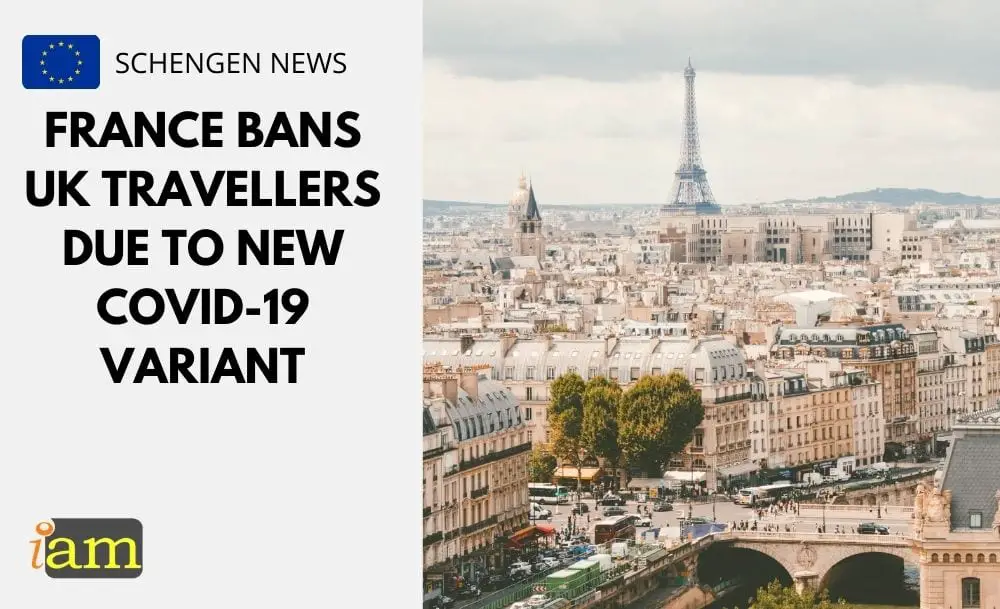 Travellers from the UK face a ban on non-essential travel and stricter restrictions when travelling to France after cases of the coronavirus Indian variant have been detected in the UK and cases are growing.
According to the French Foreign Minister, Jean-Yves Le Drian, the UK will not end up in a red-list country, but it will face "slightly tougher sanitary measures".
The arrival of the Indian variant is a problem, and we remain on high alert regarding that matter, in cooperation with the British authorities.

Jean-Yves Le Drian, French Foreign Minister
Earlier this month, the French Secretary of State for Tourism, Jean-Baptiste Lemoyne, introduced France's traffic light system for foreign travellers, like the UK traffic light travel system, countries will be categorised as "red", "orange", or "green", depending on their situation with COVID-19.
Travellers from the UK were initially barred from entry into France just before Brexit was completed in December, due to the English variant of coronavirus. This was eventually eased and since the 12th March, travellers from the UK were permitted to travel to France on the production of a negative PCR test, taken 72 hours before they arrive. They are also required to fill in a health declaration and self-isolate for seven days and take a PCR test.
French restrictions were further lifted in May, for vaccinated travellers and on 9th June, France is expected to open for non-essential international travel to more countries.
On the other hand, the UK has categorized France as an amber travel list country, meaning travelling is allowed only if necessary, alongside Spain and Germany, and most other European countries. Travellers from countries on the amber list need to undergo quarantine for 10 days and get COVID tested on days 2 and 8 upon arrival in the UK.
France Bans All Non-Essential Travel From the UK Over COVID Variant Fears
France has now placed new restrictions on arrivals from the UK, even if you are fully vaccinated.
There is a new situation with the progression of the so-called Indian variant in the United Kingdom.

Gabriel Attal, French government spokesman, announcing the change.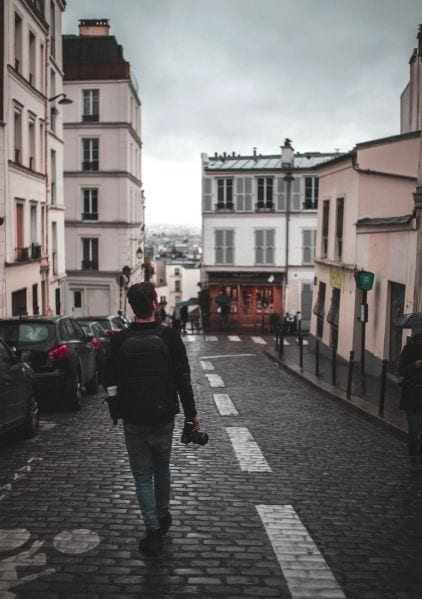 Travellers arriving from the UK, who are not either French nationals or residents, have to demonstrate an essential reason for their journey. The new rules go into effect on Monday, 31 May and they are;
Travel will only be allowed from the UK for vital reasons or "motif imperieux", similar to the restrictions in place between December and March. 
Travel to second homes or visiting family and friends is not accepted as a vital reason. You will also need to fill in a form stating your reason for travel.
People who are residents in France – including British residents – will not need to prove a vital reason to return to France, nor will French citizens or citizens of another EU country.
Anyone entering France from the UK will need to show a negative PCR or antigen test taken within the previous 48 hours (previously, this was 72 hours).
Arrivals should self-isolate for seven days, although this will not be enforced by police visits.
A PCR or antigen test less than 48 hours old will be required from anyone travelling to France from the UK.
On arrival, travellers will be required to observe a 7-day isolation period. For the time being, given the low incidence of COVID in the UK, police checks on quarantine addresses will not be applied to them.
The testing and quarantine rules apply to all arrivals to France from the UK, including French and EU citizens and people who have their permanent residence in France, although previous travel restrictions have included exemptions for hauliers and other vital workers. 
Other Countries Restricted From Entering France
France currently requires travellers from 16 countries to undergo an obligatory 10 days of self-isolation either at home or at a nominated, approved address, with the right to go out only two hours a day and a fine of €1,500 in the event of non-compliance.
The 16 countries are:
Argentina, 
Bahrain, 
Bangladesh, 
Brazil, 
Chile, 
Colombia, 
Costa Rica, 
India, 
Nepal, 
Pakistan, 
Qatar, 
South Africa, 
Sri Lanka, 
Turkey, 
the United Arab Emirates, and 
Uruguay
Compelling Reasons to Travel to France
The list of accepted compelling reasons for travel to France previously published by the French authorities (with documents accepted as proof of travel) include;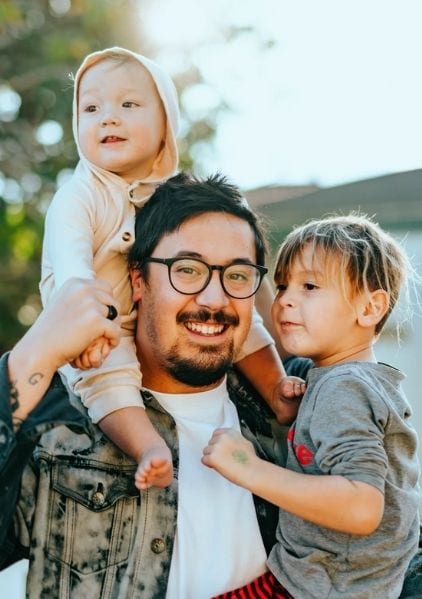 Family reasons
Childcare by a parent or guardian with custody or visitation rights (court letter and proof of address)
Providing vital assistance to a sick or disabled person (document establishing relationship)
The death of a parent, grandparent, child or sibling or visit to one of these family members who has received a terminal medical diagnosis (death certificate or doctor's letter will be needed)
Travel for legal or judicial reasons (letter or summons)
A legal or economic reason that makes it impossible to remain in the country you are travelling from eg the expiry of a residency card 
Travel for reasons of personal safety eg domestic violence or custody dispute (any documentation relating to the situation)
Returning to your main residence (proof of residency eg carte de séjour, receipt of application for carte de séjour or proof of address, plus tickets showing your outward journey)
Students beginning or ending a period of study (documentation from the place of study)
Health reasons
Medical emergency (one person can accompany the sick person if necessary, doctor's letter or hospital appointment card)
Work-related reasons
Vital work requiring an in-person presence where the work cannot be cancelled or postponed without disproportionate consequences (attestation from employer plus professional card if applicable)
Health professionals engaged in Covid-related work (professional ID)
Diplomatic or state work trips which cannot be cancelled or postponed (professional ID and/or letters from relevant ministers)
High-level sports professionals participating in fixtures approved by the sports minister (professional ID and documentation from the sports ministry)
Extra reasons
Couples who are married or in a civil partnership where one of the members is living abroad for professional reasons
Minor children attending school in France while the family home is established abroad
Couples with children, one living in France, the other abroad and separated.
Students taking a competitive examination
Other Countries Barring Travel From the UK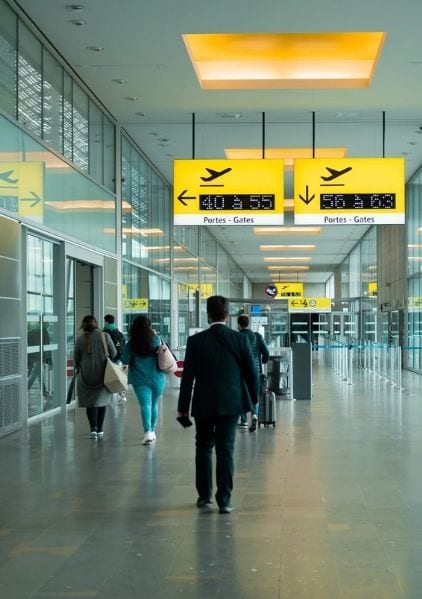 Germany and Austria have already imposed additional measures for people arriving from the UK due to fears over the Indian variant.
Austria banned all direct flights from the UK as of June 1st. Austria, like France, previously banned direct UK flights in December as the Kent variant began spreading widely. The December ban was lifted on March 21 as COVID cases dropped in the UK.
France joins Germany and Austria in restricting travellers from Britain amid fears over the spreading of the Indian variant.
But with the Indian variant having been discovered in over 53 countries, including France, the barring of the UK may be short-lived, like last time. 
At least 80 cases of the Indian variant have been identified in France, the latest figures from Santé publique France released on 20 May show.
The health body said it had found 38 instances of at least one case of the variant covering nine different regions, which is equivalent to 80 individual cases in total. 
With the variant already present in France, the restrictions of travellers from the UK is likely to be lifted in a matter of a couple of months.
The tougher restrictions could affect the already struggling operations of Eurostar. high-speed rail service, which shareholders including France have rescued, as well as airlines.
What are your views on France banning the UK? Comment below.
If you have plans to travel, check out the deals we found just for you!
Check out the deals we have found below and tell us your travel plans.
Check out the offers and discounts from:
And because of the pandemic, don't forget to get your travel insurance, which will cover you for flight disruptions and pandemic related matters.
IaM can help with your visa application to the United States, the UK & other countries
If you need help with a US visa, a UK Visa, or visa to Europe, including help with appointment booking obligations, IaM can help. For more information and advice on US immigration, UK immigration law and US visa applications Or If you need any help or assistance please, reach out to your Visa Coordinator at IaM.