Spain Allows Visitors from the UK and Other Countries from Monday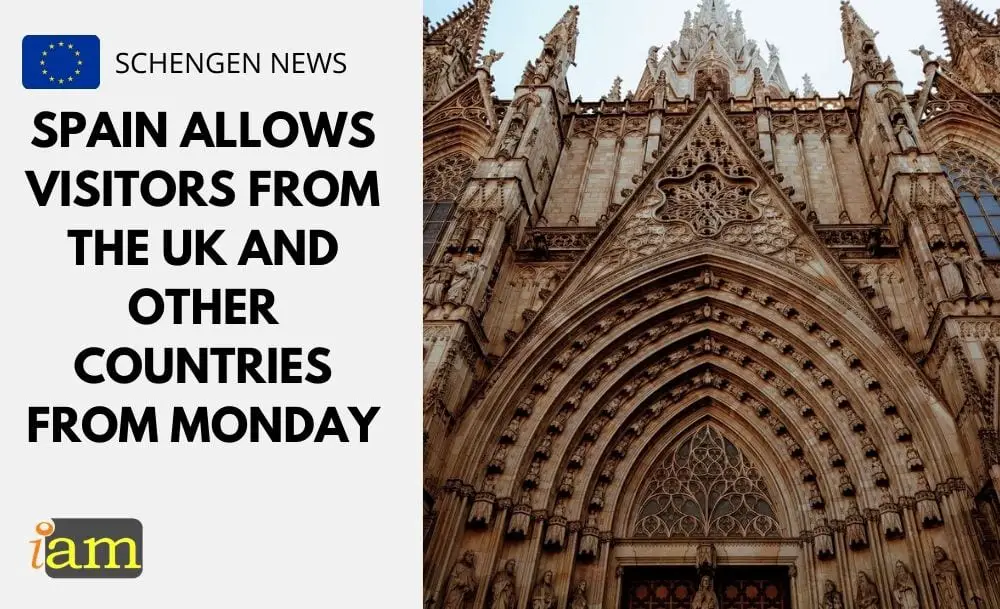 Spain is currently on the UK's amber travel list. It means that anyone returning has to self-isolate for 10 days and take two COVID tests. But from this Monday, Spain will allow travellers from the UK and Japan for holidays without the need for a negative PCR test for COVID-19.
Being on the UK's amber list means that travel to Spain will mean that you will be faced with a 10-day quarantine, or you can cut the time in quarantine with the test to release system. You will need to quarantine at home on your return to the UK.
The UK rules include the Balearic Islands but exclude the Canary Islands, based on the current assessment of COVID-19 risks, according to the Foreign Office.
Spanish Prime Minister Pedro Sanchez said from Monday, "Spain will be delighted, very delighted to welcome all British tourists" and tourists from some other countries with low COVID infection rates.
"They are welcome to our country without restrictions and without health requirements," he said.
He added: "I'm pleased to inform you that a ministerial order will be published today exempting citizens from the UK and other countries such as New Zealand, South Korea or China from temporary restrictions for non-essential trips to Spain."
The Prime Minister also stated that vaccinated travellers from non-European countries, including the US, will be welcome from June.
Should you Travel to Amber List Countries?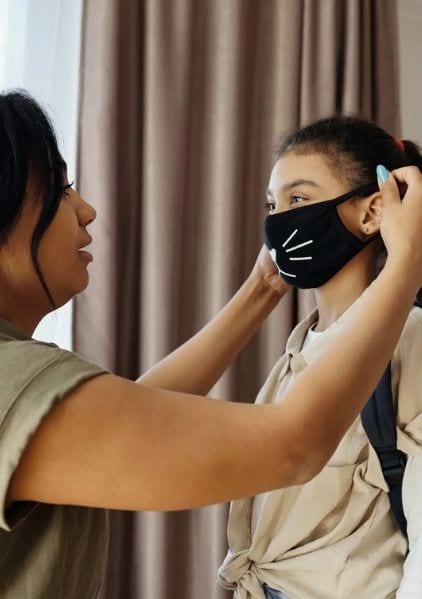 Travellers keen to go to countries on the government's amber list, such as Spain, France, Greece, Italy and other Schengen Countries, have been urged by Transport Secretary Grant Shapps to have "more patience".
This is because the traffic light system of travel is determined by infections and vaccination rates. Many of the countries on the amber list are ramping up their vaccination drives and with the US and Europe's countries getting more people vaccinated, it shouldn't be much longer before they appear on the green list.
We at IaM expect Italy, Greece, Spain and France to get on the green list by July or August, as a matter of opinion. This will also feed into expectations of the travel and tourism markets opening for the United States.
Currently, travellers coming from amber list countries only have to take a pre-departure test, and tests on day two and day eight of their arrival.
The EU White List
The EU has decided to call its version of the UK's green list a "White List". It is currently deciding on which countries should be on the "white list" of countries whose citizens can enter the EU freely.
Only seven, with very low COVID infection rates, are on the list now. Those countries are Australia, Israel, New Zealand, Rwanda, Singapore, South Korea and Thailand.
The EU was expected to decide on an expanded list this week as well as making decisions on its vaccine passport, referred to as a Digital Green Pass, or vaccine certificate. The decision on the expanded white list has been delayed for another two weeks.
The move by Spain to allow in UK travellers follows that of Portugal, Italy, and Greece. This move, by the three countries, puts them at odds with the EU, which has not yet added the UK and other countries to its white list. The European Union continues to recommend that non-essential arrivals from outside the bloc are banned.
Spain's nationwide State of Emergency declared in October last year ended on 9 May. But some restrictions and curfews remain in force and vary between regions.
Shall you decide to travel, face coverings are currently mandatory for anyone over the age of six on all forms of public transport and in many other indoor and outdoor public spaces. You will also be expected to socially distance at 1.5 metres.
What are your views on Spain reopening? Comment below.
If you have plans to travel, check out the deals we found just for you!
Check out the deals we have found below and tell us your travel plans.
Check out the offers and discounts from:
And because of the pandemic, don't forget to get your travel insurance, which will cover you for flight disruptions and pandemic related matters.
IaM can help with your visa application to the United States, the UK & other countries
If you need help with a US visa, a UK Visa, or visa to Europe, including help with appointment booking obligations, IaM can help.For more information and advice on US immigration, UK immigration law and US visa applications Or If you need any help or assistance please, reach out to your Visa Coordinator at IaM.