Eurostar Calls for UK Government Bailout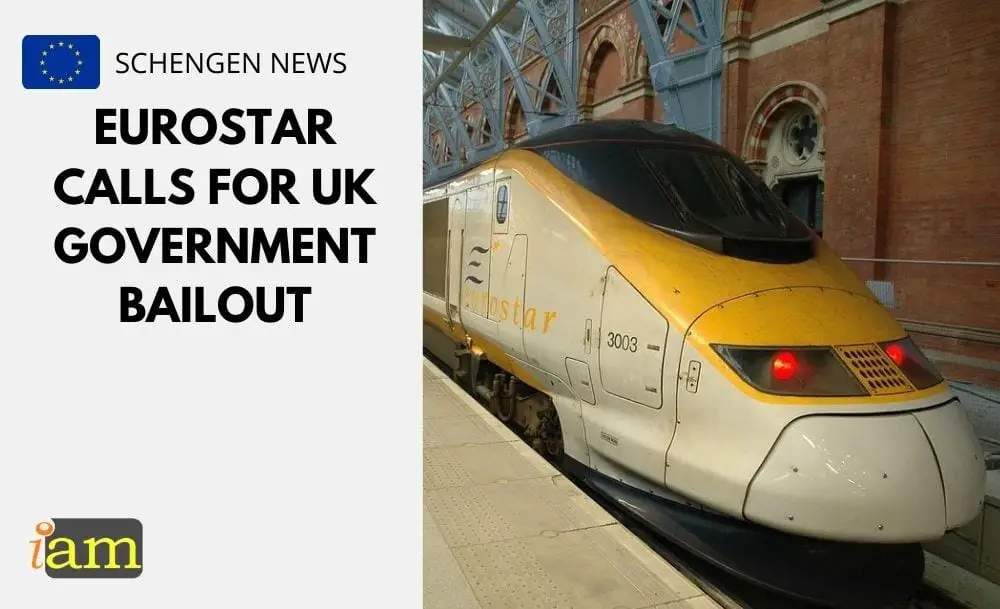 Eurostar, the train operator that runs services through the Channel Tunnel that connects the United Kingdom with mainland Europe is under threat.
The ongoing coronavirus pandemic has induced the government to issue travel restrictions which in turn caused a massive decline in travel between Britain and the European continent. With travel restrictions changing, the use of the service which connects the UK to France, Brussels and Amsterdam has dwindled, leaving the company in dire straits. Shareholders already pumped additional funding but it is just not enough.
It has called for the British government to provide Eurostar with the same financial support handed to grounded airlines over concerns about a possible collapse.
The company, which is controlled by French state railway SNCF, is at a brink of bankruptcy following a drop in travel since the start of the global pandemic. It has been running just two return services a day and has warned that it could run out of cash this summer.
The French government has a majority of 55% stake in Eurostar, Belgium has 5% after the UK government sold its stake in 2015, Canadian fund manager CDPQ has 30% and Britain-based fund Hermes Infrastructure for 10%.
Business Plea
Eurostar could collapse in the next few months, with no help from a rescue package, due to the drop in passenger numbers because of coronavirus.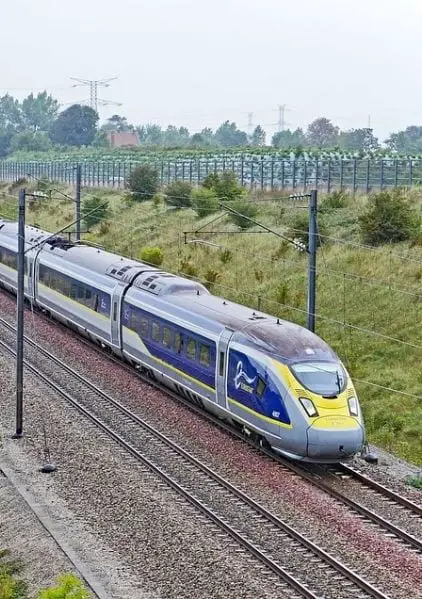 Christophe Fanichet, a senior executive from SNCF, the French state railway and part-owner of Eurostar, said that the London-based company was in "a very critical" state after a collapse in travel between Britain and the European continent.
Mr Fanichet added that the problem for Eurostar was that it was seen as French by the British government and as British by the French, meaning it had been difficult to secure bail-out cash.
Eurostar is majority-owned by the French state railway, SNCF, but is thought to have exhausted options for governmental assistance from Paris. The franchised UK train operators that have been bailed out under emergency agreements since the coronavirus pandemic began are also largely owned or co-owned by foreign state rail operators.
Eurostar directly employs 1,200 people in the UK, with a further 1,500 jobs supported by its supply chain.
Vital Link to Travel
The Eurostar, which first launched in 1994, had daily services up to six per day to Paris, although this has dwindled to just two per day overall.
Many travellers use the line as a way to avoid flying. The service has direct trains between London and Paris, Brussels, Lille, as well as connecting destinations in France, Belgium, the Netherlands and Germany.
British Ministers have asked the government for aid to protect the service, with a letter signed by 12 MPs and sent to Rishi Sunak for financial support similar to what was offered to airlines.
Sir Roger Gale, one of the MPs on the letter, warned that the collapse of the Eurostar could mean a price hike for people travelling to and from Kent, as Eurostar pay for part of the line.
He said: 'The fact is the fast link line from London St Pancras to Ashford and beyond to the tunnel is paid for on a per use basis by Eurostar and if they are not using it that means on that line the fares domestically potentially will have to rise."
The letter also credits Eurostar with reducing carbon emissions. Since it launched in 1994, it has transported more than 190 million passengers between Britain and mainland Europe.
What are your thoughts on this issue? Comment below.
IaM can help with your visa application to the United States, the UK & other countries
If you need help with a US visa, a UK Visa, or visa to Europe, including help with appointment booking obligations, IaM can help. For more information and advice on US immigration, UK immigration law and US visa applications or if you need any help or assistance please, reach out to your Visa Coordinator at IaM.