Italy Travel Restriction: England's Fans Struggle to Go to Rome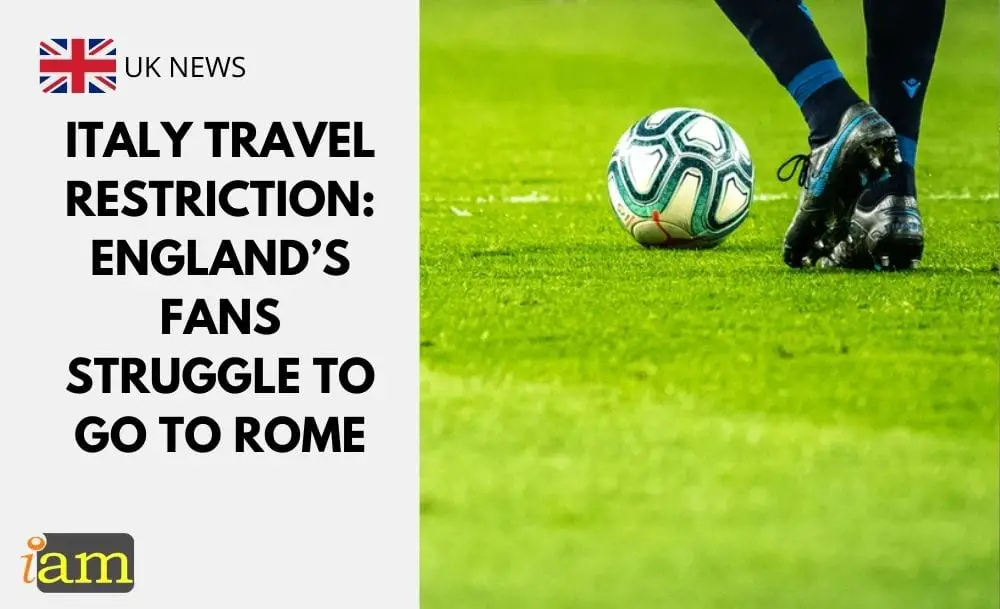 Football fans are elated that England has secured the Euro 2020 quarter-final against Ukraine after ending their game against Germany yesterday with a 2-0 win.
So far in the tournament, England supporters have been able to watch their team at Wembley, however, for the quarter-final, the team must move on to Rome and as things stand, most England fans won't be able to watch the game at the Stadio Olimpico.
Strict COVID-19 restrictions in Italy mean that most fans will struggle to get to the showdown with Ukraine on Saturday.
Travel From UK to Italy
Travellers from the UK are allowed to enter Italy but must self-isolate for 5 days amid current coronavirus restrictions, which doesn't give fans enough time before Saturday's game.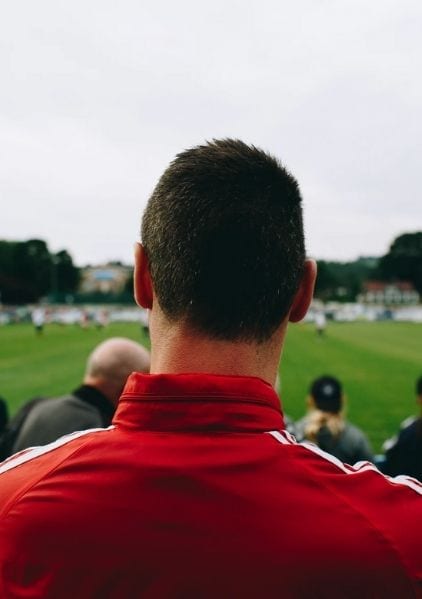 Travel advice on the government website states:
From 21 June to 30 July, on arrival in Italy travellers who have been in the UK in the previous 14 days must self-isolate for 5 days, at the end of which they must take a rapid antigenic or molecular swab test for COVID-19 and test negative for release.

Fans have been warned not to travel to Italy because of Covid restrictions. The only way for supporters in the UK to possibly avoid the isolation requirement is if they are part of a transport crew, or can prove they are in Italy for "work, health or emergency."
Anyone in these categories can enter Italy but must leave within 5 days. Passengers transiting in a private vehicle through the country are also exempt, as long as they have left Italy within 36 hours, as are EU officials, diplomats and international students returning to study.
So in theory, as a number of European countries allow either vaccinated or tested travellers into their territories, England supporters may be able to transit through Italy.
But remember that anyone caught trying to end their 5 day quarantine period without proof of a negative test risks a 450 euros fine (£386.00). Those who skip quarantine altogether could face a much tougher penalty. 
Who Can Watch the Match Live?
Fans in Italy will be able to attend the match, as well as those travelling from the EU or Schengen areas. Fans from within the EU and Schengen Zone can travel to Italy without the need for self-isolation if they can show proof of vaccination, PCR test result or have recovered from the virus via EU Digital COVID Certificate.
The England Supporters Travel Club (ESTC) have confirmed that tickets won't be sold by the FA but said work is going on behind the scenes to secure tickets for English nationals living in Italy.
A statement said:
The FA will not be selling any tickets via the England Supporters Travel Club for this fixture given the travel restrictions in place across both countries, and as such are working with UEFA and the British embassy in Italy to facilitate as many ticket sales to English residents in Italy as possible.
But with a quick check online, some England supporters have already secured tickets before England even qualified. With the news of a 5-day quarantine in Italy, some have decided that they will not be travelling. Therefore, some of these fans are selling their tickets to those that want to see the live match in Rome. These tickets are transferable.
Fans travelling from Canada, Japan or the USA or from countries part of the EU safe list will be allowed to enter Italy without needing to self-isolate. 
Arrival from Italy to the UK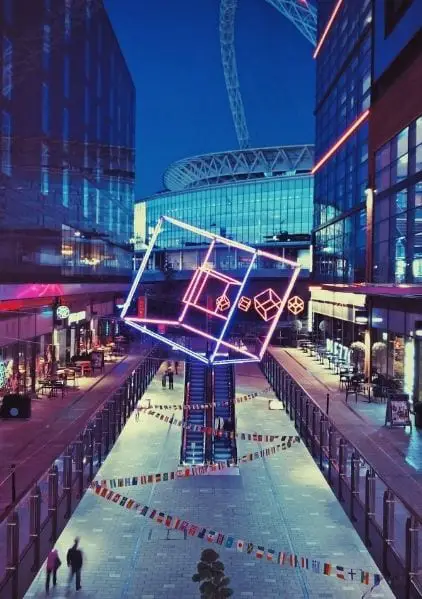 Any England fans who are able to watch the game in Rome will have to quarantine on their return to the UK, as Italy is on the UK's amber list.
Quarantine lasts 10 days with the arrival date being Day Zero and you must also travel back to the UK with a negative rapid test and book tests for Day 2 and Day 8 in advance of travel.
The quarantine period can be reduced to 7 days if travellers take an additional test on Day 5 using the Test to Release scheme.
Saturday's quarter-final in Rome is the only game England will play abroad. Should England beat Ukraine, they will play either Denmark or the Czech Republic in the semi-final which, like the final, will be played at Wembley.
A 7-day quarantine followed by a negative test result would allow England fans to attend the Euro 2020 final at Wembley on 11 July.
Do you plan to watch the match in Rome this Saturday? Talk to us in the comment section below.
Check out the deals we have found below and tell us your travel plans.
Check out the offers and discounts from:
And because of the pandemic, don't forget to get your travel insurance, which will cover you for flight disruptions and pandemic related matters.
IaM can help with your visa application to the United States, the UK & other countries
If you need help with a US visa, a UK Visa, or visa to Europe, including help with appointment booking obligations, IaM can help. For more information and advice on US immigration, UK immigration law and US visa applications or if you need any help or assistance please, reach out to your Visa Coordinator at IaM.
Some of our posts include affiliate links. If you choose to purchase any of these products, we might get a small commission. For more information, check out our TOS.