Brexit: British Athletes Demand to be Visa-Free in the EU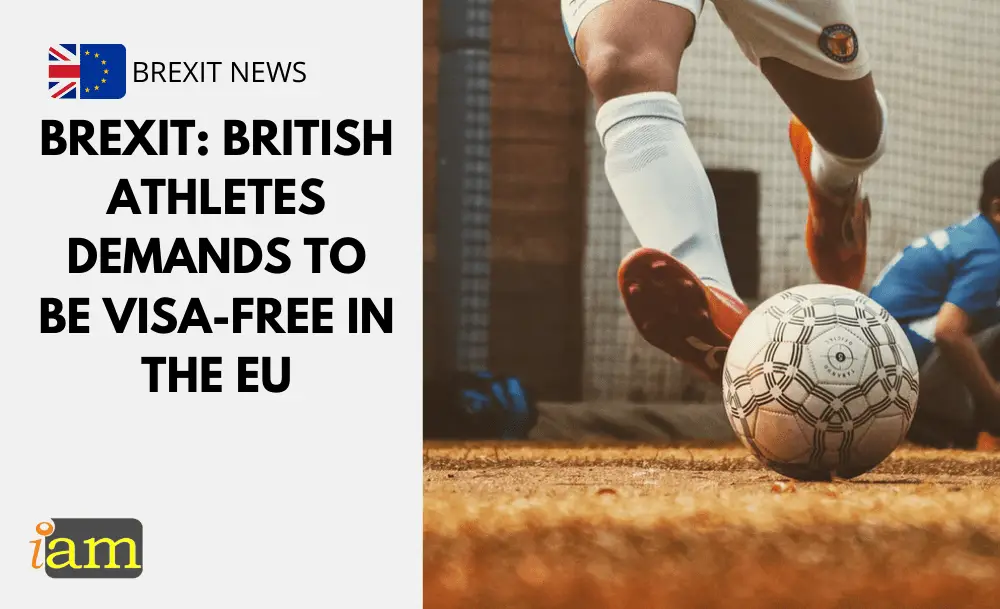 British athletes have joined performing artists in the list of those demanding from the United Kingdom government to renegotiate with the European Union the period of visa-free stays in the EU for Brits, and the need of a work permit to perform several types of activities in the Member States.
In a petition initiated by UK national Louise Elizabeth Harrison, asking for the British government to work with the EU for an arrangement that would allow sporting professionals and athletes to travel freely in any of the EU countries for purposes related to their profession.
"Under the new agreement with the EU, British nationals can only travel for 90 in 180 days. I would like the government to work with the EU for visa-free permits to allow sporting professionals, athletes and young athletes to travel freely for training and competition across the 27 member states," the petition reads.
Initiated only this month, the petition has garnered around 5,500 signatures so far, but it needs a total of 10,000 signatures in order for the government to respond to it.
A petition needs a total of 100,000 signatures for the Parliament to consider it for a debate. The petition will run until August this year. If it fails to collect 100,000 signatures, then the petition will be removed from the website of Petitions of the UK Government and Parliament.
90/180 Days Rule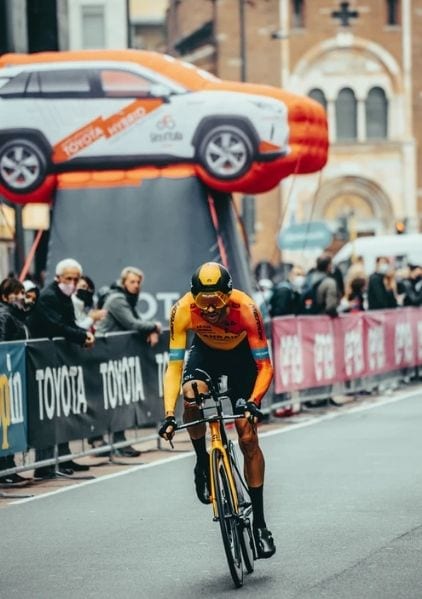 According to the EU's rule of visa-free stay for citizens of third countries, including the UK citizens, travellers from these countries can remain in the Schengen Area only for a maximum of 90 days in any 180 days.
For those wishing to stay longer, a long-term visa is required. The procedures for getting a visa require lots of paperwork, interviews, payment of fees, and often last for months.
"The UK has a huge number of sporting professionals, young and training athletes that travel year-round to Europe to train and compete. Winter sports, for example, can have athletes training and competing over eight months of the year," the petition notes.
It also points out that many UK athletes are self-funded and will hardly be able to afford the costs of getting a visa for every member state where they need to train or compete.
Left in Limbo
Many have come in support of the petition, in particular, bike rider professionals such as Jake Stewart, Anna Henderson, Olly Moors, and Tom Pidcock.
PLEASE SIGN*********
Due to Brexit, all athletes (not just cyclists) are unable to train, race and live abroad for longer than 90 days! Please sign this petition to make a change!!!! 🤞🏼👍🏼 https://t.co/4Q6LNwyWYe

— olly (@ollymoors51) February 19, 2021
The latter, who shared the petition on his official Twitter account, wrote he might not have been where he is if he couldn't stay in the EU countries for long periods to race and train.
I might not be where I am now had I not been able to stay in Europe for long periods to race and train. Brexit makes it harder for others to have the same opportunities in an already incredible difficult time. Please sign this petition to help them. https://t.co/t6U30ec4pN

— Tom Pidcock (@Tompid) February 22, 2021
A lot of British pro bikers have been left in limbo and countries like Belgium require riders to earn €80,000 in order to be classed as a professional sportsperson and be granted a special athlete visa.
Many other categories of professionals have been facing the same problem, including musicians, who on a petition initiated in January have collected 285,056 signatures so far. The government has responded to it noting that the EU had rejected a proposal of the UK to allow creative professionals to travel and perform in both the UK and EU, without needing work-permits during the Brexit negotiations.
How are you affected by the limited period of stay in the EU? Talk to us in the comment section below.
IaM can help with your visa application to the United States, the UK & other countries
If you need help with a US visa, a UK Visa, or visa to Europe, including help with appointment booking obligations, IaM can help. For more information and advice on US immigration, UK immigration law and US visa applications or if you need any help or assistance please, reach out to your Visa Coordinator at IaM.