Brexit: Staying and Living in the EU – UK Nationals in the EU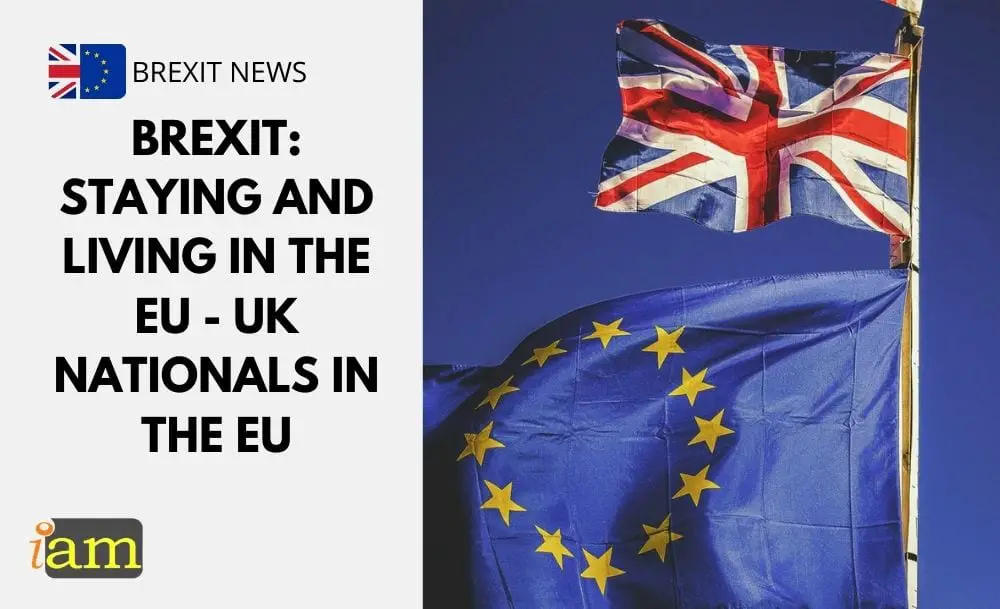 Brexit is a done deal and the UK joined the likes of Australia, Canada and USA in becoming a 'third country' national within the EU. Brexit means UK nationals losing the automatic right to study, work and live in the EU.
The EU's '90-day rule' governs how long non-European citizens can spend in the bloc without needing a visa and, since Brexit, this has also included UK nationals. Does it still apply if you live in an EU country?
This is just one of many concerns from British and other non-EU citizens who are permanent residents of an EU country, asking whether the 90-day rule applies to them.
British Nationals who were already living in an EU country before 31st December 2020 are covered by the Withdrawal Agreement, which gives them the right to stay in the countries where they live under many of the same terms as they enjoyed when they were EU citizens.
However, there are several things that the Withdrawal Agreement doesn't cover.
One of those is moving to a different EU country, which UK nationals will now require a Schengen visa for and the other is how much time they can spend in other EU countries.
The 90-Day Rule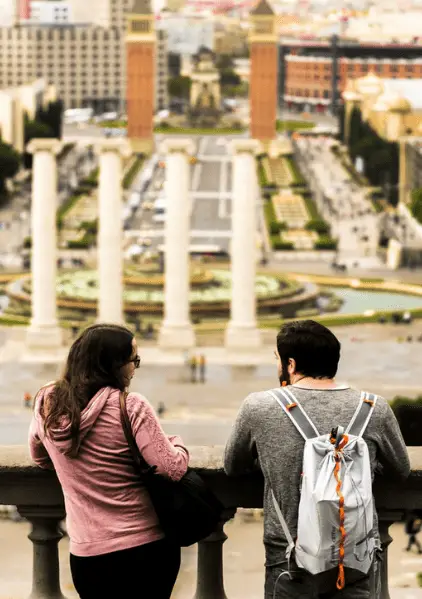 In this case, non-EU residents of EU countries are covered by the 90-day rule, in the same way as visitors from the UK or the US are. So in other words there is no different rule for those Britons who are residents in the EU.
Non-EU nationals can spend 90-days out of every 180-days in an EU or Schengen zone country other than the EU country where you have registered your residence without the need for a visa.
The 90-day total applies to the whole EU/Schengen zone, so if you reside in Spain, you cannot spend 85 days in Germany and then go straight to Portugal for two weeks as that would exceed your 90-day limit. 
Bulgaria, Croatia, Cyprus and Romania are the exceptions. You could make a 90-day trip to any of them and still not use up your 90-day allowance for other EU countries.
The 90-day limit is also intended for visits only, so if you intend to do paid work while in another EU country then you may need a visa.
The 90-day rule is the same rule that is applied to short term Schengen visas, which is stated in the Schengen visa sticker.
British Nationals with EU Residence
The Withdrawal Agreement recognises the right to reside in the host country – the country where you registered your residence – however future mobility will be subject to negotiations within the framework of the future relationship between the UK and the EU.
Your stay in the EU or Schengen Area, other than your host country, will be based on your citizenship status. Thus British nationals, as third-country nationals in the EU will have to abide by the 90-day rule.
From 2022, UK nationals will have to pay for a visa-waiver scheme, ETIAS, in order to visit many European countries aside from your host country.
To know your residence rights in any EU member state, you can check the European Union website.
Rule Enforcement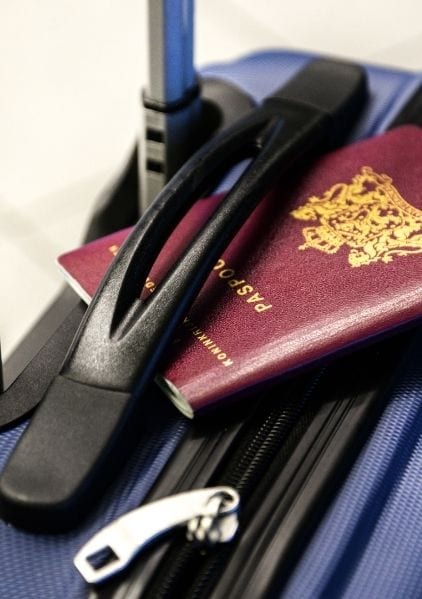 Several people have also quite rightly asked us how this could possibly be enforced, given that passports are not routinely checked when travelling within the Schengen zone?
For example, how could French authorities really enforce the 90-day rule on someone who has crossed over from Italy for a lengthy visit?
While it seems unlikely people would be caught they should be aware that while residents of EU countries won't be subject to the same passport checks and stamping as people entering the Bloc, that doesn't mean there are no passport checks.
Controls can still be carried out at Schengen borders if, for example, there is a security alert or border restrictions are tightened due to the pandemic.
You could also be asked to produce your passport while visiting an EU country at a police or security check.
One thing to consider is that if you are found to have spent too long in a country where you do not have residency status or a visa, you can face some severe penalties.
You may be fined in the country where you are found to have breached the 90-day rule and even deported. Your passport could also be flagged as an over-stayer which can cause problems for future travel or residency or visa applications.
In a worst case scenario non-EU nationals who stay longer than 90-days without a residence permit or visa could end up with a re-entry ban to the Schengen area.
How is Brexit working for you? Talk to us in the comment section below.
IaM can help with your visa application to the United States, the UK & other countries
If you need help with a US visa, a UK Visa, or visa to Europe, including help with appointment booking obligations, IaM can help. For more information and advice on US immigration, UK immigration law and US visa applications or if you need any help or assistance please, reach out to your Visa Coordinator at IaM.