UK Electronic Travel Authorisation Scheme To Launch Next Month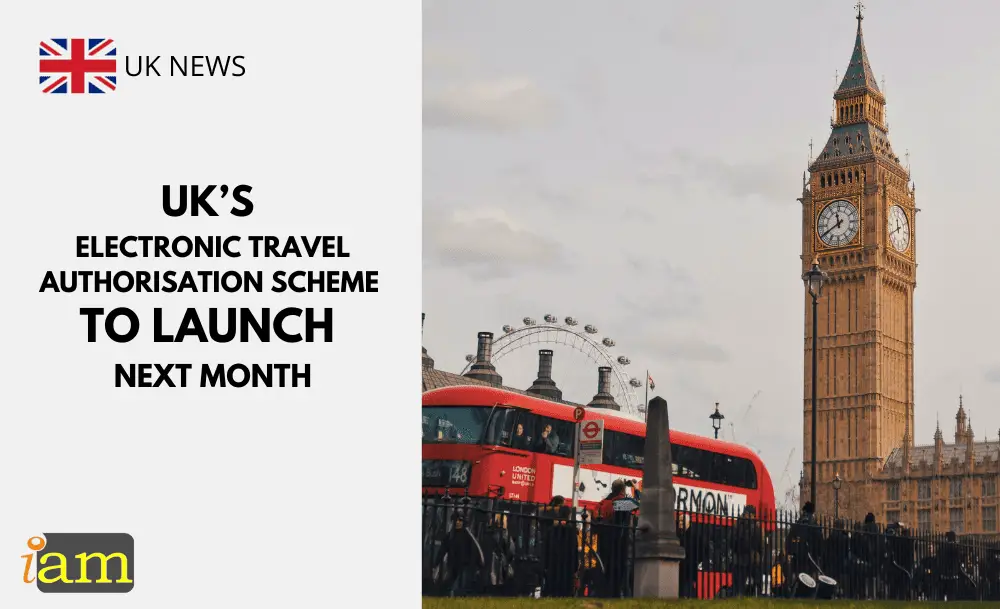 The first stage of the United Kingdom's phased roll-out of the new Electronic Travel Authorisation (ETA) scheme is scheduled to begin next month.
The ETA is a digital 'permission to travel' scheme, which is being introduced to help strengthen the security of the UK border and to improve travel. 
In general, the ETA is for travellers who do not require a visa for short visits in the UK and do not already have a UK immigration status. 
The UK's ETA will first be available for applications for citizens of Qatar from 25 October 2023 and will become mandatory on 15 November 2023.
Who Will Need An ETA
An ETA will soon be a requirement for people who do not need a visa to come to the UK. It will give you permission to travel to the UK, and it will be electronically linked to your passport.
You will need an ETA if you want to:
Visit the UK for up to 6 months for tourism, visiting family and friends, business or short-term study.
Come to the UK for up to 3 months on the Creative Worker visa concession.
Transit through the UK.
You will not need an ETA if you have either:
How To Apply
Travellers can apply for an ETA using the UK ETA app or online on the GOV.UK website. You should apply before booking any travel to the UK. Each traveller must get their own ETA, including children and babies, but you can apply on behalf of others.
The ETA will cost £10 per applicant.
The application process will be quick and most applicants will receive a response within 3 working days or sooner. It may take longer if the Home Office needs to make further checks.
Once granted, an ETA will be valid for multiple journeys over 2 years, or until the passport you applied with expires, whichever is sooner.
Whilst an ETA grants you permission to travel to the UK, it does not guarantee entry and you will still need to go through passport control at the border.
Citizens of other countries do not need to apply for an ETA now, but the scheme will expand to more nationalities later.
What are your thoughts on this issue? Talk to us in the comment section below. Or if you need more advice on the above, contact us for further travel & immigration advice.
Check out the deals we have found below and tell us your travel plans.
Check out the offers and discounts from:
And because of the pandemic, don't forget to get your travel insurance, which will cover you for flight disruptions and pandemic related matters.
IaM can help with your visa application to Europe, the United States, the UK & other countries
If you need help with a US visa, a UK Visa, or a visa to Europe, including help with appointment booking obligations, IaM can help. For more information and advice on US immigration, UK immigration law and US visa applications or if you need any help or assistance please, reach out to your Visa Coordinator at IaM.
Some of our posts include affiliate links. If you choose to purchase any of these products, we might get a small commission. For more information, check out our TOS.