EU Commission Proposes Short-Stay Visa Exemption For Citizens of Kuwait and Qatar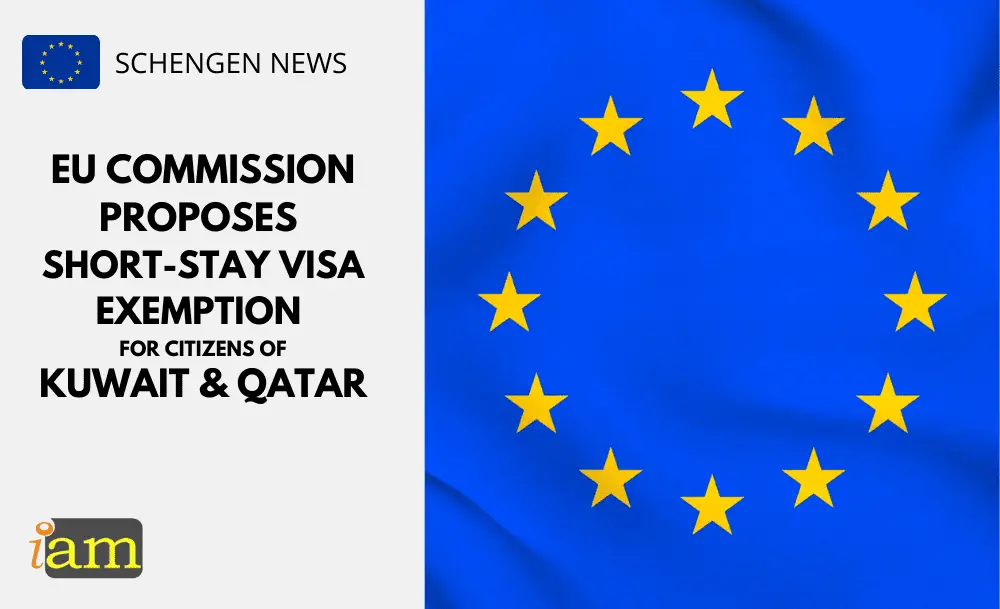 The European Union Commission has proposed the abolishment of visa requirements for Qatar and Kuwait nationals, pointing out that these countries have already met the necessary criteria.
According to a press release issued by the authority, the proposal follows a detailed assessment of irregular migration, public policy and security, economic benefits, and the Union's relations with Kuwait and Qatar.
The proposal means citizens of the two Gulf countries who have biometric passports could travel to the visa-free Schengen zone for up to 90 days, replicating an agreement signed with the UAE.
The EU's foreign policy chief, Josep Borrell, said the ultimate objective was for visa waivers to be extended to all members of the Gulf Co-operation Council, which would mean adding Saudi Arabia, Oman, and Bahrain.
What Will Happen Next
After submitting the proposal, the European Parliament and the Council are going to assess it in order to make the final decision on whether to go forward with the visa exemption or not.
Once the EU Council approves the proposal, Kuwait and Qatar nationals will be able to travel to all EU Member States for short stays of up to 90 days in any 180-day period. The exemption would cover business, tourism, and family visits. The visa exemption does not grant the right to work in the EU.
Qatar and Kuwait would be added to the EU's visa-free regimes, which are applied to more than 60 countries and territories.
At present, nationals of more than 60 countries and territories enjoy the privilege of visa-free travel to EU countries without prior approval. Travellers from these countries are still subject to the EU Entry/Exit System (EES) as of the second half of 2022 and to the European Travel Information and Authorisation System (ETIAS) as of May 2023.
What are your thoughts on this issue? Talk to us in the comment section below.
Check out the deals we have found below and tell us your travel plans.
Check out the offers and discounts from:
And because of the pandemic, don't forget to get your travel insurance, which will cover you for flight disruptions and pandemic related matters.
IaM can help with your visa application to Europe, the United States, the UK & other countries
If you need help with a US visa, a UK Visa, or a visa to Europe, including help with appointment booking obligations, IaM can help. For more information and advice on US immigration, UK immigration law and US visa applications or if you need any help or assistance please, reach out to your Visa Coordinator at IaM.
Some of our posts include affiliate links. If you choose to purchase any of these products, we might get a small commission. For more information, check out our TOS.