EU To Suspend Visa Agreement With Russia But Will Not Ban Russians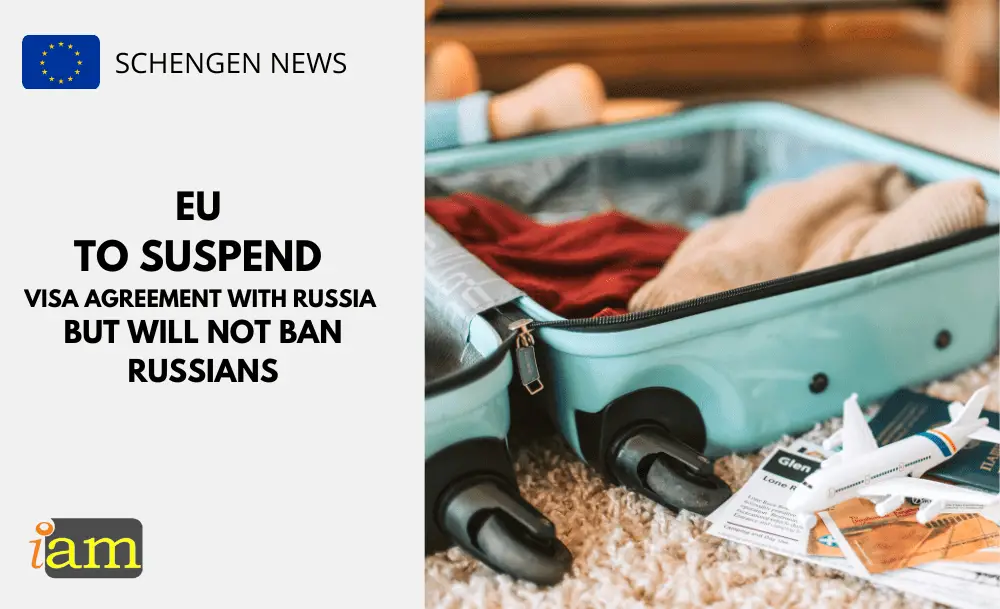 European Union (EU) countries have reached a political agreement to suspend a visa facilitation agreement with Russia, making it more difficult and expensive for Russian tourists to get visas.  However, this move falls far short of the blanket ban some EU leaders are demanding.
EU foreign ministers have agreed to suspend a 2007 visa facilitation agreement with Russia over the country's war in Ukraine, top EU diplomat Josep Borrell announced on 31 August 2022.
"This will significantly reduce the number of new visas issued by the EU member states. It's going to be more difficult, it's going to take longer," Borrell said at the end of a two-day meeting of foreign ministers in Prague.
The decision was reached after weeks of calls from Ukrainian officials and some EU leaders for a ban. Though the 27-member bloc has already banned Russian flights from EU airspace and imposed sanctions on more than 1,000 people linked to the war, the question of tourism is deeply contested, underscoring an enduring divide over how to respond to Russia's war in Ukraine.
What Will Change
Josep Borrell stated that an uptick in tourists from Russia convinced member states that something had to be done. "We have seen many Russians travelling for leisure and shopping as if no war was raging in Ukraine," he told reporters in Prague.
The suspension will significantly reduce the number of new visas issued, Borrell said. "It is going to be more difficult, it's going to be a longer process. Consequently, the number of new visitors will be substantially reduced."
The full suspension of the 2007 visa facilitation accord, which was partially suspended at the outset of the war, will mean that wait times and costs will probably go up for Russian tourists. The cost will reportedly jump from 35 euros to 80 euros. But vacationing, for many, can continue.
Such a move would make the EU visa process more complicated, more expensive, and more bureaucratic, as well as increase waiting times for approval, according to European Commission guidelines. 
What are your thoughts on this issue? Talk to us in the comment section below.
Check out the deals we have found below and tell us your travel plans.
Check out the offers and discounts from:
And because of the pandemic, don't forget to get your travel insurance, which will cover you for flight disruptions and pandemic related matters.
IaM can help with your visa application to Europe, the United States, the UK & other countries
If you need help with a US visa, a UK Visa, or a visa to Europe, including help with appointment booking obligations, IaM can help. For more information and advice on US immigration, UK immigration law and US visa applications or if you need any help or assistance please, reach out to your Visa Coordinator at IaM.
Some of our posts include affiliate links. If you choose to purchase any of these products, we might get a small commission. For more information, check out our TOS.