Spain Launches Free Train Tickets From Spain To December 2022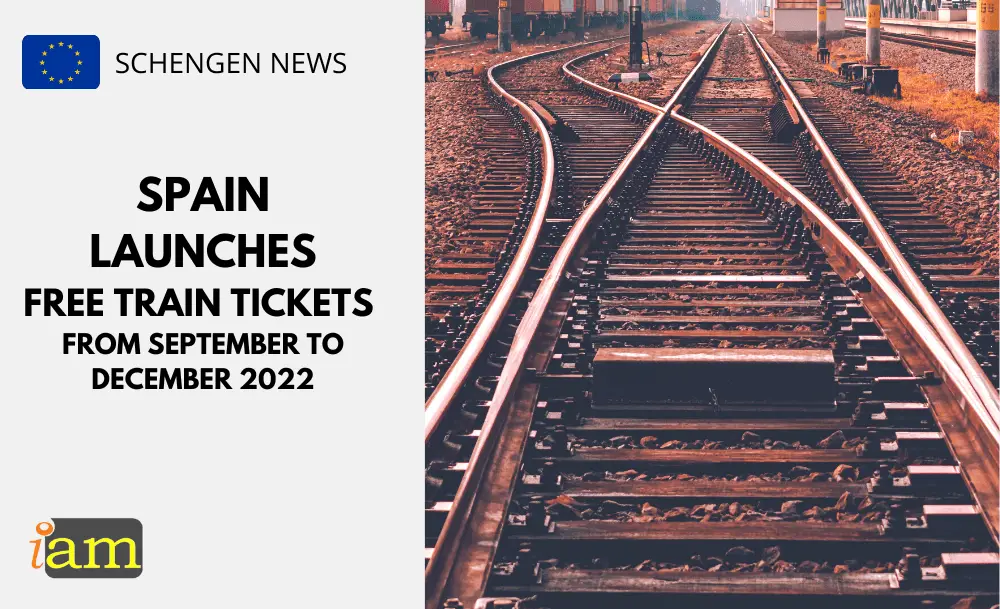 Passengers will be able to travel free of charge on select short and medium-length train journeys in Spain from 01 September 2022 until 31 December 2022.
As an effort to combat inflation and rising costs of living, train journeys under 300 kilometres (186 miles) will be available for free until the end of the year.
The scheme is open to all nationalities, including international tourists.
The 100 percent discount is only available on multi-trip tickets, not singles. Travel on other services, including long-distance trains and those operated by other companies, will not come under the measures.
Although the tickets are free, a deposit of €10 or €20 is required to take advantage of the offer. You must have made at least 16 journeys by the end of December for this to be refunded. Refunds will be made to the card you purchased the tickets with, or at your local station if you paid in cash.
How To Get Free Tickets
Spain's Ministry of Transport estimates that the scheme will benefit as many as 75 million journeys and attract between 15 and 20 percent more passengers than usual for the September-December period.
To get your ticket online, follow the guide below.
Download The App
As of 25 August, purchasing the free train tickets online can only be done with the Renfe Cercanías app which is available on any app store. Once downloaded, you must register an account. It will ask you for your name, phone number, and an ID document which can be either your NIE or passport.
Choose Your Location
Next, you must choose the area of Spain in which you're going to use the free ticket offer. When you open the app there will be a scroll-down menu with areas to choose. Find the part of the country you'll use the train and hit accept.
Buy tickets
Open the side menu bar by clicking the three horizontal lines in the top left corner of the page.  Click on 'buy tickets' – two options will pop up: 'buy' or 'My tickets'. Hit the buy button.
Choose Your Route
You will be taken to another screen to set up your route and destination. Choose where you're going to and from, and then below on the 'select a fare' choose 'AB recurrente.'
This will make a €10 or €20 charge appear which is the deposit that will be returned to you if you make a sufficient number of journeys.
Log In To RENFE
You will then be taken to a screen that invites you to log in to your RENFE account.
Purchase
You will be taken through to a payment screen and will have to register a credit or debit card and make the deposit payment.
QR code
And that's it! Your subscription will be in the 'My Tickets' section of the app, and there will be a QR code you can use to scan yourself in and out of stations.
What are your thoughts on this issue? Talk to us in the comment section below.
Check out the deals we have found below and tell us your travel plans.
Check out the offers and discounts from:
And because of the pandemic, don't forget to get your travel insurance, which will cover you for flight disruptions and pandemic related matters.
IaM can help with your visa application to Europe, the United States, the UK & other countries
If you need help with a US visa, a UK Visa, or a visa to Europe, including help with appointment booking obligations, IaM can help. For more information and advice on US immigration, UK immigration law and US visa applications or if you need any help or assistance please, reach out to your Visa Coordinator at IaM.
Some of our posts include affiliate links. If you choose to purchase any of these products, we might get a small commission. For more information, check out our TOS.