Finland Blocks Russians From Entering The Country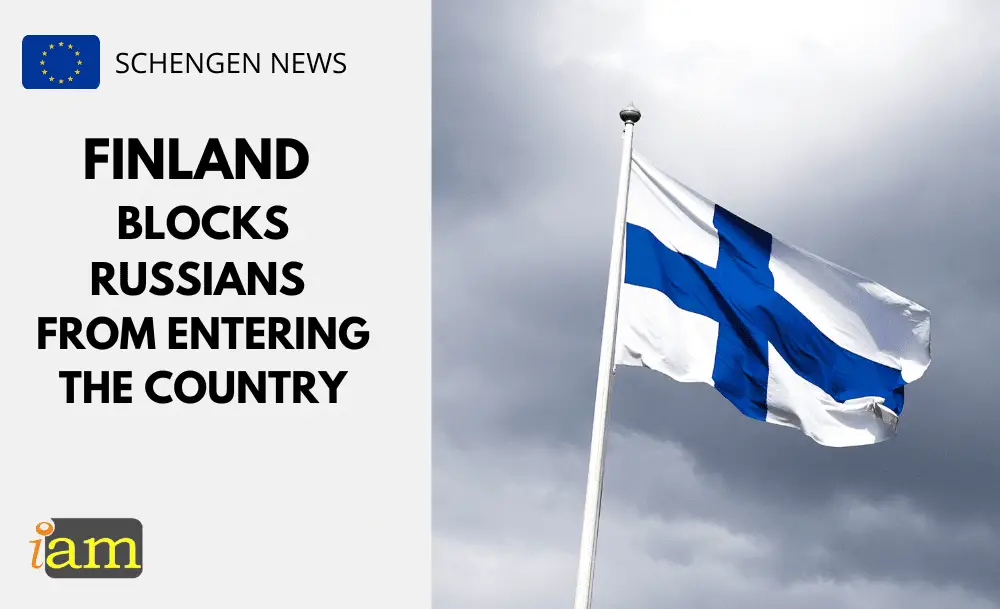 The Finnish government has decided to restrict the entry of citizens of Russia into the country for tourism purposes.
The Ministry of Foreign Affairs of Finland announced that entry restrictions for Russians on the country's eastern border will start applying from 30 September, and emphasised that they will remain in place until further notice.
"With the government's decision in principle on September 29, 2022, Finland will severely restrict the travel of Russians to Finland for tourism purposes. Entry restrictions come into force on September 30, 2022, at 00:00, and are valid until further notice,"

Statement From The Ministry of Foreign Affairs of Finland
At a conference, the Minister of Foreign Affairs of Finland, Pekka Haavisto, said that by taking such a decision, the country aims to completely prevent Russian tourism to Finland. In addition, the Minister noted that the country also aims to no longer allow Russians to use Finland as a transit country to reach other destinations.
The Ministry explained that Finland decided to take such a decision as the high number of Russians that have been reaching the country endangers Finland's international status as well as its international relations.
EU Countries That Bar Russians
The move means Finland joins Poland and the Baltic states in barring tourists from crossing their shared land borders with Russia. The bans were part of a series of sanctions and other steps taken against Russia in response to its invasion of Ukraine.
Finland had already slashed the number of visas issued to Russian citizens to one-tenth of the typical number in a show of solidarity with Ukraine. But until the decision on 29 September, it had provided one of the last easily accessible land routes to Europe for Russian holders of European Schengen-zone visas.
Russian citizens can still enter Finland for family reasons, to study, or work. Also, Russian political dissidents may seek to enter for humanitarian purposes.
The EU has banned all flights from Russia, leaving only rail and road transport links available, and this month it agreed to limit issuing free-travel Schengen zone visas to Russians.
What are your thoughts on this issue? Talk to us in the comment section below.
Check out the deals we have found below and tell us your travel plans.
Check out the offers and discounts from:
And because of the pandemic, don't forget to get your travel insurance, which will cover you for flight disruptions and pandemic related matters.
IaM can help with your visa application to Europe, the United States, the UK & other countries
If you need help with a US visa, a UK Visa, or a visa to Europe, including help with appointment booking obligations, IaM can help. For more information and advice on US immigration, UK immigration law and US visa applications or if you need any help or assistance please, reach out to your Visa Coordinator at IaM.
Some of our posts include affiliate links. If you choose to purchase any of these products, we might get a small commission. For more information, check out our TOS.