The UK Considers Short-Term Visa Scheme for EU Workers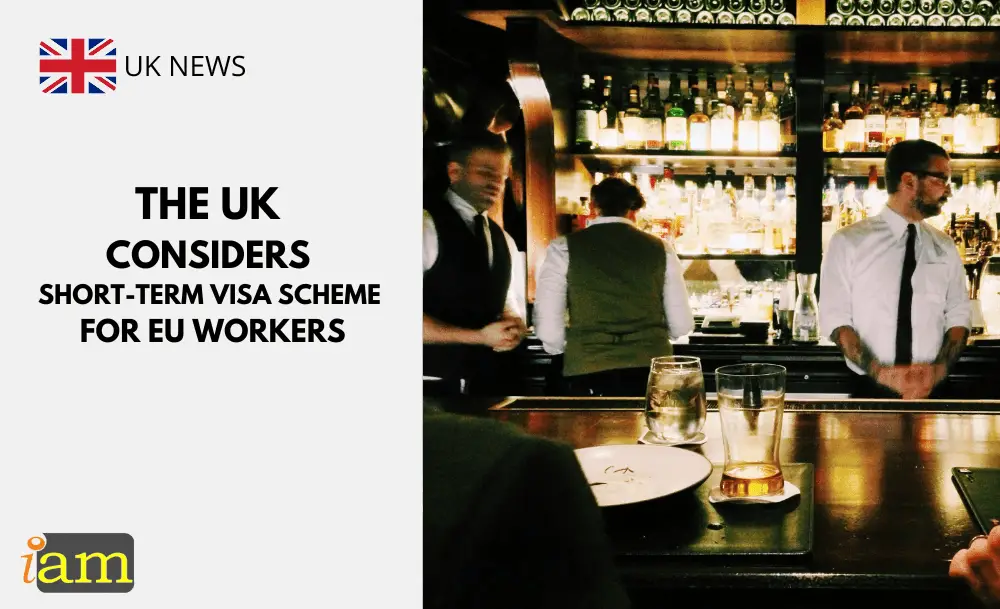 The United Kingdom is considering a new short-term visa program to tackle the severe workforce shortages affecting the hospitality sector.
The main goal of this proposed initiative is to bring foreign workers to the UK without causing significant changes in migration rates.
This move comes as a response to the challenges posed by Brexit, the ongoing pandemic, and economic fluctuations that have collectively strained the UK's hospitality industry.
Initial reports from The Times suggest that discussions have begun between the Home Office and some EU countries. These talks aim to establish more youth mobility programs, which can contribute to boosting the economy.
The proposals would enable young people aged between 18 and 30 from selected countries to work in the UK for up to two years without requiring sponsorship from an employer. They would also be exempt from the skill and salary threshold requirements that apply under the Skilled Worker route, meaning employers could use the scheme to fill lower-paid roles within their business.
Impact on Hospitality Sector
The hospitality industry has faced a significant blow due to a combination of factors including Brexit, the pandemic, and a more challenging economic climate. Previously reliant on EU labour through free movement, the post-Brexit immigration regulations have posed difficulties for employers in hiring for roles like waiters, baristas, and housekeepers.
The number of job vacancies in the hospitality sector has fallen over the last year, although the sector continues to struggle with labour shortages, with trade body UKHospitality estimating that vacancies are around 48% higher than pre-pandemic levels.
Bringing in Overseas Hospitality Workers
Most employers that need to recruit hospitality workers from overseas will apply to sponsor the workers under the Skilled Worker route.
Businesses that do not have a sponsor licence or those that need to fill roles that are not eligible for the Skilled Worker route have other options if they wish to employ international workers.
The hospitality sector frequently relies on a workforce comprising international students, often in part-time roles, as well as individuals holding Youth Mobility Scheme visas. These arrangements provide a valuable but limited pool of talent to fill various positions within the sector.
The UK currently has reciprocal Youth Mobility Scheme arrangements in place with the following countries: Australia, Canada, Hong Kong, Iceland, India, Japan, Monaco, San Marino, South Korea and Taiwan.
What are your thoughts on this issue? Talk to us in the comment section below. Or if you need more advice on the above, contact us for further travel & immigration advice.
Check out the deals we have found below and tell us your travel plans.
Check out the offers and discounts from:
And because of the pandemic, don't forget to get your travel insurance, which will cover you for flight disruptions and pandemic related matters.
IaM can help with your visa application to Europe, the United States, the UK & other countries
If you need help with a US visa, a UK Visa, or a visa to Europe, including help with appointment booking obligations, IaM can help. For more information and advice on US immigration, UK immigration law and US visa applications or if you need any help or assistance please, reach out to your Visa Coordinator at IaM.
Some of our posts include affiliate links. If you choose to purchase any of these products, we might get a small commission. For more information, check out our TOS.