2014 FIFA World Cup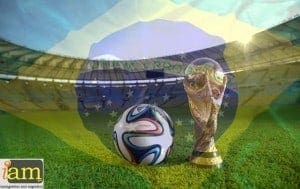 It is going to be for sure one of the most wanted sport events of the year. Congratulations to the lucky ones will see live and colour the matches.
From June 12 to July 13, the world will stop for the 20th FIFA World Cup.
For the citizens who is required a visa, you can apply for Temporary Special Visa for World Cup 2014 – Brazil.
Visas:
Requirements:
Temporary special visa applications must be accompanied by the following documents (Standard requirements for all temporary special visas):
Applicant's Passport;
Visa Application Form;
Photograph.
Latest posts by Maria Pintado
(see all)