Immigration Lawyer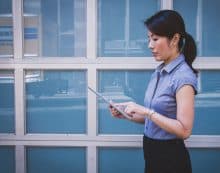 Immigration Lawyers/Immigration Advisors & Immigration Paralegals & Interns
iam (immigration and migration) operate as a premier Specialist immigration law firm providing expert advice to individuals and companies. Based in Canary Wharf in London Docklands, we continually seek to hire immigration lawyers and are looking for various seniority from experienced to interns.
We are continuously on the look-out for:
Permanent Immigration Lawyers/Advisors
Contracted immigration Advisors/Lawyers
Freelance Immigration Lawyers/Advisors
Immigration Paralegals & Outdoor Clerks
Immigration Interns
Each advisor is expected to be motivated and diligent immigration lawyers looking to be part of our team.
You will be handling a varied caseload so a team player with commercial awareness is crucial as you will be part of a highly motivated Immigration Advisors needed for our expanding Global Law Firm in Canary Wharf, London. We have an established international presence and a highly regarded reputation and provides a holistic and thorough approach to developing your career.
General Description: 
The Immigration Lawyer (Advisor/Caseworker) will be responsible for handling cases, obtaining new clients and bettering the service provided to clients by iam (immigration and migration), a trading name of G146 Ltd (the Company).
The Legal Advisor will write and review correspondence between the company and its clients, the Home Office and other interested third parties.  In addition, the Legal Advisor will work with other employees on cases and other matters concerning the company.
Job Requirements: 
 The successful candidate will be able to prove previous practical experience and knowledge of one or more of the various operating markets of Canada, Australia, New Zealand, US, various EU countries, South Africa, UK immigration and legislation.
 Good organization and communication skills.
 Experience in making applications.
 A team player with commercial awareness is crucial as you will be part of a growing team of lawyers.
 The ideal candidate will be registered at least to the OISC level two and/or preferably LSC level one and above.
 Computer literate with at least Word, Excel, Email, Outlook and internet
Time Needed for Position: 
For permanent positions, you will be required to work 40 hours per week depending on the specific work, business or legal needs.
Specific Job Description:
 Perform the duties of an immigration lawyer/advisor/caseworker for the company and its clients.
 Maintain specialist knowledge in around five areas of immigration and generalist knowledge in the other areas.
 Manage varied caseloads of UK and other countries' immigration applications, from Visitor through the worker and family type application to asylum, in accordance with company guidelines and relevant laws and policies.
 Draft, prepare and submit applications in a timely and efficient manner.
 Continuously look for better ways to benefit clients and maintain a high
 Manage all cases employing our IT systems and casework software.
 Carry out office administration and help ensure the smooth operation of allocated roles.
 Market to and obtain new clients.
 Meet targets set.
 Work with other employees to develop policies and procedures,
 Attend weekly meetings.
 Ensure that the other members of the team, the organisation and its constituent make-up are complying with regulatory and operational requirements.
 Carry out daily office administration duties, casework and both the development of the company and the office as well as your progression and development.
 The position requires you to work closely with the senior lawyer, other colleagues and lawyers. You will then be liaising with other government departments and staff as well as the court service.
 The role requires you to have supervisory, subordinating and other working relationships.
 Your position will continually develop and as such you will need to be adaptable and evolve with the position.
We offer a competitive negotiable salary and bonus depending on skills and experience.
Applicants should apply online by sending their CVs with a cover letter.