Tier 2 work-permit visa on the Overseas Nursing Program (ONP)

New Rules have come into play for nurses that will see more qualified professionals being qualified under the overseas nursing program to enter the profession and also allowed to enter the UK.
The Overseas Nursing Program (ONP) is for international nursing migrants that are registered nurses in their country of origin. You will need to meet the following requirements for an ONP – Overseas Nursing Programme application (changes from 1 October 2014):
Overseas Nursing Programme – The UK's Answer to the Nursing Shortage
With a growing populace of 63.2 million and a nursing population of approximately 400,000, now is the time, more than ever, for overseas-qualified nurses to make the most of an opportunity to travel to the United Kingdom and begin the life of an overseas qualified UK nurse. The scarcity of nurses …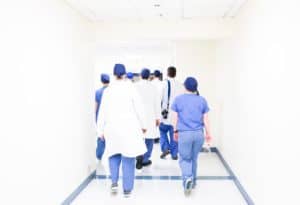 1. At least 1 year's experience as a nurse – You will also need to obtain a Certificate of Employment from your employers. This should include job role, length of employment, duties and responsibilities and pay.
2. IELTS (academic) with a score of 7 in each category (also termed as "flat 7").
3. Test of Competency (Check NMC website for this).
4. Valid Nursing and Midwifery Council registration –  To start your registration for the overseas nursing program, you will have to obtain the required score in IELTS above. For more information, contact our advisors or the NMC (Nursing and Midwifery Council): http://www.nmc-uk.org/Registration/Joining-the-register/Trained-outside-the-EU–EEA/
If you need assistance in passing the IELTS our trained English language teachers are waiting to help. They ensure that you meet the flat 7 requirements of the IELTS exam. These requirements themselves have changed.
If you meet the above requirements, we will  be able to apply/represent your Work Permit application for the Overseas Nursing Program. So, what are you waiting for to get into international nursing?
Contact iam today for more details on 033 3006 4506 or complete our Overseas Nursing Program Application Form.
Latest posts by Maria Pintado
(see all)