Coronavirus good news: 9 reasons to find hope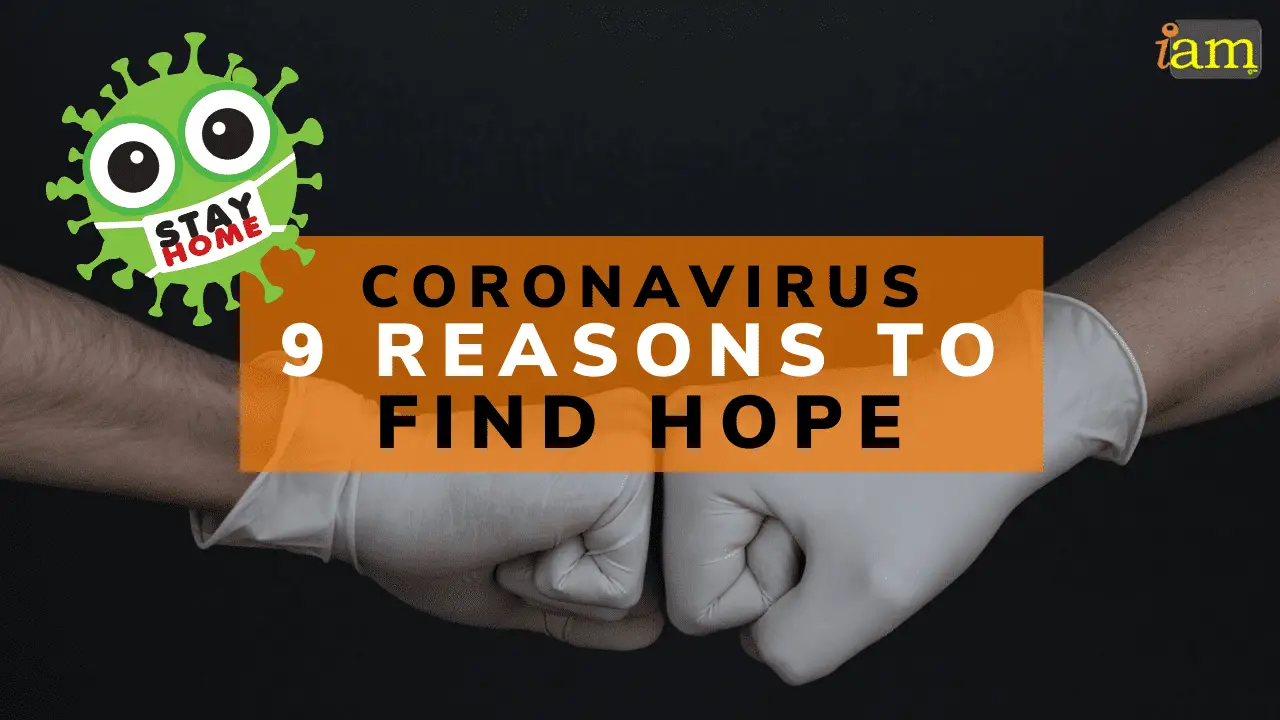 With about 861,000 confirmed cases of people infected by the Sars-Cov-2 Coronavirus around the world (April 1st, 2020), and more and more countries and cities in lockdown, people need, more than ever, to be united (but don't forget to respect the Social Distancing measures!).
After a toilet paper rush, it's now time to spread love and kindness: that's what we are going to talk about in this article! So check out the 9 reasons to find hope and stop panicking! As the wise Matthew McConaghey said: " turn a red light into a green light and just keep living".
On this article, we will mainly focus on the most affected countries by the coronavirus pandemic. Now let's talk about some positive coronavirus news!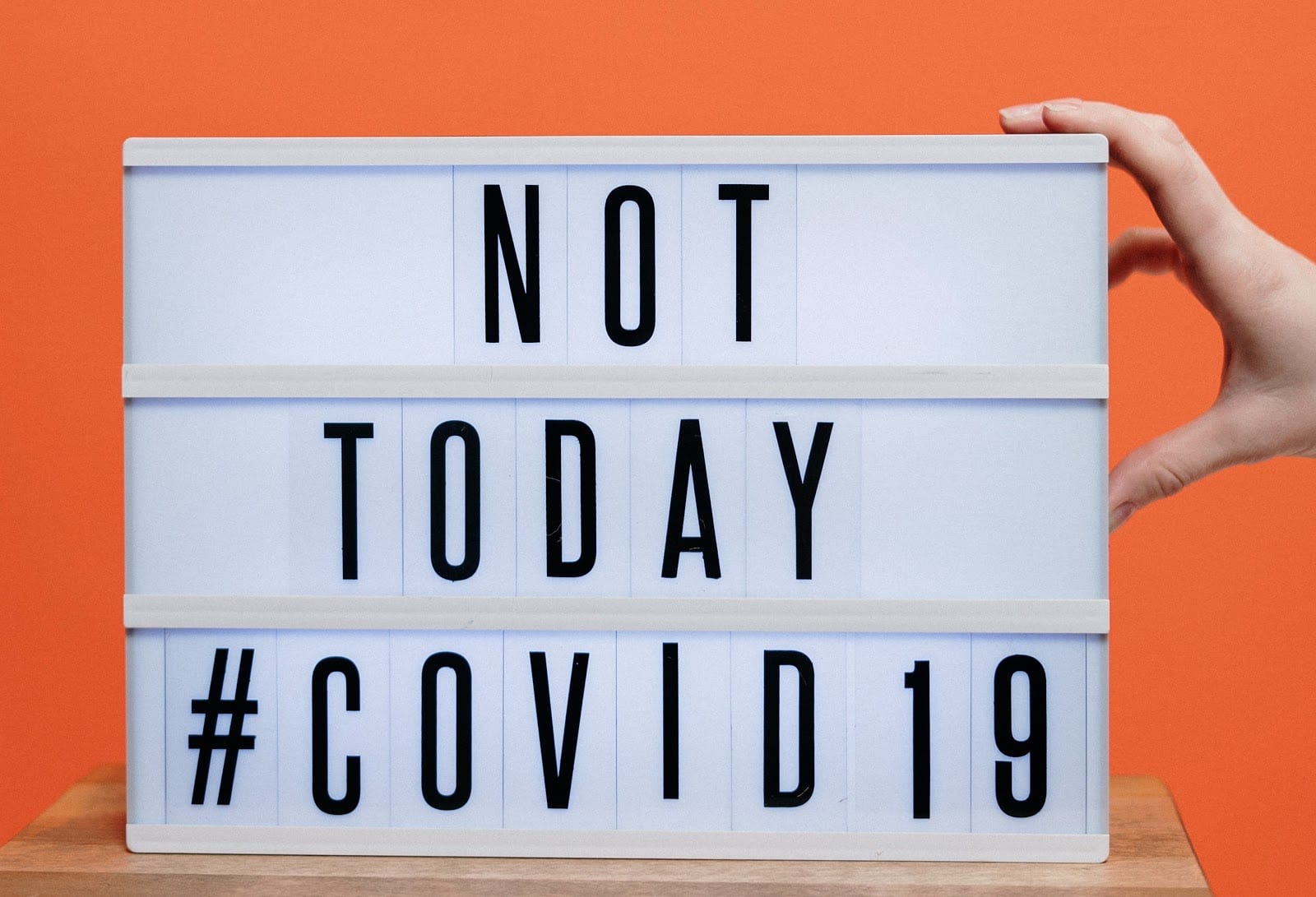 1. European and International cohesion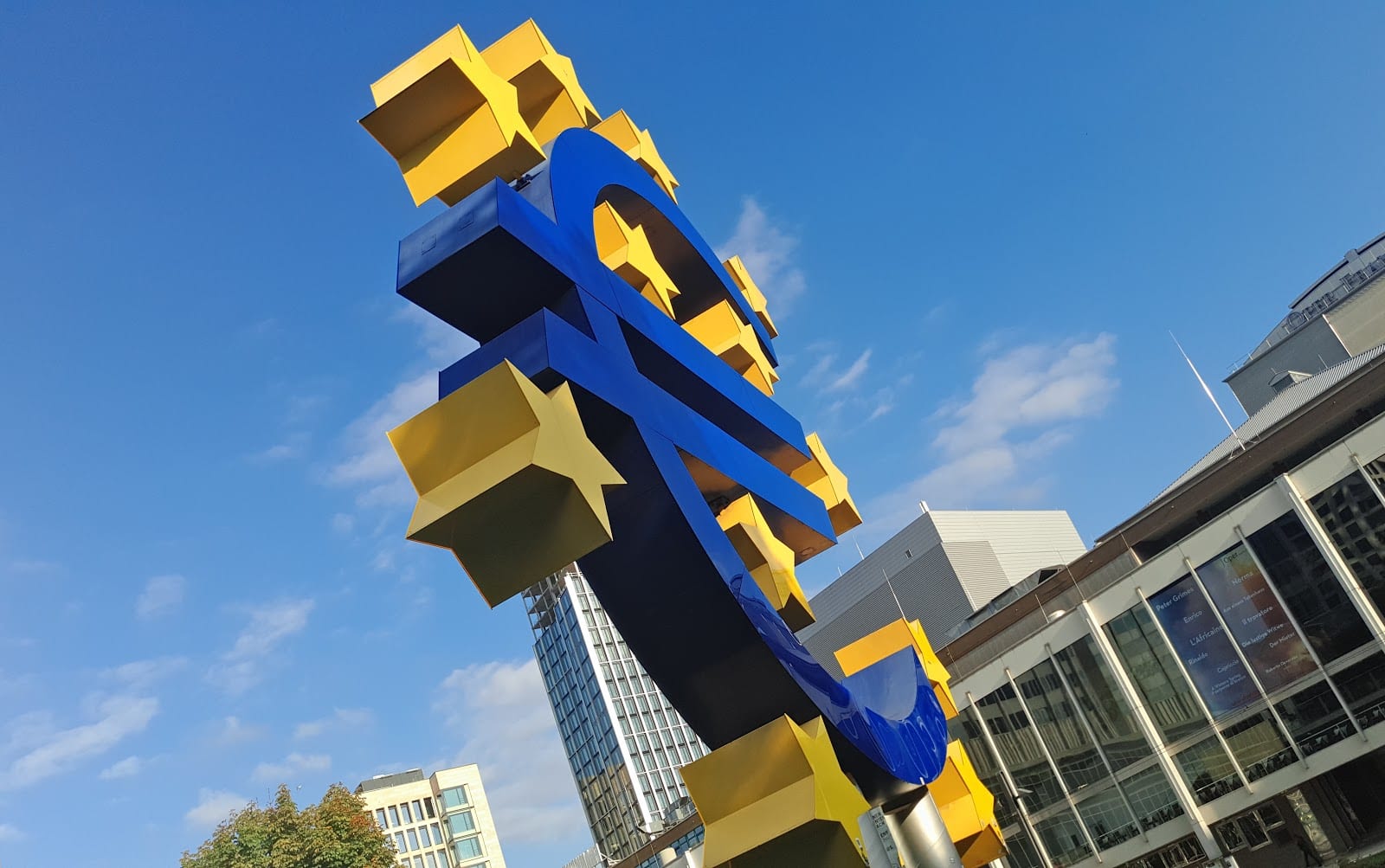 On March 14th, 2020, in a video conference, the G7 Leaders agreed to share information on the latest coronavirus research and align their central banks.
The European Commission on March 16th, 2020 announced a EU Solidarity Fund to quickly mobilise all existing EU budget resources in order to provide financial support to the countries member states of the European Union.
The President of the EU Commission, Ursula von der Leyen said that this financial help would include advancing payments and would specifically assist Member States that need the most right now.
The EU Solidarity Fund, which has been originally created to support countries hit by natural disasters, will be used by Member States with maximum flexibility, in order to help governments to face the oncoming health and financial crisis.
Three federal states in Germany have offered hospital beds to treat French and italian patients. Swiss hospitals in bordering France have done the same.
Japan gives Iran free drugs for treating covid-19 coronavirus, after China verified that the medicine is effective in coronavirus patients.
After France sent masks to China at the beginning of the crisis, it is now China that sends masks and medical supplies (medical gloves, protective suites) to France and also to Italy. French President, Emmanuel Macron and Xi Jinping, President of the People's Republic of Chinas, discussed on Monday, 23rd March 2020, about a G20 extraordinary summit to talk about the global sanitation and economic crisis due to the coronavirus pandemic.
2. Solidarity between citizens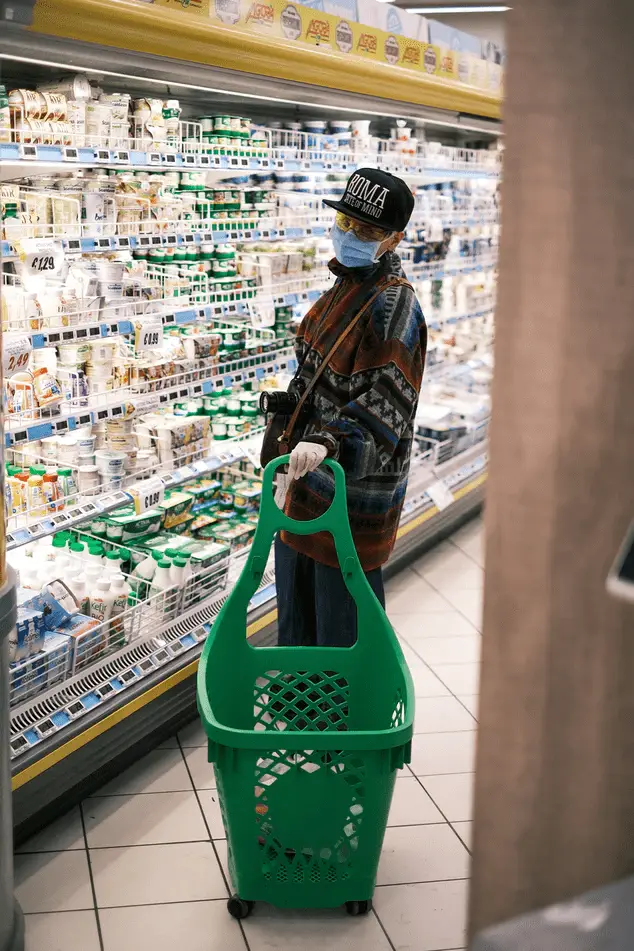 Belgium, Denmark, France, Germany (most of), Greece, Italy, Ireland, Spain, Switzerland, Poland, Czeck Republic, and recently the UK are currently in lockdown and citizens are in quarantine.
Despite the situation, a huge wave of solidarity has come from random or famous people, and both small and large companies, giving more hope and reasons to feel better and to focus on coronavirus positive news! As The President in Ireland recently said on his St Patrick's Day statement: "we are called more than ever to follow the values embodied in the story of Saint Patrick […]: solidarity and concern for the well-being of our fellow citizens". And this applies to EVERYBODY on this planet.

In France, some supermarkets (Casino Group) have created a specific device for elderly people to be freely delivered groceries. Other supermarkets, like in the UK, open earlier and only for the seniors, at-risk groups and special advanced times for medical staff. You can also have access to an online therapy service in Oxford if you need to share your anxiety with a professional.

The website enpremiereligne.fr has been created to help medical staff or more generally the population at risk : more than 64 000 people have volunteered already.

The french Chef Cyril Lignac cooks live every day at 6:45pm !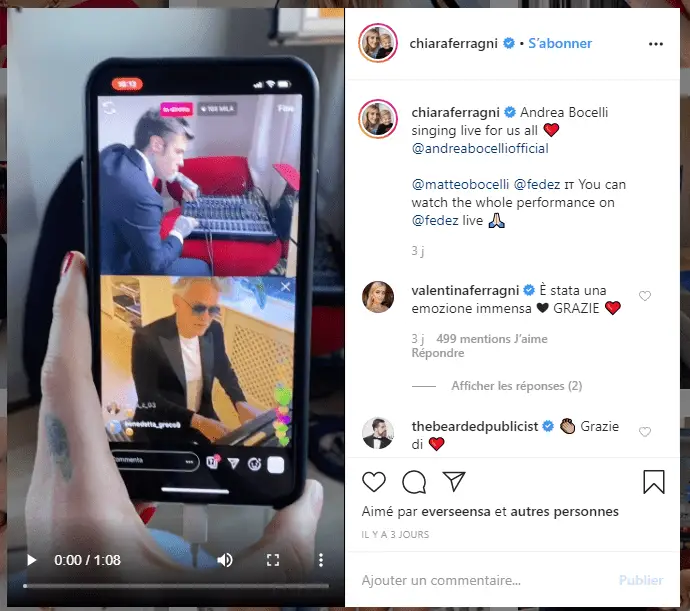 In Italy, the famous opera singer Andrea Bocelli sang live on instagram a few days ago, in collaboration with the italian influencer Chiara Ferragni and her husband, the rapper Fedez: they used giant speakers on their balcony for their neighbours to enjoy the show! It has been watched by more than 170,000 people. The influencer also created a campaign to create new beds and rooms in an hospital to host people severely infected by the coronavirus: more than 4 million euros have been raised! The rooms are now ready.

If you miss clubbing, you can find the hottest parties… online! Follow DJ D-Nice on Instagram (next party this Saturday, April 4)!!

In France, Spain, Portugal and Italy, at 8pm everyday, people applaud health workers to thank them and show their gratitude! Swiss do the same one hour late, at 9pm!

In Spain, children and adults send letters and drawings by email to hospitals across the country to avoid sadness and anxiety for the patients!

Despite the fact that Germany is not officially in quarantine, most people already act like they are and sing Bella Ciao from rooftops and balconies in solidarity to Italy!


The Slovak company HighChem is developing a different kind of cure, based on the idea that "some drugs don't work directly but are metabolized in the body, thus undergoing enzymatic transformation through the action of enzymes to produce new substances that then treat the body" (quoted Robert Mistrik). It basically means that some drugs are administered in an inactive form, which is metabolized into an active form inside the body.

A czech doctor, Soňa Peková, has invented another test for covid-19 that gives the result in five to six hours: she gives instructions on how the test works to all diagnostic labs that would be interested.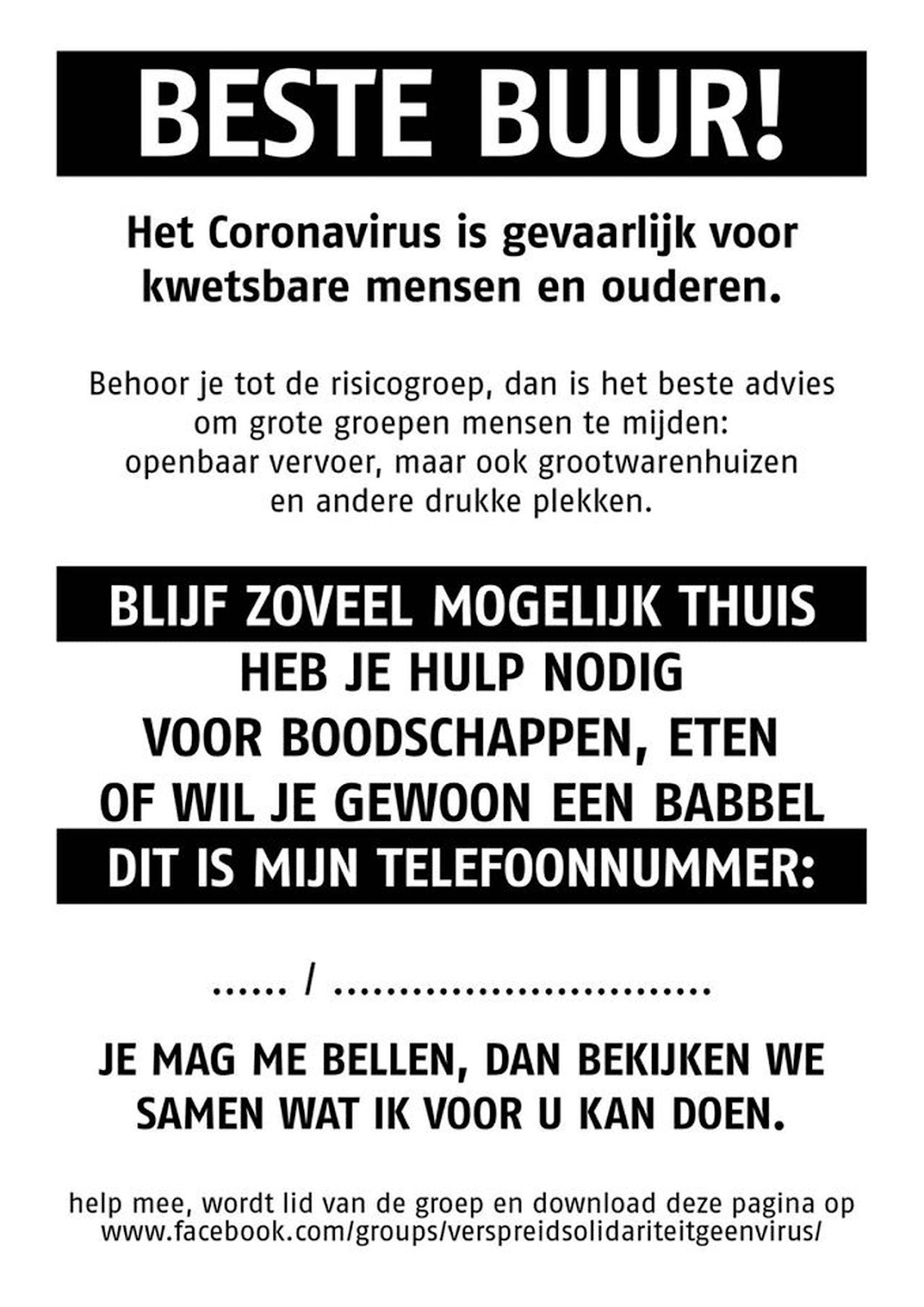 Several Schengen countries have less than 15 deaths due to coronavirus: Liechtenstein, Estonia, Latvia, Lithuania, Malta, Slovakia and Slovenia. Let's hope that those countries will be able to contain the epidemic!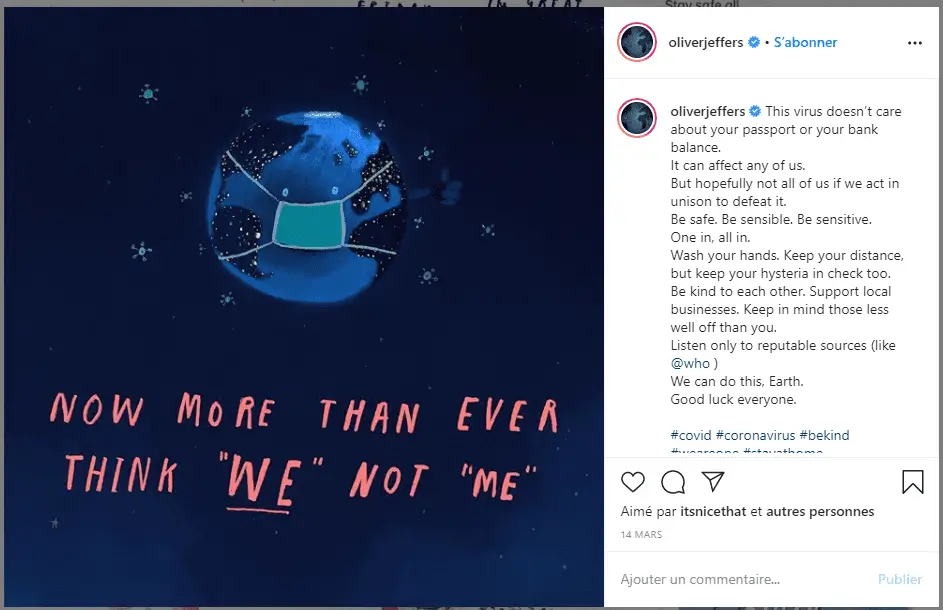 To face this crisis, remember the 4 values Matthew Mc Conaughey said in his inspirational speech: "kindness, resilience, respect and courage" and apply them in your everyday life, because "a red light will turn into a green light" soon enough.

So, Hang in there! Better days are coming!

3. Participation in the common effort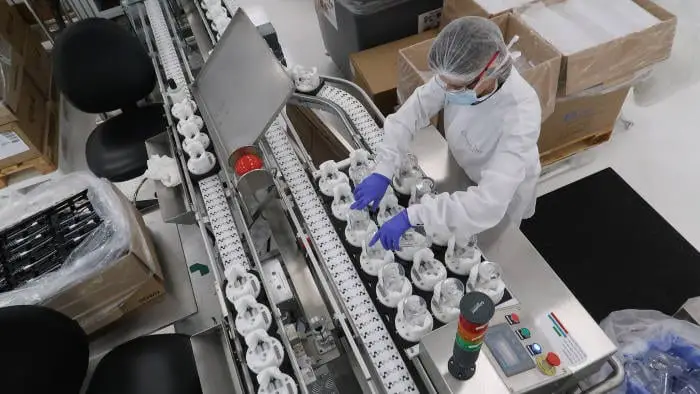 Part of the coronavirus good news is all about solidarity and participation in common efforts. Not just Individuals and Governments are working together but also companies are getting in on the act.
LVMH, the biggest luxury group in the world, is using its factories, usually used to make perfume, to make hand sanitizer. Bernard Arnault, the president of LVMH, recently said that the Group will offer tens of millions of medical masks to France, for a cost to them of an amount of 5 millions euros. The Group expects to give about 40 millions of masks in the next few weeks.
Hermès and l'Oréal are also using their factories and ressources to make hand sanitizers.
Even small companies and people with a notion of stitching are trying to help by making masks: even if most of them are not certified, they allow for the prevention of spread of the coronavirus disease if worn by someone infected.
Big companies such as Pernod Ricard, specialised in making alcohol and liquors, furnish the alcohol to companies making hand sanitizers, knowing that it is the main ingredient.

Even the Spanish military is now making hand sanitizer!

Manufacturing businesses in the UK such as Rolls Royce, Ford and Honda started to help make health equipment like the precious ventilators used to help seriously infected people to breathe. Boris Johnson, the Prime Minister, spoke to more than 60 manufacturers and required a national effort to reduce the spread of the virus.
If you still can't find hand sanitizer, you can do it yourself!
You will need 99% rubbing alcohol or ethanol, aloe vera gel and essential oil. You can easily find isopropyl alcohol online or at Boots if you live in the UK.

You just have to mix 3 parts of the rubbing alcohol to 1 part aloe vera gel. You can add essential oil for a more pleasant scent but it is optional.
To be sure you are doing things right and if you need more details, you can check the WHO recommendations here.

Hand sanitizer is a complementary way to protect yourself from germs, but don't forget to wash your hands properly:

4. Charity donation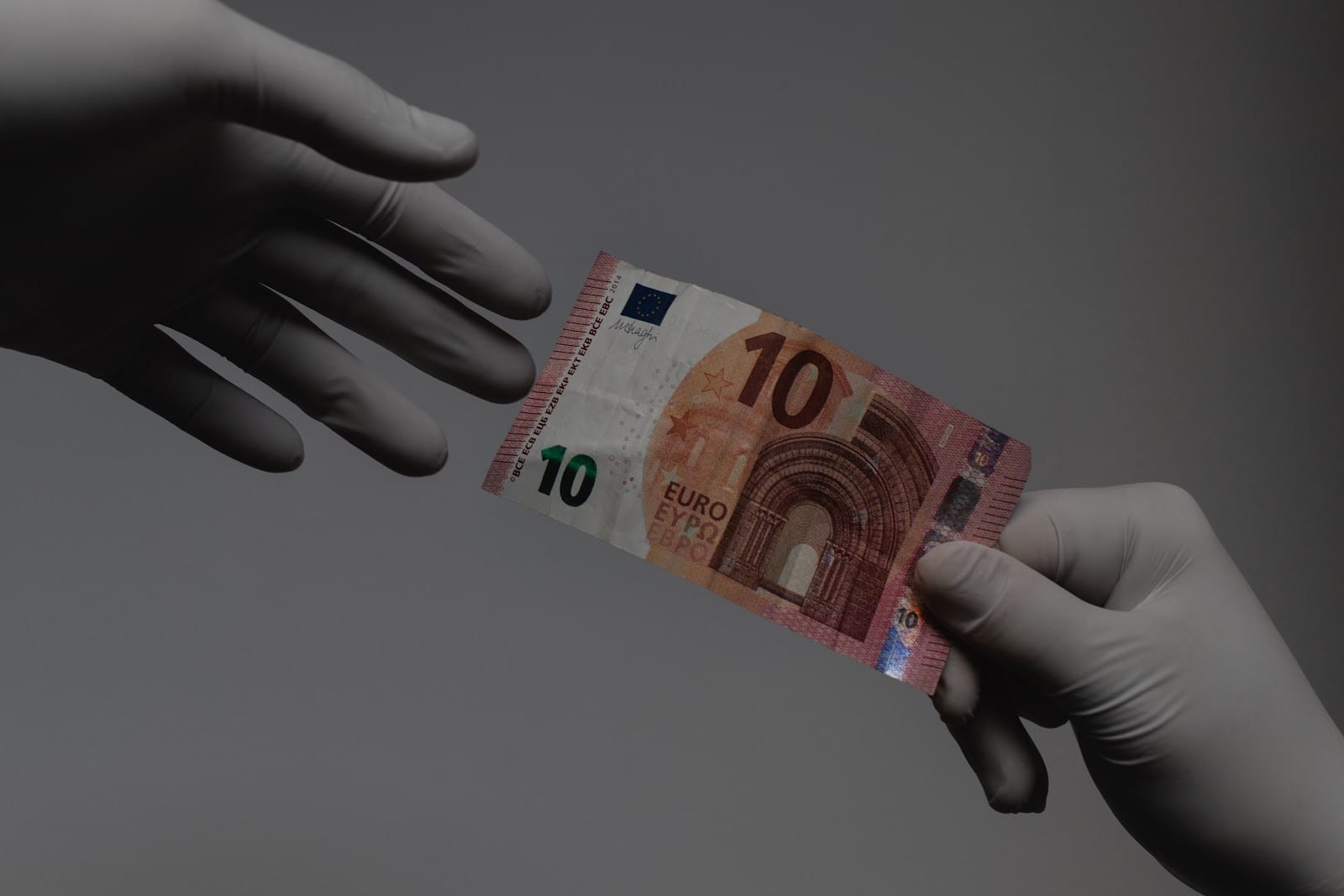 Talking about coronavirus good news, the World Health Organization (WHO), with the United Nations Foundations and Swiss Philanthropy Foundation created a Solidarity Response Fund for individuals, philanthropies and business to participate in the effort to stop the coronavirus pandemic and is asking for at least $675 million in order to send essential supplies to hospitals all over the world, and also equipment to track and detect the disease and prevent the infection, … besides many others. Several huge companies already participate such as Google and Facebook (matching partners), Nike, Verizon, JP Morgan Chase & Co, H&M Foundation, …
If you want to participate, the link is available in the description (for the YouTube video) or here!

Rich and famous people are also confined, for most of them, and feel concerned about the coronavirus outbreak.
Donatella Versace and her daughter gave €200,000 to a hospital in Milan, Rihanna's charity has donated $5 million and Cisco webex $225 million donation in cash and services to support various causes related to the Covid-19 issues! If you have a limited budget, you still can buy some merch in support of the United Nations Foundation created by Rita Ora, with the hashtag #StopTheSpread!
What can you do as an individual to help small businesses around you ?
We all have a favorite coffee shop where we spend 3 hours chit-chatting with our friends. And you can do something for them:
Buy a gift card and offer it to someone you like for when the shop will reopen (with maybe a discount on it!)
Order take-out or delivery from your favourite restaurant: being confined doesn't mean you can't have your pepperoni pizza
Shop online to support local artists and handworkers
Now that you have time for yourself, look for virtual classes (time to start your baking classes to make your best cupcakes!)
Take future booking or place orders for the future to keep your local and favourite businesses going through these hard times.
You could also support a food bank: by volunteering and/or giving a financial donation or donating supplies. You can also give some Hand Sanitizer (DIY recipe here) to homeless people, who are more vulnerable to get the virus, due to their living conditions.

Spring is coming! It will soon be the time to start a vegetable garden: you can also grow greens or herbs on pots on your balcony if you don't have some green space! Don't forget to share spare seeds with your neighbours if you have too many!

Support parents who struggle with their children (because yes, they still have to work at home for most of them!): use the hashtag #bettertogether to offer your knowledge and teaching skills to help homeschool parents!
Because it's not all about money, the Metropolitan Opera is offering streaming operas for free, such as Broadway made available free Musicals in New York!
Go to the World Digital library if you have already read all the books you have at home (international digital library operated by UNESCO and the US Library of Congress or download free e-books on Amazon or Cambridge University Press offers 700 textbooks!
Amazon also gave access to Audiobooks (in English, French, German, Italian and Japanese) for children who can't go to school around the world, perfect to help you to channel your children's energy …!
You didn't have time to visit a museum in your everyday life before now? While you are stuck at home, you have plenty of time to virtually explore 34 museums all over the word and fully enjoy Van Gogh, Sorolla and other amazing artists !!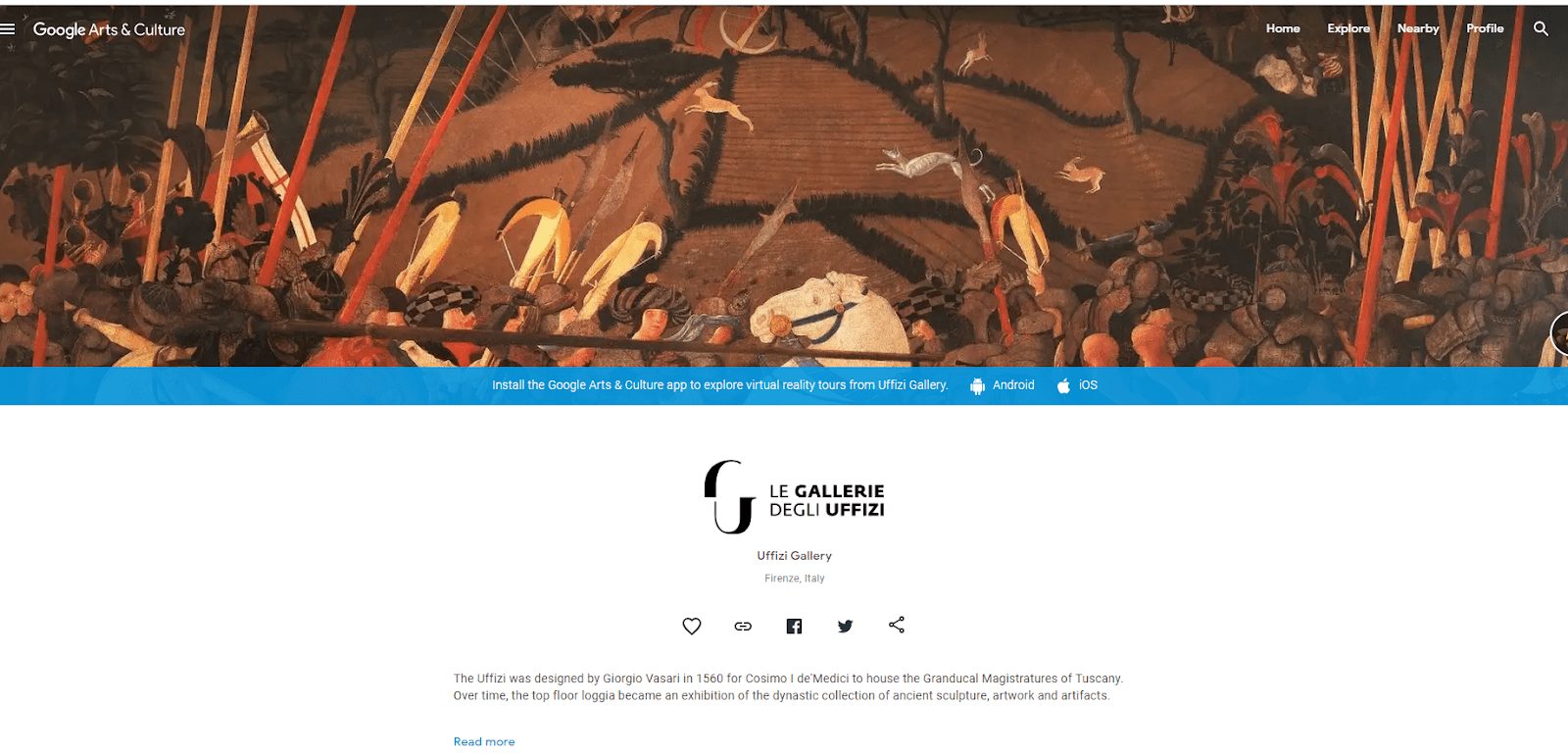 And if you are more a sport lover, you can find sport training and meditation sessions online!
And if you're still looking for things to keep yourself entertained, check out these websites– from libraries opting to make their content free online to museums, zoos, and aquariums setting up virtual tours and live cams!
JSTOR, which stands for journal storage, is a digital library home to a wide range of scholarly content. They are providing over 6,000 ebooks and 150 journals freely available to the public.
Project Muse is an online database where 50 of its publishers, including peer-reviewed academic journals and e-books on humanities, social science, and art, have provided content that will be temporarily free.
Scribd is an online library containing millions of ebooks, audiobooks, magazine articles, and more on topics ranging from Career & Money, Politics, Science, Health & Fitness, Lifestyle, Entertainment, Biographies & History, and bestselling Fiction books. This vast library will be available to everyone for free for 30 days.
The National Theatre Live Youtube channel will broadcast a play every Thursday starting 2 April at 7 PM BST. Catch the first production they have scheduled to air, Richard Bean's "One Man, Two Guvnors," starring James Corden.
Aquarium and zoo live cams! Many zoos and aquariums have live cams available to the public. Here are a few of our favourites:
Billboard has an updating list of all the virtual concerts being held for free, which has included the likes of Charlie Puth, Bastille's Dan Smith, Ellie Goulding, John Legend, Rita Ora, Miley Cyrus, Dua Lipa, Harry Styles, Diplo, and many more.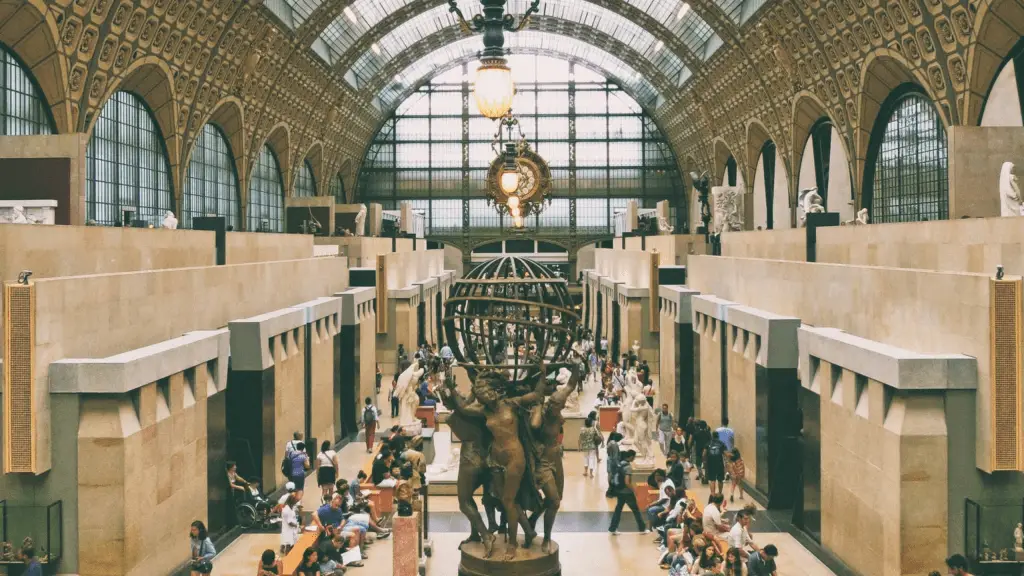 Take a virtual tour of some of the best museums from around the world:
You can also check out this list from Allconnect on the other streaming services extending their free trials or offering free content, from horror streaming service Shudder, the NBA and NFL, Amazon and PBS.
5. Financial support from governments
The governments of the most affected countries have begun to answer the population concerns about the economy and the States are setting aside their fiscal rules to adapt to this unprecedented situation.
The French President, Emmanuel Macron, promised €300 billion in loan guarantee for companies that would need bank loans to avoid bankruptcy, and might refund gas, electricity and lease bills for small businesses. He also allowed companies to postpone their March tax payments without any justification or penalty.
In the same vein, Angela Merkel and her government announced that fiscal measures worth up to €500 billion will be set to help the country to face the crisis. Spain's prime minister, Pedro Sanchez, talked about €200 billion when UK's prime minister, Boris Johnson, talked about £330 billion of loans to businesses.
Germany, Spain, UK and France have taken tax deferrals and social security deferrals (or subsidies) measures, but only Italy, the UK and Spain talked about debt repayment holidays.
More measures in more european countries will come for sure, with the increasing number of confirmed cases: let's stay positive and united!

Christine Lagarde, the President of the European Central Bank (ECB) declared on March 19, 2020, that the ECB will make available up to €3 trillion in liquidity with a 0.75% interest rate (the lowest in history!) through refinancing operations.

6. The improving situation in China and Korea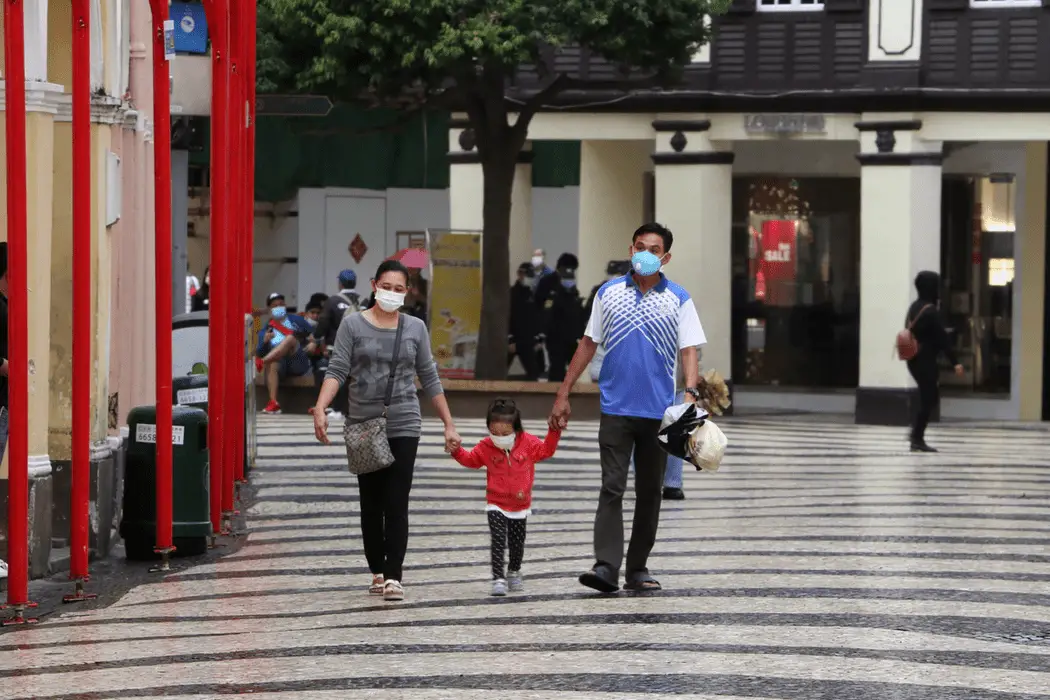 Let's talk some VERY GOOD news about coronavirus, shall we?

China has defeated the coronavirus after 2 months of quarantine! The people of China are still acutely aware of the situation and keep wearing masks. Because there are not enough new cases of people infected by the covid-19 coronavirus, the country has closed down its last coronavirus hospital.
Even a 103-year-old Chinese (great?) grand-mother has made a full recovery from the coronavirus after a 6 days treatment in Wuhan!
It has seen no new cases of Coronavirus from the local population and only see new cases from people that have travelled into China from abroad. There have also been no deaths from the COVID-19 virus. Now that's something we can all celebrate that there is light at the end of the tunnel (Apple reopened all its 42 stores in China, this is the best light we need right now!).
In South Korea, thanks to a huge screening campaign (nearly 20,000 people are tested every day for covid-19) and a strict quarantine, also for people coming from abroad, the number of new cases is clearly decreasing, and this is promising !

Breaking news!! – Italy may have hit its peak right now and with all blessings, we hope that the epidemic will keep slowing down, with a significant reduction in the number of people infected.
More Breaking news!!! – Netherlands may have already reached its peak as the transmission rate slows, according to the Netherlands' National Institute of Health (knowing that Netherlands have a total deaths of 639, which is very low in comparison with other european countries).

We can do it also! Respect the two main rules: stay home or restrict your movement and wash your hands!

7. New treatments and vaccines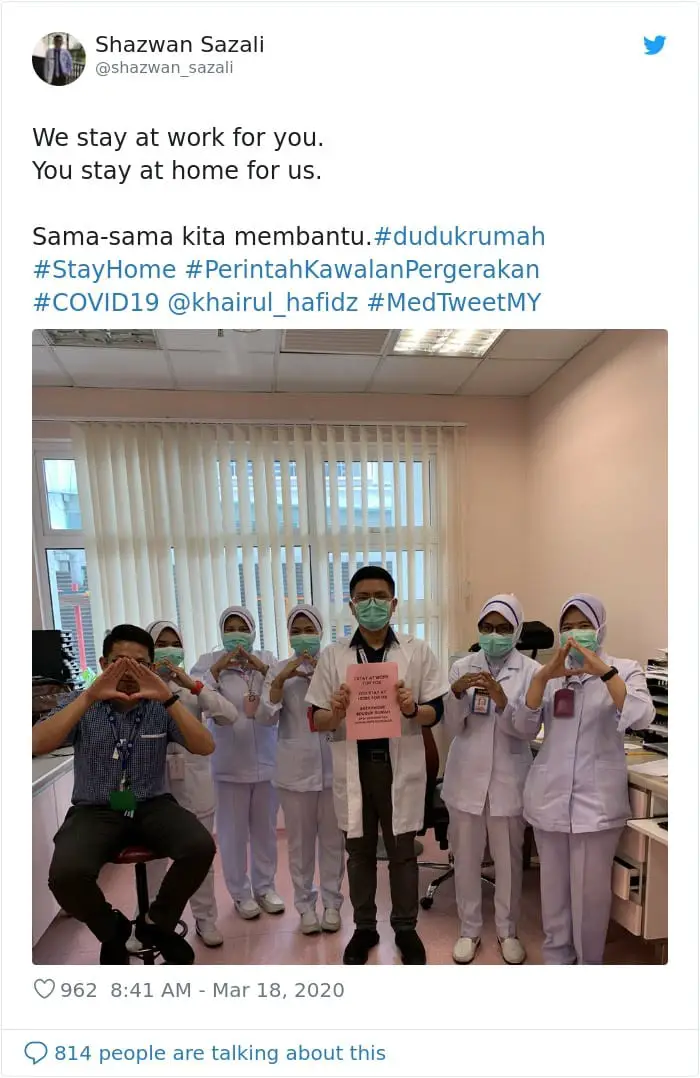 You have first to understand that, because Italy has the oldest population in Europe, the death rate is higher than everywhere else. So cheer up, stay at home, call your grandparents to take note of the news, get some groceries for them if they need it but don't get too close to them.
⚠ The best way to protect the elderly and other people gravely infected is to stay at home so the hospitals will not be overwhelmed.

Now you just have to wait and believe in the scientific progress that should carry from Coronavirus good news: about 41 pharmaceutical companies and research groups are currently working on finding a vaccine against the Sars-Cov-2 Coronavirus!
Different viewing angles are used by the researchers and positive results have been observed:
The USA is already testing a vaccine on humans in Seattle to create a specific immunity against the virus when Canada is still testing on ferrets and expect to know within the next month if the test is conclusive.
(and NO, Donald Trump did not ask the German pharmaceutical company CureVac exclusive rights to a hypothetical covid-19 vaccine: it's not time to doubt, it's time to come together and work in cooperation, so stop reading fake news!)
Israeli scientists are also working on a vaccine but be aware that a vaccine is not expect to be approved and reach the market until 12 to 18 months (for reasons of health security)
Wherever the miracle vaccine will come from, Canada announced that it would provide $275 million to help the most promising candidate vaccine research, among other clinical research to diagnose and cure the sickness
The Erasmus MC found an antibody against Coronavirus: it may "prevent the virus from being able to infect and also help the detection of the virus"
Indian doctors said that they have already cured Italians infected by the coronavirus thanks to a combination of drugs (Retonovir, Lopinavir, Oseltaminir and Chlorphenamine): they are going to share their last results globally (all the 7 patients treated at Safdarjung Hospital in New Delhi have recover).
In Baltimore, several researchers are working on the idea that plasma from recent recovered patients from the virus could treat other infected patients.
China is asking volunteers to be part of a 6 months clinical trial on an experimental vaccine, deployed in Wuhan, the first epicentre of the coronavirus pandemic.
French scientists of the Institut Pasteur have recently published encouraging results of a Hydroxychloroquine and azithromycin treatment against Coronavirus: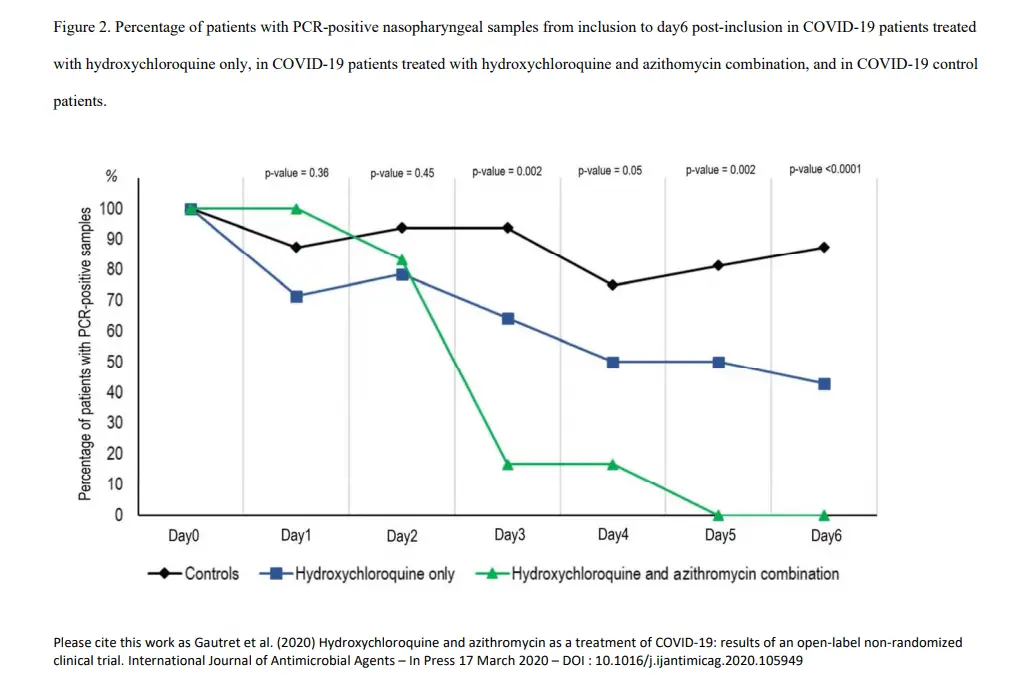 Let's stay positive people!!

8. Less pollution and cleaner water

An unexpected bit of Coronavirus good news is all about the environment. Because a significant part of the world is in lockdown and people confined inside, air pollution has dropped, especially the levels of nitrogen dioxide in China and Italy. The water is also clearer and you can now see dolphins swimming in the port of Cagliari!

Let's remember that after this crisis and adapt our behavior to be more respectful of our precious earth!

9. Funny memes and videos online
Relax! It's not the end of the world yet, and memers understand that. Now it's time to laugh, even in quarantine.

Twitter is full of great memes about coronavirus: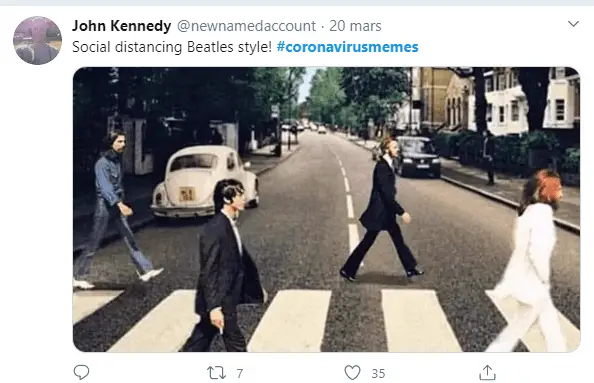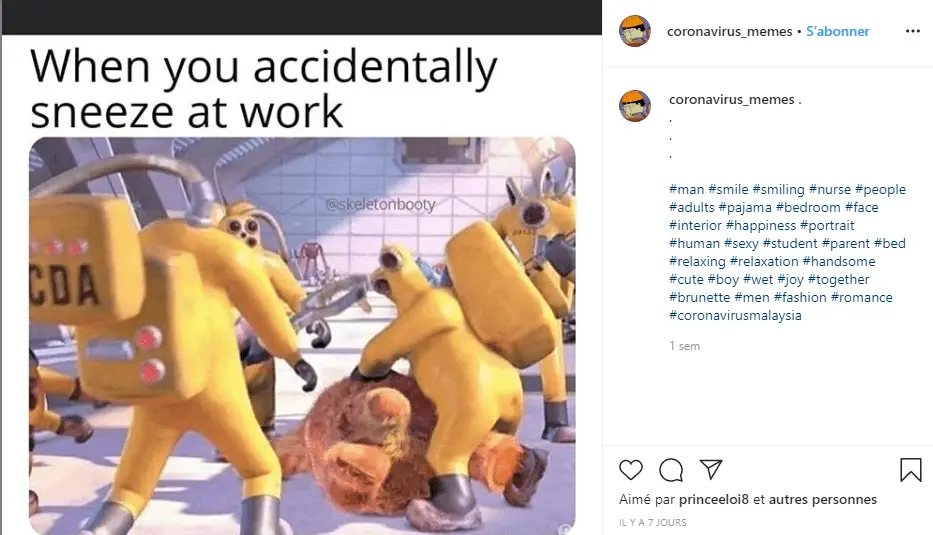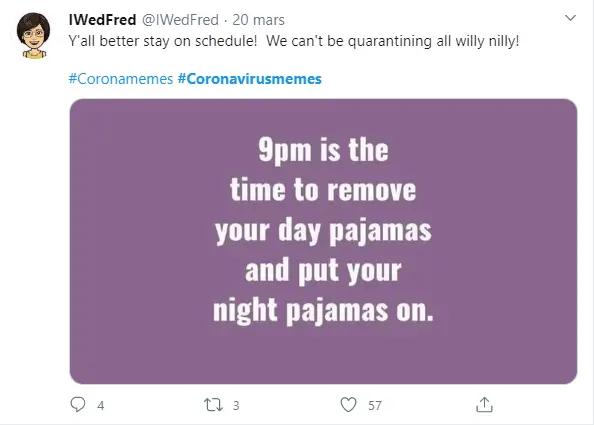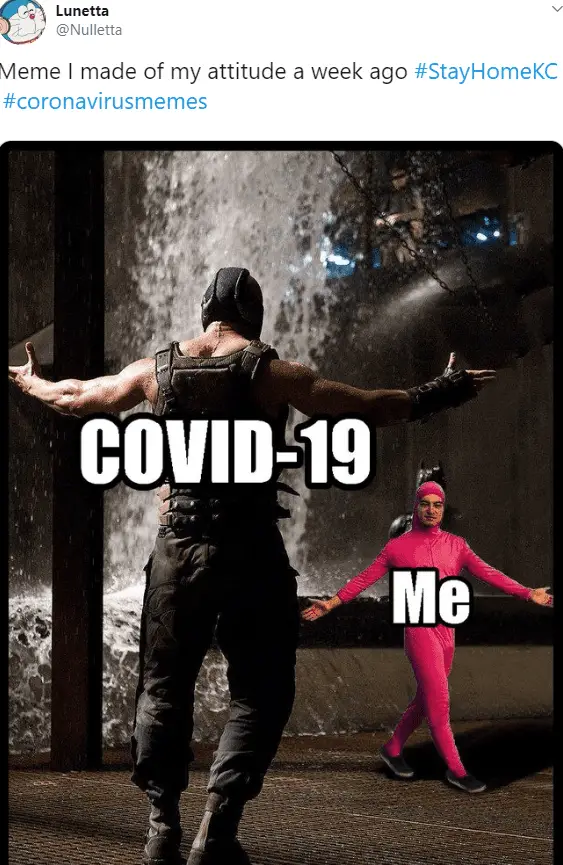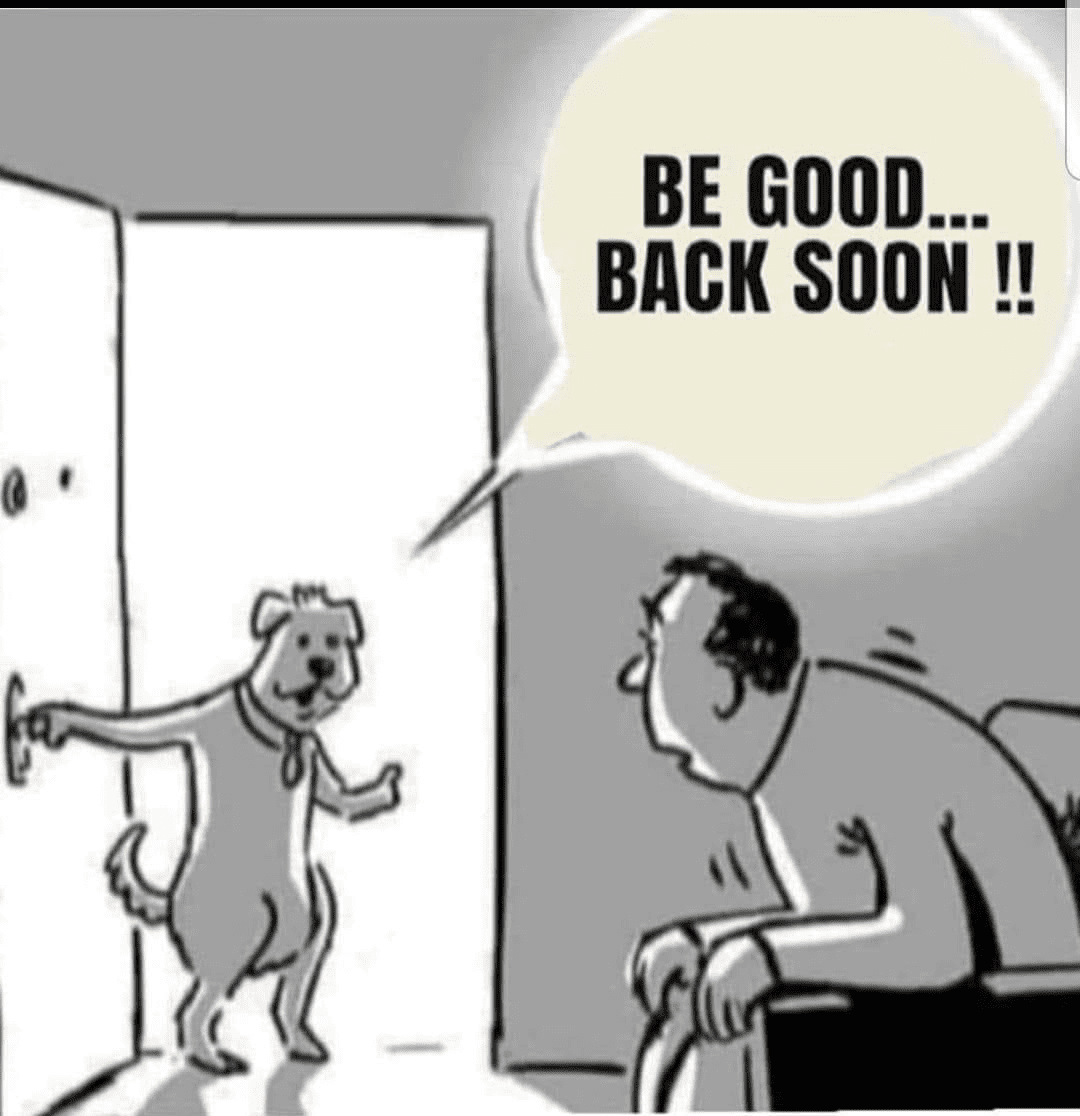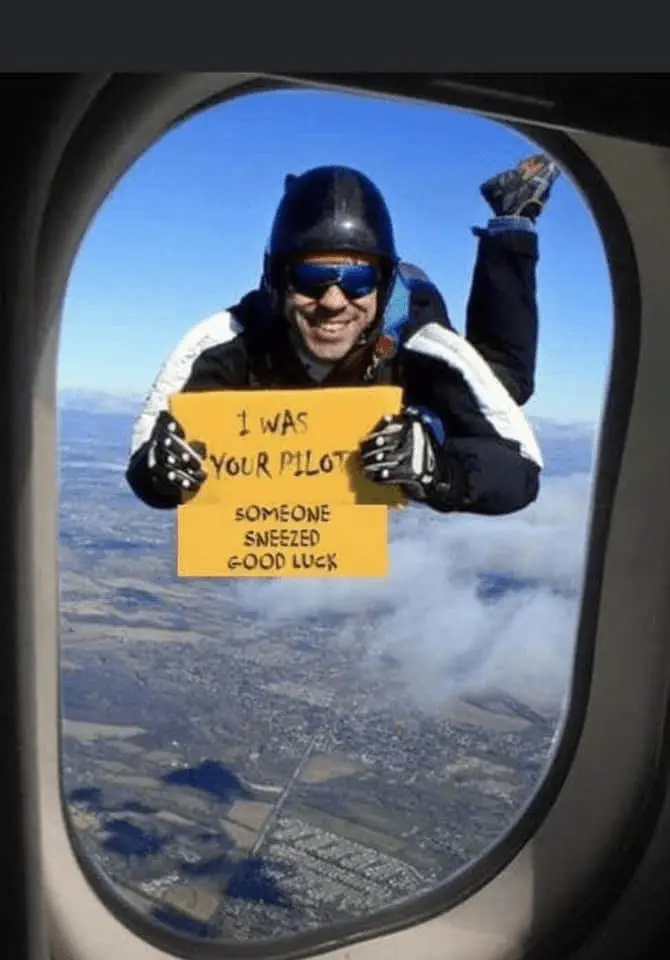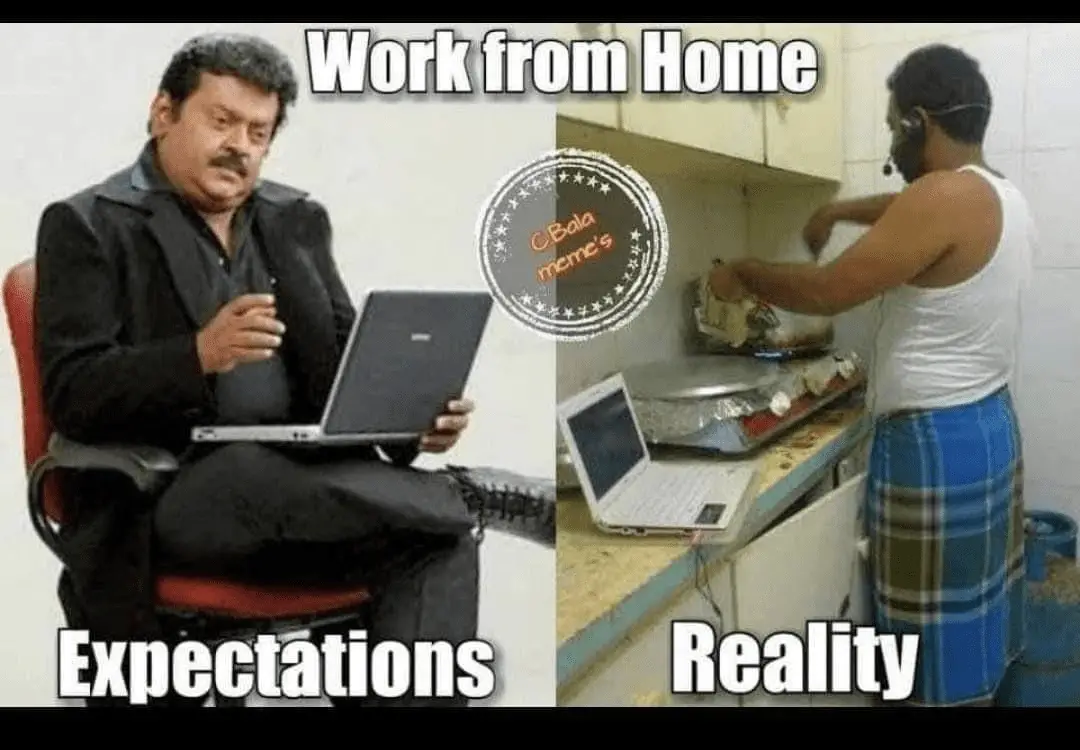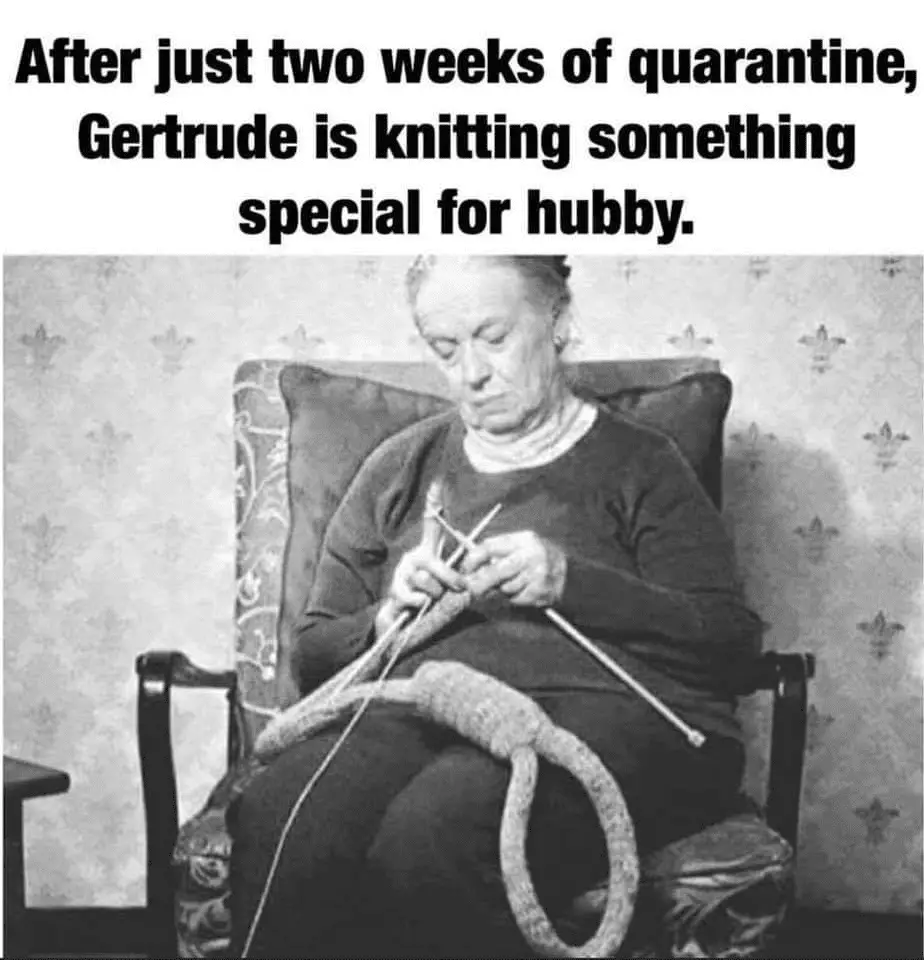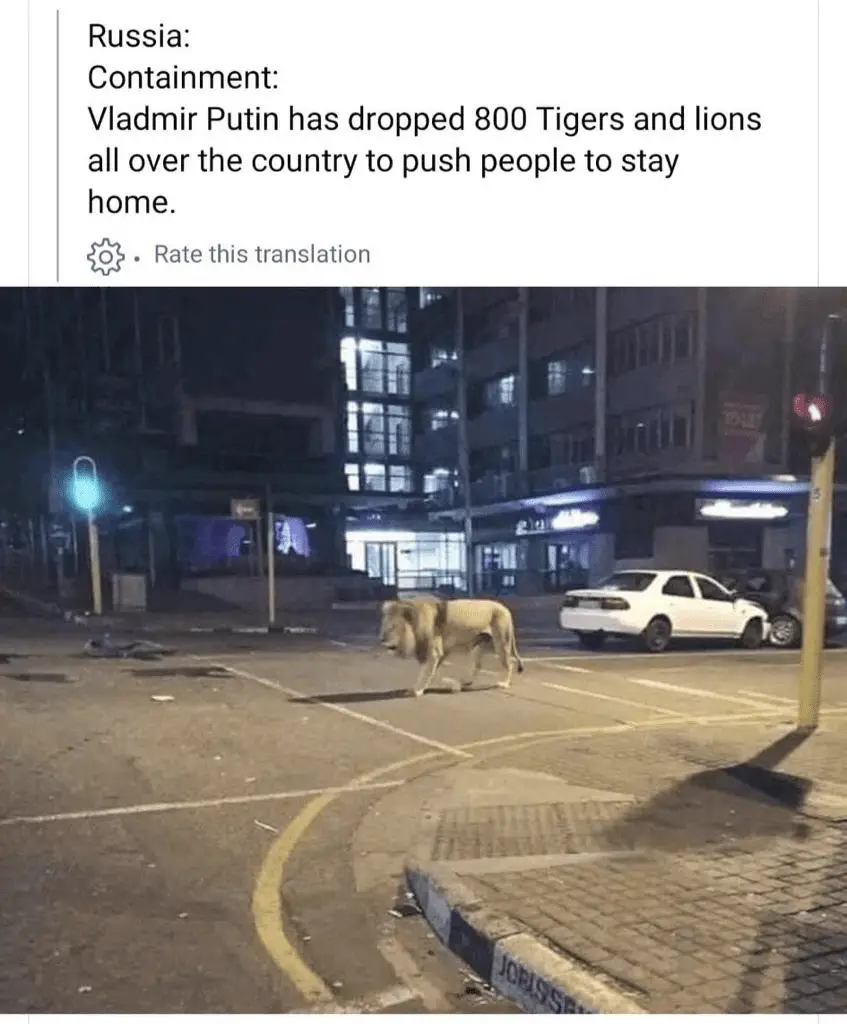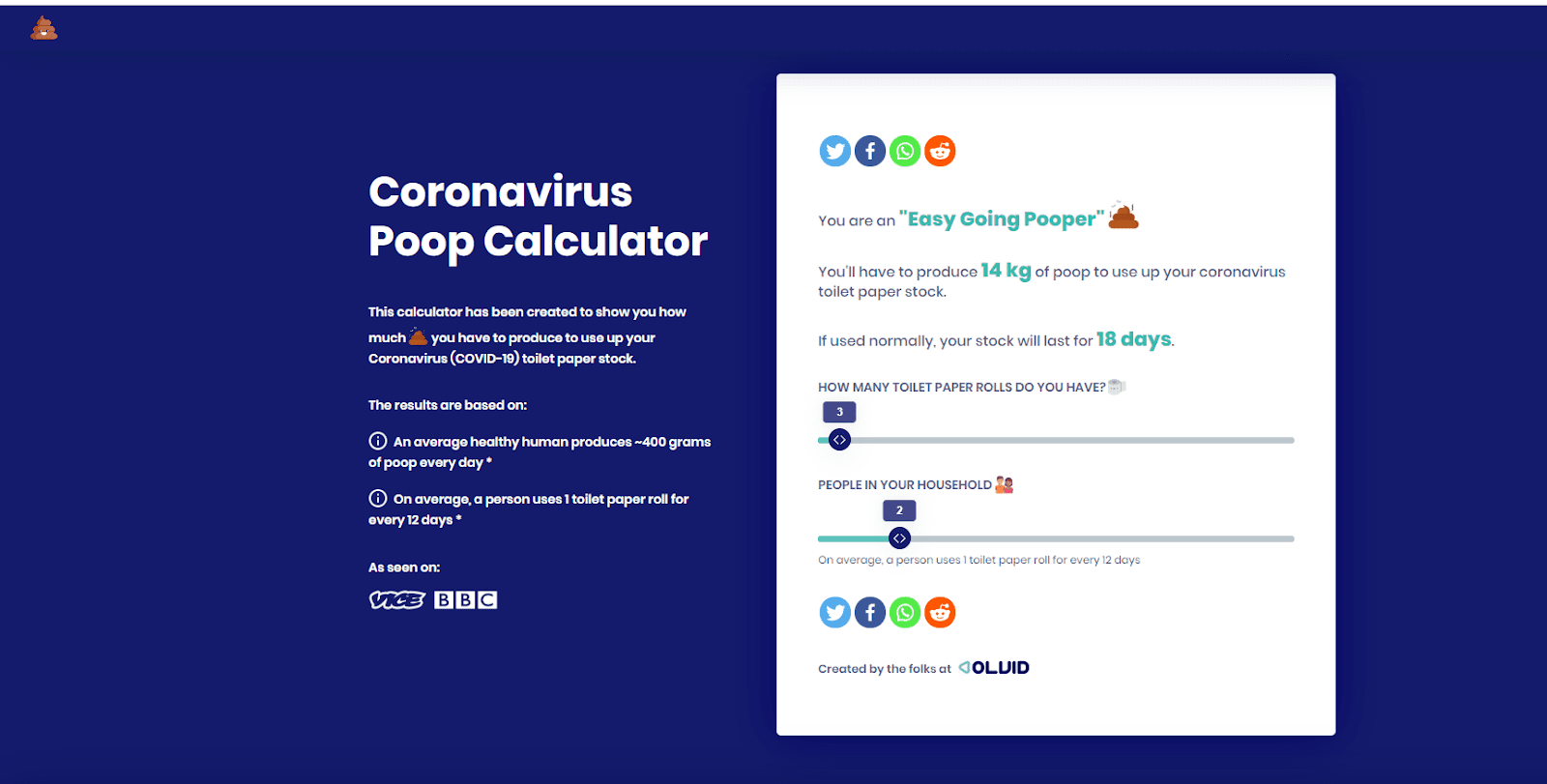 QUARANTINE: DAY 137 🤣🤣🤣 pic.twitter.com/Hif4T93h5V

— Lee Trott (@MC372) March 20, 2020
Caption this (original: "alcoholics will laugh a lot at this")

Credits: @Mardetanha#Coronavirusmemes#Coronastyle https://t.co/ifLLDQFQgY

— Coronavirus Memes (@MemesCorona) February 29, 2020
You can also find parodies on YouTube such as the one made by the singer Chris Mann in his bathroom in quarantine, singing on the The Knack melody (the original song talk about an ex-girlfriend named Sharona):
Now remember, if you get bored confined in your tiny apartment, remember that billions of people are in the same case as you so learn patience, meditate, learn a new language, watch the 10 seasons of Friends, play video games, work, do some sport at home, read, facetime your friends and family, don't hit your boyfriend or girlfriend, don't overstress by watching the news and be careful about fake news.
Would you like an article and YouTube video about the scary Coronavirus myths you should not trust? Let us know in the comments section!
Don't forget to like and share this article if you enjoyed reading it! Contact the IaM team if you have any questions about passports, visas, or migration in your dream country: the world will soon get back stronger than ever!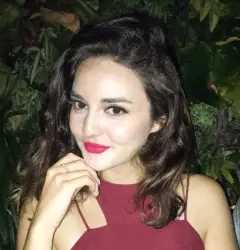 Latest posts by Rose Delacquis
(see all)