Immigrant Health Workers in the UK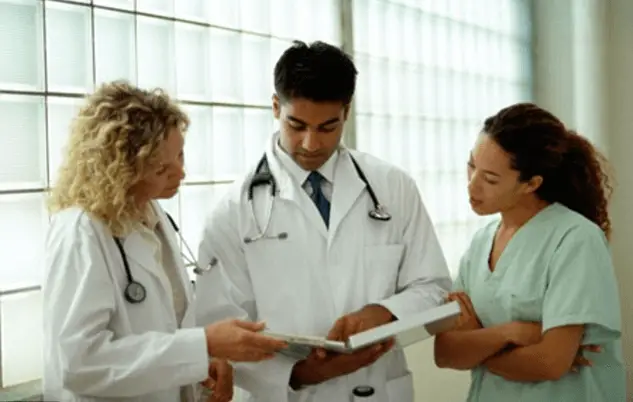 The Organisation for Economic Co-operation and Development (OECD)  has found that Britain relies more heavily on foreign health workers than any other major EU nation.
Its International Migration Outlook 2015 revealed that more than a third of NHS doctors – 35.4 per cent – were born overseas, compared with just 5 per cent in Italy, 10.7 per cent in Germany and 19.5 per cent in France.
NHS reports for 2014 show 25 per cent of doctors and 13.5 per cent of nurses are non-British.
Most of immigrant health workers were coming from India and the Philippines. The economic crisis in 2007 started to bring more health staff from Eastern, central and southern Europe, too.
Some critics blame this situation on educational institutions which do not provide enough medical graduates. However, the UK is the second-highest exporter of health workers after Germany. Around 17,000 British doctors are now working abroad, their training costing the taxpayer around £250,000 each. Also more than 50,000 British nurses now work in health care systems in the other OECD nations. Therefore critics have asked the Government to improve the working conditions and payment structures of British medics.
New immigration rules, coming into effect from April 2016, will force non-European workers to leave the UK after six years if they are not earning at least £35,000.
The good news is that those changes will not affect foreign nurses. The Government included nurses in the Tier 2 Shortage Occupation List valid from 6 April 2015 in an attempt to tackle  shortage of health workers in the UK.
We are working closely with our clients who would like to work as nurses helping them to improve their English skills, register with the NMC, find an employer and migrate to the UK. Please contact us if you are a qualified nurse with working experience in your country for a free assessment of your situation.