NEW! Student Loans for Master's Degrees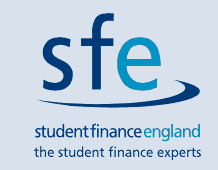 If you plan to take a postgraduate master's course from 1 August 2016, you may be able to get a Postgraduate Loan of up to £10,000 to help with course fees and living costs.  You can apply from late June 2016.
To get student loans, you must normally live in England and be under 60 at the start of the first academic year of your course. If you're an EU national and have lived in the EEA or Switzerland for at least three years before the start of your course, you are also eligible.
You won't be able to get the Postgraduate Loan if:
you're already getting student loans for an undergraduate course in the same academic year;

you already have a master's degree, or a qualification that's an equivalent or higher.
You have to be studying a taught or research postgraduate course at a university or college in the UK (including the Open University), that leads to a Master's qualification, for example:
Master of Science (MSc)

Master of Art (MA)

Master of Law (LLM)

Master of Business Administration (MBA), etc.
If you're studying a full-time course it can last for one or two years. If you're studying a part-time course it can last for up to four years. If you're studying over 2 or more academic years, you'll get up to £5,000 in your first year and the rest in your second year. Each year's amount will be paid in three instalments of 33%, 33% and 34%. The loan is paid directly to you as a contribution towards your course and living costs.
The loan isn't based on your or your family's income. Any other funding you get, such as scholarships and bursaries, won't affect your eligibility.
Repayment
You have to repay your Postgraduate Loan at the same time as any other student loans you have. You'll be charged interest from the day you get the first payment until your loan is repaid in full or cancelled.
At the moment, the interest rate on the Postgraduate Loan is 3.9%. It's reviewed in September every year and is set by adding 3% to the Retail Price Index (RPI).
The earliest you'll start repaying your Postgraduate Loan is April 2019.
You'll only start repaying when your income is over £21,000 per year (£1,750 a month or £404 a week).
You pay back 6% of your income over the minimum amount.
You must repay any undergraduate student loans you have at the same time.
You can find more information at The Student Room website.
Feel free to contact us for help with finding a suitable course and applying for a student loan.