Reporting problems with Biometric Residence Permits (BRP)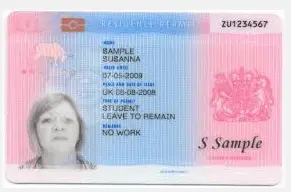 From 18 January the way in which you notify the Home Office of a problem with a biometric residence permit has changed. This includes those, who have applied from outside of the UK and:
have been unable to collect their permit within 10 working days of arriving in the United Kingdom;

need someone to either collect their BRP on their behalf or accompany them to collect their BRP – because they are have a serious illness or disability, or they are under 18 and cannot collect their permit at the same time as their parent or legal guardian collects their own permit;

have lost their permit or it has been stolen; or

identify a mistake on their permit.
Now please use the on-line service at: Biometric Residence Card (BRP) Applications, Renewals, Transfers & Problems 
The following in-boxes, previously used for reporting an issue with a BRP, were closed on 30 January 2016:
Please get in touch with us should you have any further questions.