US Immigration Update: US Green Card Bonanza & H-1B Changes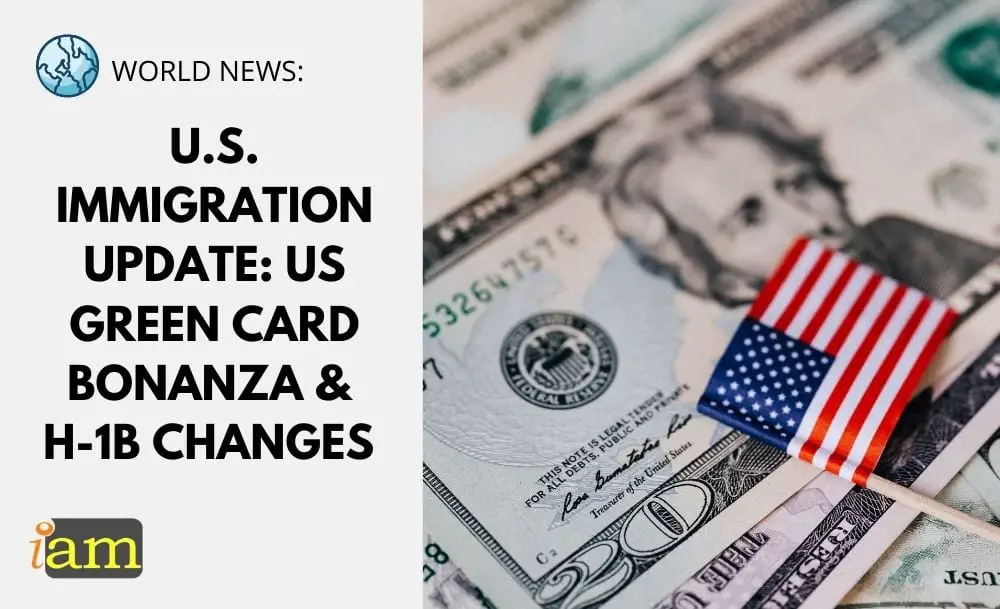 The first week of October has been busy.  There have been a number of significant developments in U.S. Immigration in the past few days.
Federal District Court Halts Implementation of Nonimmigrant Visa Ban
On 1 October 2020, Judge Jeffrey S. White issued an order stopping the Department of State (DOS) and Department of Homeland Security (DHS) from enforcing the June 22, 2020 Presidential Proclamation 10052.
That proclamation suspended entry into the US of H-1B, L-1, H-2B and certain J-1 nonimmigrants (along with their spouses and children).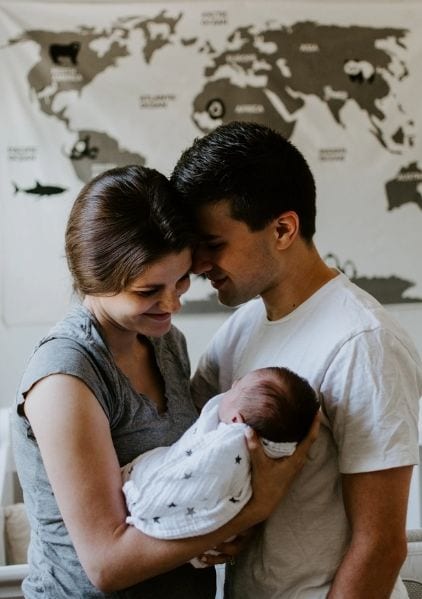 The H1B visa is an employment-based, non-immigrant visa for temporary workers. The H1B visa is for an employer unable to fill the job in the US and must first apply to take on a foreign worker.
The L1 Visa is an intracompany transfer visa that allows companies to transfer employees to the United States.
H2B Visas are intended for seasonal or temporary workers who do not work in the agriculture industry.
Whereas the Exchange Visitor (J) non-immigrant visa category is for individuals approved to participate in work-and study-based exchange visitor programs.
In the case of the National Association of Manufacturers et al., v. DHS, et al., Judge White limited the scope of the  injunction to the named plaintiffs, and their associated member organisations – the National Association of Manufacturers, the U.S. Chamber of Commerce, the National Retail Federation, TechNet, and Intrax, Inc. 
Because it is considered as challenging to implement the specific injunction, it is expected that the DOS & DHS may choose to comply with it on a broader basis as indicated in this recent announcement relating to emergency appointments for appointments in the U.S. Consulates.
It should still be noted that Presidential Proclamations suspending the entry of certain immigrants (Proclamation 10014) and the Proclamation regarding the Novel Coronavirus travel restrictions for certain individuals traveling from China, Iran, the European Schengen Area, the United Kingdom and Ireland, and Brazil are still in effect.
Federal District Court Also Blocks Enforcement of DHS Fee Rule
The same judge, in a different case, also issued an injunction, in Immigrant Legal Resource Center, et al., v. Chad F. Wolf, et al. (N.D. Cal., 3:20-cv-05883), preventing the DHS from enforcing its new fee rule, which was set to take effect on October 2, 2020.
The fees for US immigration application filings were supposed to come into force this month and would have significantly increased the filing fees for various immigration petitions and applications. It would have also extended the premium processing adjudication timeline to almost three weeks from the current 15 calendar days. The rule would have also updated the immigration petition forms for employer-sponsored H-1B, H-2A/B, L-1, O, and TN nonimmigrant visa petitions.
Due to this injunction, the DHS, through the U.S. Citizenship and Immigration Services (USCIS), have to continue to accept filings using the current editions of the forms and current filing fees.
The government is, however, expected to appeal the decision.
DOS Announces Surplus of Unused Immigrant Visas; USCIS Opens Floodgates Permitting Additional Applications for Green Cards
Because of the coronavirus pandemic, consulate closures, visa bans and reduced government operations, there has been substantial slowdowns in family-based immigrant visa processing throughout fiscal year (FY) 2020.
In light of this, the DOS has issued its October 2020 Visa Bulletin announcing a surplus of employment-based immigrant visas, totaling 261,500, for FY 2021 which commenced on October 1, 2020. Subsequently, USCIS has announced it will allow applicants to file their Adjustment of Status applications based on the "Dates for Filing" chart in the October 2020 Visa Bulletin.
This means that an estimated hundred of thousands individuals that have been waiting years to complete their green card process are now eligible to submit the last stage of the process.
President Signs Legislation Expanding Premium Processing
On September 30, 2020, the President signed H.R. 8337 – the Continuing Appropriations Act, 2021 and Other Extensions Act, which funds the government through December 11, 2020. The law includes language from the Emergency Stopgap USCIS Stabilization Act (H.R. 8089),which seeks to address USCIS budget shortfalls by giving DHS immediate authority to increase premium processing fees and expand premium processing services.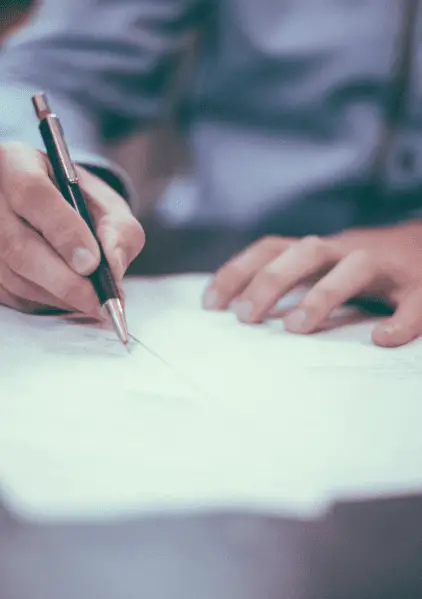 H.R. 8837 amends the Immigration and Nationality Act as follows:
Increases the current premium processing fee of $1440 to $2500, except for H-2B (temporary workers) and R (religious workers) petitions, both to be set at $1500.
Expands premium processing services to the following categories:

employment-based nonimmigrant petitions not already subject to premium processing including associated applications for dependent family members;
certain employment-based green card petitions (including EB-1 multinational executives/managers and EB-2 national interest waivers) not already subject to premium processing;
applications to change or extend nonimmigrant status;
applications for employment authorization (EADs); and
other immigration benefit requests as USCIS deems appropriate.

Permits USCIS to raise or set premium processing fees for certain categories without rulemaking provided certain benchmarks (including processing times) are met.
Requires USCIS to develop a 5-year plan to implement electronic filing procedures for all benefit requests, accept electronic payments, correspond with benefit requestors electronically, and reduce processing timeframes for all immigration and naturalization benefit requests.
USCIS is not expected to implement the above changes for several weeks.
New Rules Fundamentally Change the H-1B Visa Program
The DHS/USCIS and Department of Labor (DOL) have each been publishing rules that drastically change the H-1B specialty occupation visa category. The H-1B rule will take effect 60 days after publication while the Wage Rule will be effective immediately. These change are likely to be challenged in court
Generally the changes are as follows: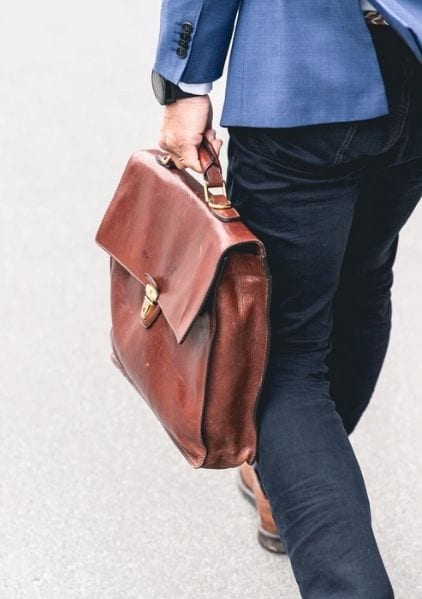 The rule's changes restrict eligibility for the program by; 
revising the definition of H-1B specialty occupation to include a requirement of a specific relationship between the required degree field(s) and the duties of the offered position.
It also restores the requirement that employers provide contracts, work orders, itineraries or similar evidence to prove employer-employee relationship when sending H-1B workers to third party worksites.
This requirement was defeated in federal court, and earlier this year DHS retracted its memo enforcing this requirement for third-party placements, but this rule restores this requirement.
It also reduces the current three-year maximum validity period to one year and increases DHS' power to determine if all parties are complying with the rules regarding the visa.
It does this by workplace inspections before, during, and after an H-1B petition is approved. Inspections can be done at an employer's headquarters, satellite locations, and work sites, including third-party worksites.
USCIS will have the authority to deny or revoke H-1B petitions if it determines the employer or third party fails or refuses to cooperate with site visits.
Employers that want to sponsor foreign nationals for nonimmigrant H-1B, H-1B1, or E-3 visas, must confirm that they will pay the migrant worker the higher of the prevailing wage or the actual wage paid to other employees with similar experience and qualifications.
For EB-2 or EB-3 classifications, employers must carry out a test on the U.S. labor market and recruit U.S. workers for the position using the prevailing wage determinations (PWD) issued by the DOL. If no willing, available, and qualified workers are found, the employer must pay the foreign national worker no less than the prevailing wage.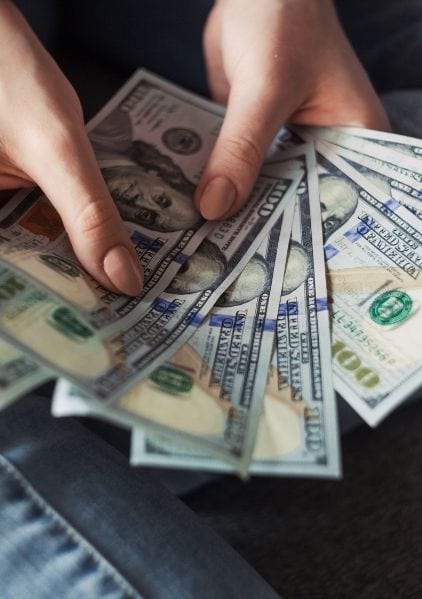 The U.S. Department of Labor (DOL) published an Interim Final Rule (IFR) that became effective immediately. The new rule applies to H-1B, H-1B1, and E-3 Visa programs. DOL explains that the rule is necessary to curb actual and potential abuses of the visa programs and cites the COVID-19 public health emergency as a rationale for implementing this rule without public comment first. There is a 30-day window to comment post publication.
DOL has amended the existing wage methodology and has increased the wage levels for beneficiaries at all Occupational Employment Statistics (OES) levels – Levels 1 through 4. The current wage percentiles are set as follows:
OES Wage Level 1 – 17th Percentile
OES Wage Level 2 – 34th Percentile
OES Wage Level 3 – 50th Percentile
OES Wage Level 4 – 67th Percentile
The new percentiles are as follows:
OES Wage Level 1 – 45th Percentile
OES Wage Level 2 – 62nd Percentile
OES Wage Level 3 – 78th Percentile
OES Wage Level 4 – 95th Percentile
This may have a dramatic impact on wage determinations. It will mean that employers will have to pay a lot more for foreign workers.
What are your thoughts on the US's travel ban and resumption of K visa applications?
If you are a person that has been particularly affected by it and have had to stay out of the US all this time, we will like to hear from you. Comment below.
IaM can help with your visa application to the United States, the UK & other countries
If you need help with a US visa, a UK Visa, or visa to Europe, including help with appointment booking obligations, IaM can help. For more information and advice on US immigration, UK immigration law and US visa applications or if you need any help or assistance please, reach out to your Visa Coordinator at IaM.