USA: Biden Supports Unmarried Partners of US Citizens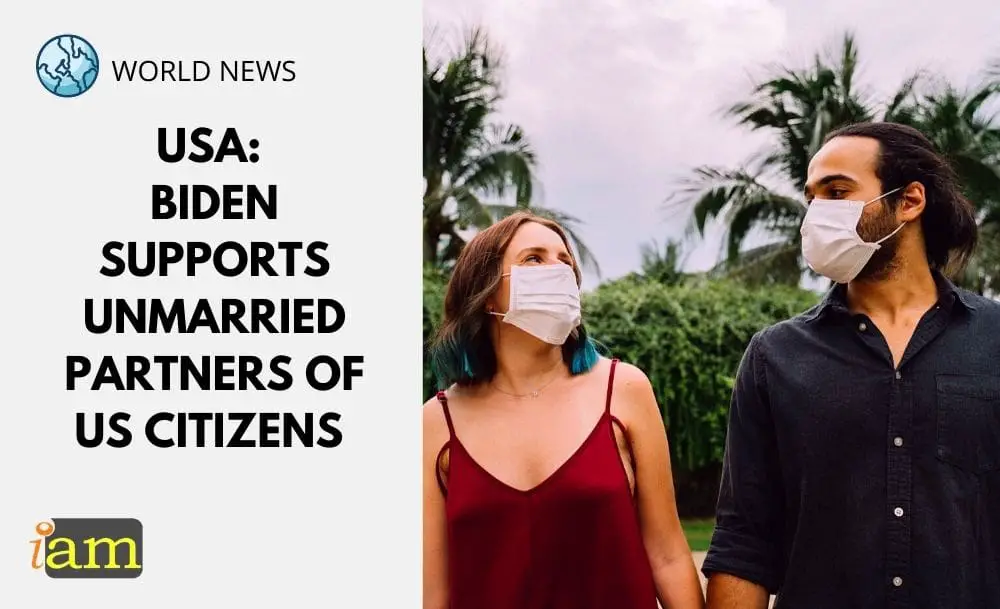 International citizens who are in a relationship with a US citizen and who have been stranded in other countries amid the Coronavirus pandemic outbreak may soon be able to reunite.
The speculations that such a decision would become a reality has been raised by the Daily Caller Senior White House Correspondent Christian Datoc, through his Twitter account on 27th January.
Datoc said that according to the White House Press Secretary Jen Psaki, Biden's administration is seeking to move forward with COVID-19 travel waiver for unmarried binational couples.
"Jen Psaki says the Biden administration is reviewing potentially moving forward with coronavirus travel waivers for non-married international couples and students but has no announcements on a timeline for a decision" Christian Datoc pointed out on his official Twitter account.
Calls to reunite couples
US Entry Requirements
As of 26th January, all travellers, including U.S. citizens and permanent residents, returning to the United States will have to test negative for COVID-19 within three days before their flights, even if the country they are flying from has low testing capacity. Airlines can accept both PCR and rapid antigen tests.
The change to the rule comes after President Joe Biden signed an executive order that made masks mandatory on public transportation and tasked several federal agencies with reviewing how best to implement a quarantine requirement for international travellers upon their arrival to the U.S.
What are your thoughts on this issue? Are you waiting to reunite with your partner? Talk to us in the comment section below.