Secretary of State for the Home Office, Priti Patel sets out post-Brexit immigration plan – including a new health and care visa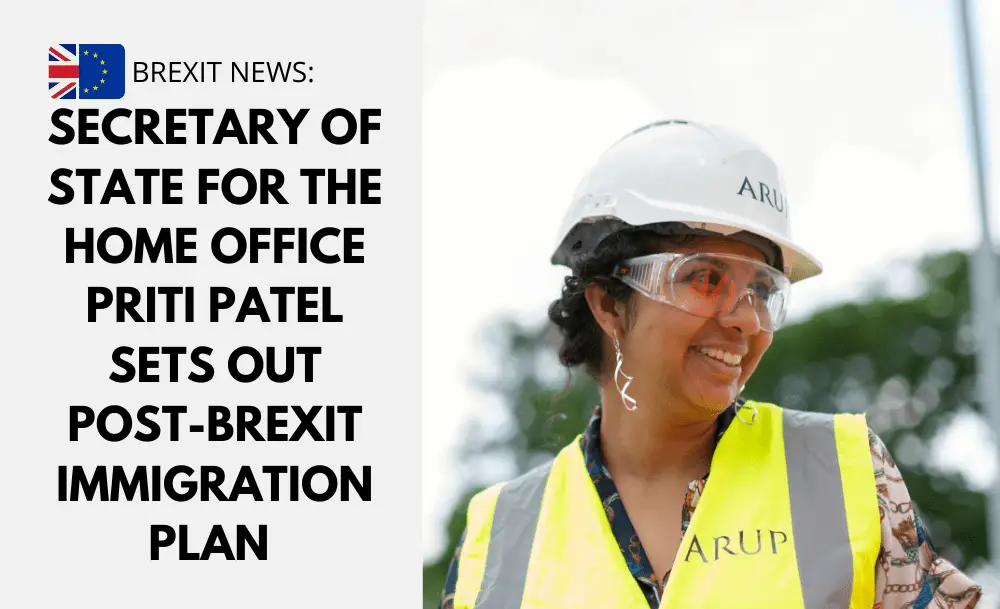 A fast-track health and care visa is being unveiled as the UK's plans for a points-based immigration system when the EU's freedom of movement ends at midnight on 31st December 2020.
Under the new UK points based immigration scheme, EU migrants are to be treated the same as those from the rest of the world.
Priti Patel has confirmed that employers would be encouraged to invest in workers from within the UK.
The new system would also allow employers to "attract the best and brightest from around the world".
New visa categories created
Ms Patel also said the visa process for students was being refined, with a new graduate route being launched next summer to "help retain the brightest and the best students to contribute to the UK post-study".
A new graduate visa will be launched in summer 2021 and will allow students who have completed a degree to stay in the UK for 2 years, rising to 3 for those who have done a PhD.
International students would be able to stay for a minimum of two years after finishing their studies, she said. 
Additionally, there will be no limit on the numbers of students allowed to enter the UK.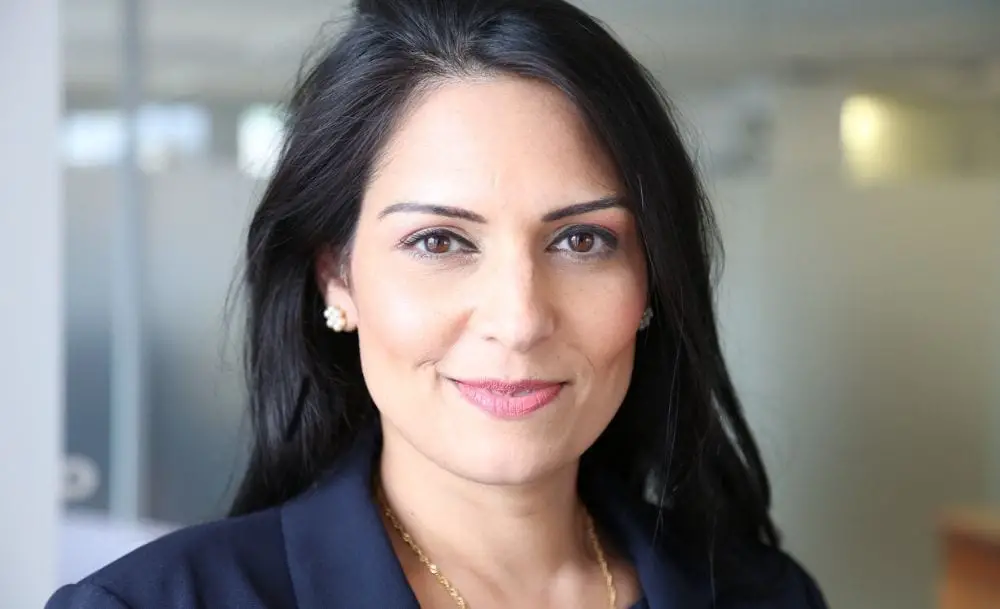 The New Health and Care Visa
A health and care visa will be created and open to workers that have a confirmed job offer in one of a series of "skilled" roles in the NHS, the care sector or for NHS service providers, such as doctors, nurses, radiographers, social workers and paramedics.
However, the GMB union, representing NHS staff, described the new rules as an "embarrassing shambles", criticising the exclusion of frontline care home workers and contractors, and pointing out that a minimum salary threshold meant many cleaners, porters and support staff would also not qualify.
And we totally agree. The healthcare sector, along with highly skilled roles requires carers and other lower skilled roles. The vast majority of vacant positions in the social care sector are not classed as skilled. Therefore, the exact people that are needed for these roles will not be eligible for the rebranded NHS and care workers fast track visa.
In short, care workers won't be able to apply for a visa dedicated to care. These roles are usually filled by people from abroad as the local UK population generally shy away from these roles. 
The government opines that this is due to low wages in the sector. But we have seen roles in these sectors that are highly paid but still cannot be filled.
Low-skilled workers would not get visas under post-Brexit immigration plans unveiled by the government.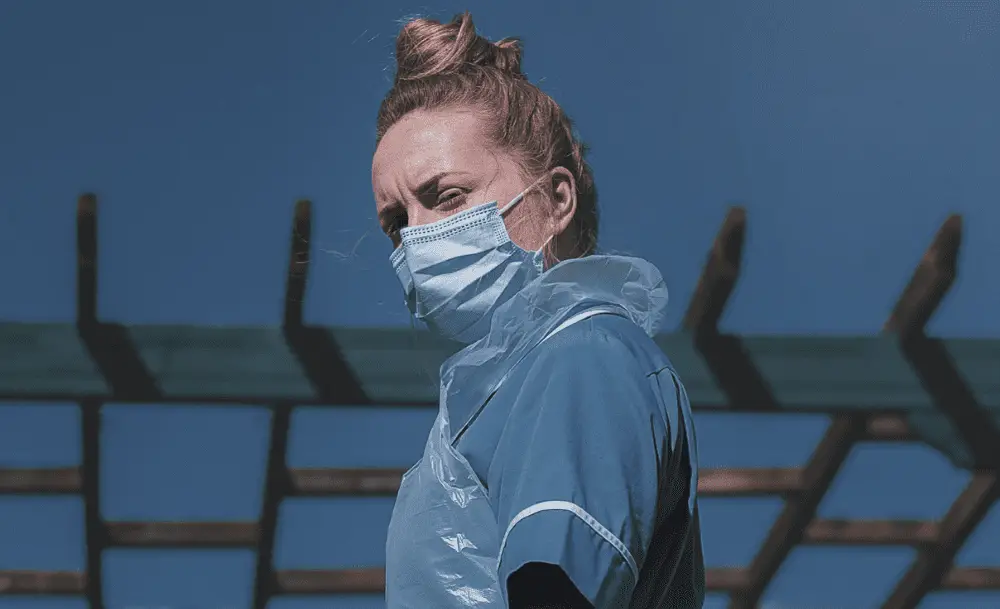 Shortage Occupations & the Standard Routes
One of the biggest takeaways is that the government is scrapping the current cap on hiring from abroad. Currently, the Home Office sets a ceiling cap for which employers are permitted to hire a limited amount of people from outside the UK. This will now be abolished.
Under the government's points based system plans, to get a work visa for the UK, you must gain 70 points.
There's a mandatory requirement that you have a job offer from the list of eligible occupations and speak English.
There is a minimum salary requirement of £20,480 but this will also vary on the type of job and levels. 
But there's no longer any need to prove that the job could not have been offered to someone already living in the country through what is called the Resident Labour Market Test (RLMT).  
The Home Secretary believes "as a result of suspension of the cap and removal of RLMT, the time savings for employers will be initially reduced by up to eight weeks" 
"We intend to further reduce this through additional enhancements to the system beyond January 2021." 
Other Points are awarded for meeting criteria such as holding a PhD relevant to the job, or earning more than a "general salary threshold" of £25,600.
Those with job offers in "shortage occupations" such as nursing and civil engineering would also be able to earn extra points.
In a written ministerial statement to the House of Commons, Ms Patel said: "At a time where an increased number of people across the UK are looking for work, the new points-based system will encourage employers to invest in the domestic UK workforce, rather than simply relying on labour from abroad.
"But we are also making necessary changes, so it is simpler for employers to attract the best and brightest from around the world to come to the UK to complement the skills we already have."
Some of the changes are a welcome. They provide ways for employers and workers to enter the UK. But this may not change how businesses that are currently registered to sponsor workers. It offers a little more flexibility but in the short-term, will not change how businesses are hiring.
The changes to students represent the biggest changes with education institutions able to take in more international students and encouraging more international students by saying that such students will have a right to work and an easier route to employment in the UK.
Over the coming weeks, we shall be diving more into the new UK points based system and how it will affect you.