Statement of Changes in Immigration Rules HC535, November 2015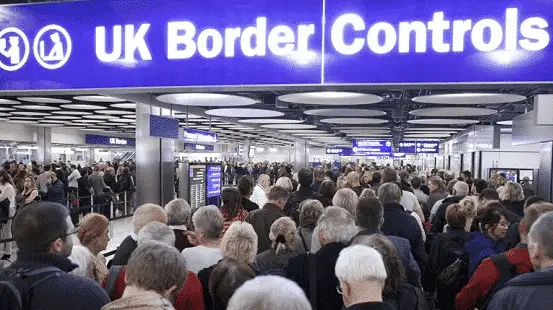 Statement of Changes to the Immigration Rules: HC535 brings major changes to the Immigration Rules affecting refugees, Tiers 1, 2 and 5, EEA nationals sponsoring family members, visitors, applications for Administrative Review and knowledge of language and Life in the UK tests.
Refugees
Refugee status might be turned into a temporary form of protection by breaking the automatic link between recognition as a refugee and the grant of settlement.
This is consistent with the UK's minimum international obligations: the Refugee Convention itself provides for potential return of refugees once it is safe to do so. However, the change would break the British tradition of offering a permanent home to those who have had to flee their own.
Before 1999 a refugee would be granted a year of leave and then qualify for settlement. In 1999, to promote refugee integration, the Labour Government moved to granting refugees settlement immediately. Labour reversed that decision in 2005; refugees were then granted five years of leave after which they qualified for settlement unless there were public good reasons for their removal or a Ministerial Declaration was made that their country of origin was now safe. No such declaration was ever made.
Changes to the policy on refugee leave and cessation currently refer to Ministerial Declaration policy but may be reissued later.
Refugee leave and status distinguished
Until now, the word "asylum" was used in the Immigration Rules to describe both the legal status of a refugee and a refugee's grant of leave to remain. A distinction is now drawn between these concepts, with the insertion of new definitions into paragraph 6 of the Immigration Rules:
"refugee status" is the recognition by the UK, following consideration of an application for asylum, that a person meets the criteria in paragraph 334.
The reasons for this clarification might be linked to a greater use of cessation and revocation powers. This is certainly implied by the Explanatory Notes:
We have added definitions of 'Refugee Status' and 'Refugee Leave' to clarify the distinction between 'status' and 'leave'. This makes clear the action we are taking and the implications for individuals. It also clarifies the action we take when refugee status is revoked but we cannot remove the individual because doing so would breach our obligations under the ECHR.
Exclusion from refugee status
As well as rewriting the cessation parts of the Rules, the exclusion parts of the rules are also amended. At the moment the rules reflect the text and language of the Refugee Convention; they are being amended to reflect the EU Qualification Directive instead.
At the moment UK law says that a person can only be excluded from refugee status if he or she has some individual responsibility for acts that fall within the exclusion clauses of the Convention at Article 1F: see the Supreme Court decision in R (JS (Sri Lanka)) v Secretary of State for the Home Department [2011] 1 AC 184.
Under the new rules, a new paragraph 339AA says:
As regards the application of Article 1F of the Refugee Convention, this paragraph also applies where the Secretary of State is satisfied that the person has instigated or otherwise participated in the crimes or acts mentioned therein.
This certainly appears wider than the current UK position and, as the Home Office recognise in the Explanatory Notes, this "may lead to some tension" between the Qualification Directive derived provisions and the Refugee Convention itself.
Asylum claims by EU citizens
New provision is introduced into the rules to exclude as inadmissible asylum claims by EU citizens. Certain exceptions are provided for, including where a Member State has derogated from the ECHR or where the Article 7(1) of the Treaty on European Union procedure has been invoked against a Member State who is considered to have breached the values of the EU.
Tier 1 Entrepreneurs and Graduate Entrepreneurs
A number of changes to the evidential requirements are introduced, including a new provision whereby past investments can be considered as part of the "genuine entrepreneur" test. There is also some slight liberalisation of some of the requirements.
Graduate entrepreneurs will however have to get some additional information in their endorsement letters: confirmation that the applicant has a genuine and credible business idea and that they will spend the majority of their time developing business ventures.
Tier 1 Investor
Minor changes here and no sign yet of any tightening of the rules following the allegation by Transparency International that the route has been used for massive scale money laundering. The rules are amended to provide that where property is used as evidence for balance of funds, it can only be jointly owned with the spouse or partner of applicant, and that investment by way of share or loan capital in investment syndicate companies is not acceptable.
Tier 1 (Exceptional Talent)
The seldom used Tier 1 (Exceptional Talent) route is being reformed, supposedly to make it more user friendly and fit for purpose. More information can be found here. Four new qualifying criteria have been added for Tech City UK visas
for rapid scaling of tech start ups

for individuals who show "exceptional promise"

fast-track applications for digital businesses in the seven cities under the Tech North remit (Hull, Leeds, Liverpool, Manchester, Newcastle, Sheffield and Sunderland)

recruitment of teams of up to five members at any one time.
Tier 2
Additions are made to the Shortage Occupation List: nurses and four jobs in the digital technology sector (product manager, data scientist, senior developer and cyber security specialist).
The salary threshold for settlement applications by Tier 2 workers is increased to £35,000 from 6 April 2016. Shared parental leave is added to the provisions on maternity, paternity and adoption leave. Post dating of entry clearance is introduced to make life easier for initial Tier 2 applicants.
Tier 5
A few changes are also introduced for Tier 5, including an increase in the allocations for Australia (20%) and New Zealand (9%), which is said to reflect the higher number of British participants under those countries' reciprocal schemes in 2014 than in the previous year.
EEA nationals and applications under the Immigration Rules
Where an EEA national wants to sponsor a family member under the Immigration Rules or apply for British Citizenship, he or she will have to apply for a Permanent Residence card as proof of being settled. This matches with a recent change to the requirements for an application for naturalisation as a British citizen.
Administrative Review
A new type of case working error that can be reviewed is added:
Where the original decision maker's decision not to request specified documents under paragraph 245AA of these Rules was incorrect
This is no doubt in response to Mandalia in the Supreme Court; it does not help the many migrants who were wrongly refused prior to Mandalia, though.
Knowledge of Language and Life tests
All language and Life in the UK tests will have to be Secure English Language Tests with providers listed in Appendix O.
Visitors
The visitor rules are relaxed slightly so that visitors are permitted to undertake a maximum of 30 days study and 30 days volunteering provided that the main purpose of their visit to the UK is another visitor permitted activity – for instance a holiday or business meetings.