US Travel: A National No-Fly List for Unruly Passengers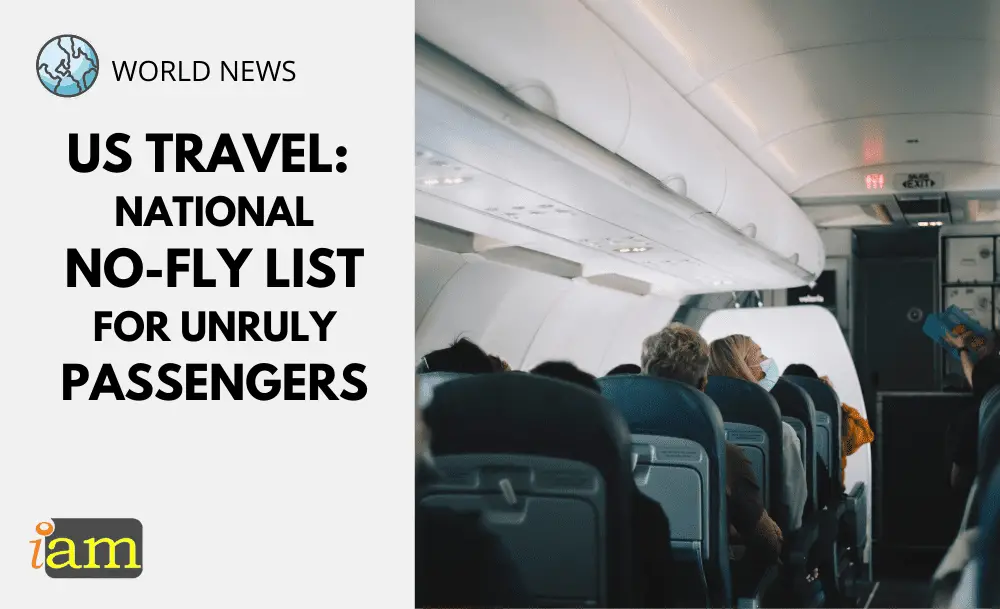 The United States has seen a spike in unruly passenger incidents since 2020.
The number of disorderly passengers on commercial aeroplanes has skyrocketed during the pandemic. It has been largely attributed to the stresses brought on by COVID-19 and new masking rules in airports and on planes.
The Federal Aviation Administration fielded around 6000 reports of unruly passengers last year, 4,290 of which were related to masking.
Delta's Request to Create A No-Fly List
Delta Air Lines CEO Ed Bastian has written a letter to US Attorney General Merrick Garland, asking the nation's chief law enforcement officer for help from the Department of Justice to create a 'no-fly' list for unruly passengers.
Bastian said a domestic no-fly list should be established for anyone convicted of a crime related to a disruptive confrontation.
Despite the Federal Aviation Administration (FAA) instituting a zero-tolerance policy for in-flight altercations, including fines of up to $52,000, Bastian said a no-fly list would take away a citizen's ability to travel on any commercial airline and it would be a stronger deterrent.
Bastian and his fellow CEOs certainly have seen enough to warrant making such an inquiry. According to reports, Delta alone has put almost 2,000 passengers on its own no-fly list with almost all of the incidents involving face masks, which are federally mandated on flights, The airline has reported 1,000 names to the Transportation Security Administration.
Delta previously called for a national unruly passenger no-fly list in September but it was never adopted.
What are your thoughts on this issue? Talk to us in the comment section below. Or if you need more advice on the above, contact us for further travel & immigration advice.
Check out the deals we have found below and tell us your travel plans.
Check out the offers and discounts from:
And because of the pandemic, don't forget to get your travel insurance, which will cover you for flight disruptions and pandemic related matters.
IaM can help with your visa application to Europe, the United States, the UK & other countries
If you need help with a US visa, a UK Visa, or a visa to Europe, including help with appointment booking obligations, IaM can help. For more information and advice on US immigration, UK immigration law and US visa applications or if you need any help or assistance please, reach out to your Visa Coordinator at IaM.
Some of our posts include affiliate links. If you choose to purchase any of these products, we might get a small commission. For more information, check out our TOS.