Application Online for Premium Service Centre Is Changing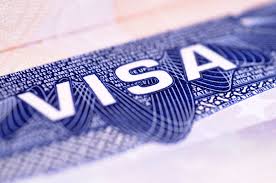 As part of customer service improvements, the UKVI have introduced a new online application method for customers who wish to book Premium Service appointments.
On 28 January 2016 the new Online Application Service was launched on www.gov.uk for Premium Service Centre appointments. From this date you can no longer book a new standalone appointment using the old UKVI Apply Online facility.
However up until noon on Friday 26 February you can still log in to the old UKVI Apply Online facility and manage any appointments which have been started on it.
If you are part way through booking a Premium Service Centre appointment on the old UKVI Apply Online system, and have paid the appropriate Immigration Health Surcharge we strongly encourage you complete the booking process as soon as possible, and no later than noon on Friday 26 February 2016.
After this date you will no longer be able to access the old UKVI Apply Online system to complete your appointment booking and you will need to complete a new booking on the Online Application Service and where you may be required to pay health surcharge again.  
Unfortunately, it is not possible to transfer any existing health surcharge payment to a new appointment booking, therefore you will need to obtain a refund of any health surcharge paid as part of your partially completed UKVI Apply Online booking.
Refund requests should be sent to [email protected]. Please include your name, date of birth, nationality, passport number and health surcharge reference number. Refunds are usually processed within 90 days.
There are currently 7 Premium Service Centres operating in the UK:
Belfast

Cardiff

Croydon

Glasgow

Liverpool

Sheffield

Solihull
You must pay £500 to apply at a premium service centre, in addition to the standard application fee and the health surcharge (if applicable). You won't get a refund of the fee if you haven't paid the correct amount of healthcare surcharge before your appointment.
IAM team will help you to apply online for a Premium Service Centre quickly and efficiently. For further information about the Premium Service, please visit the Visas and Immigration section on www.gov.uk.