Best Cities to Live in the UK as a Student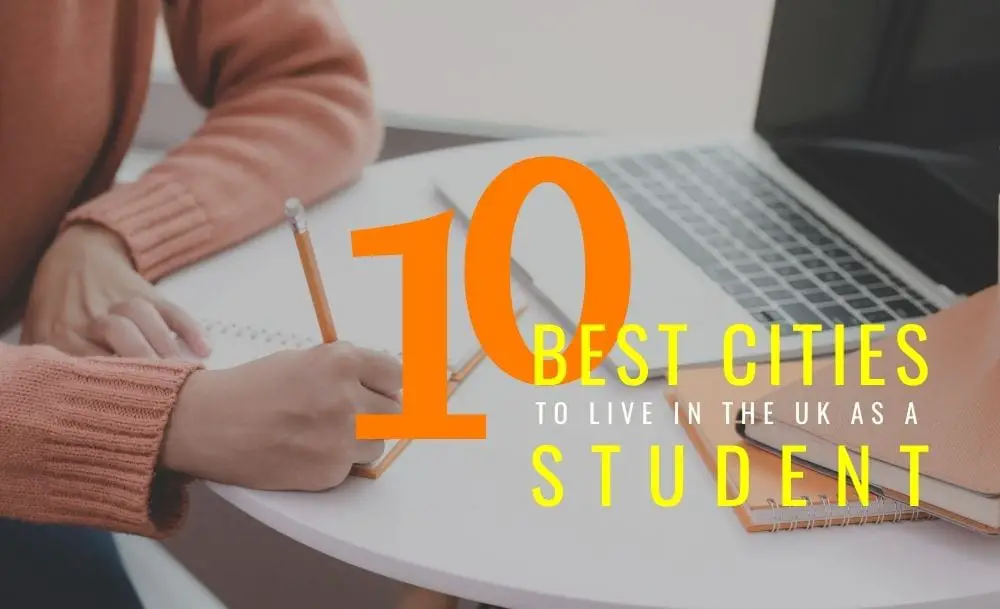 With over 150 top-ranking universities, the United Kingdom is one of the best places in the world to study. There's a seemingly endless number of places in the UK to choose from, which makes picking the best city to live in extremely difficult.
There are many factors to consider when deciding where to live and study. The cost of living, the quality of the university, and the variety of entertainment and nightlife should all contribute to your decision.
COVID-19 has greatly impacted the way universities in the UK operate. The UK Government has released a four-tier system to handle potential outbreaks. Cases have been found in multiple UK universities and this system will guide how universities will handle student isolation, contact tracing, and online classes.
Last year, the top universities in the UK outlined their coronavirus plans to protect their students while resuming education. Even though the UK has gone into lockdown until at least mid-February, it's never too early to start planning for your future. and we're here to help you make that decision a little bit easier.
We've done the heavy lifting and put together this list with the top ten best cities to live in the UK as a student. From the bustling metropolitan capitals to the laid-back university towns, you're guaranteed to find your new home in one of these spectacular UK cities.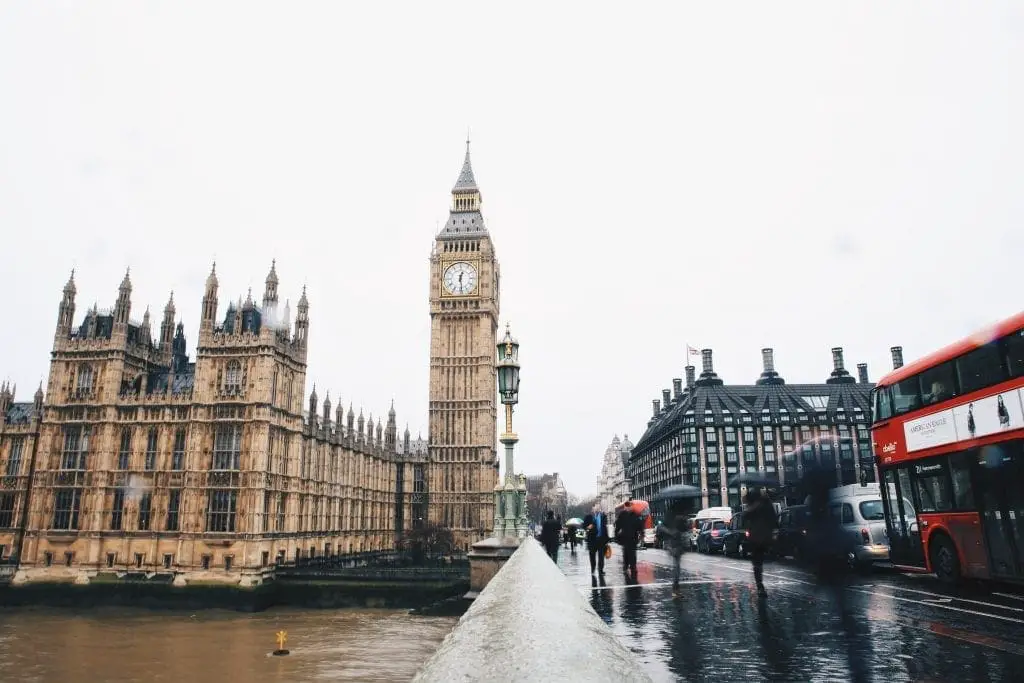 1. London
With world-class universities, easy-to-use transportation, and unbeatable culture, England's bustling capital is one of the best cities to live in the UK as a student. London is home to over 40 higher education universities, many of which claim the top spots on the Times Higher Education World University Rankings.
In addition, five universities are members of the Russell Group, a prestigious association of 24 public research universities. Imperial College London, King's College London, and Queen Mary University are a few big names that make London one of the best places to study.
In addition to the plethora of educational institutions, you will also have access to libraries, research centers, and thousands of local businesses to help further your studies and career path. Not to mention, London is one of the most powerful cities in the world, providing excellent networking and business opportunities in almost every field of study.
When living in London, you'll also have a world of culture and entertainment at your fingertips. There's always something happening at every hour of the day, and the sheer number of museums, sporting events, restaurants, and nightclubs guarantees you'll never get bored.
However, one of the biggest downsides to London is the cost of living. While many consider London to be one of the most expensive cities on the planet, it's still possible for students to thrive on a smaller budget. Living in a shared flat, cooking instead of dining out, and taking advantage of student discounts are just a few ways to save big while living in London.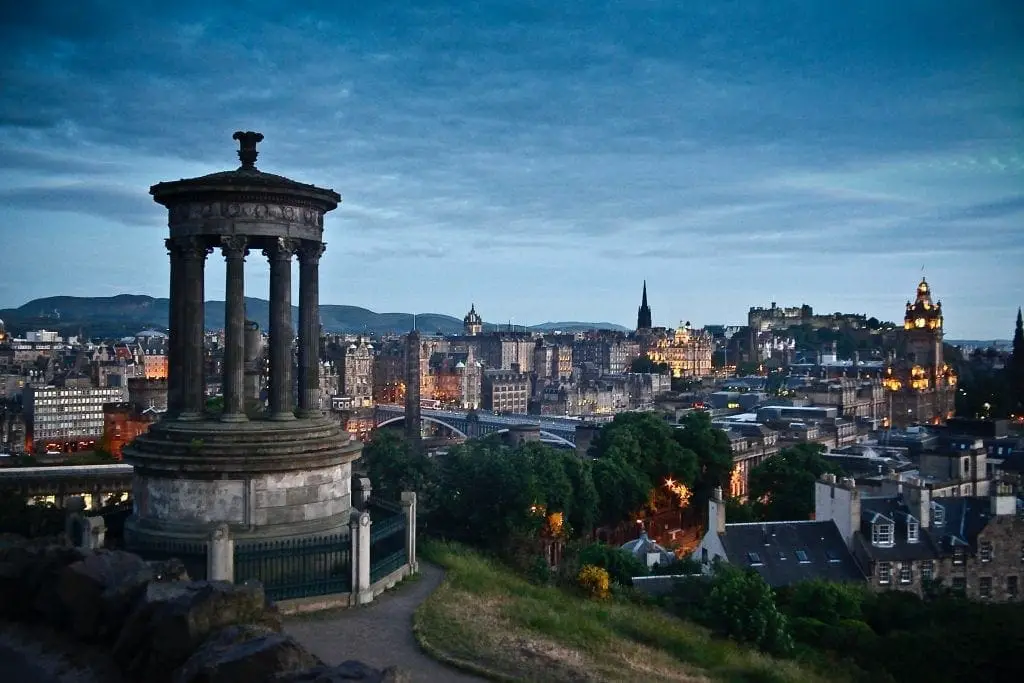 2. Edinburgh
If you're looking for a balanced mix of city life and nature, then look no further than Edinburgh. As Scotland's capital, Edinburgh is the epicenter for metropolitan life and provides plenty of opportunities for internships and networking events.
Besides being one of Scotland's biggest cities, Edinburgh also consistently ranks #1 for being the UK's greenest city, thanks to the low pollution levels and abundance of parks and green spaces. The contrasting Old and New Towns of Edinburgh are also designated UNESCO World Heritage Sites, giving you endless amounts of sights to explore right outside your doorstep. And you can always hit up the Edinburgh Festival Fringe, the largest comedy festival on the planet.
When it comes to academics, Edinburgh is also one of the best cities to live in the UK as a student. Besides being home to the world-renowned University of Edinburgh, Edinburgh has Heriot-Watt University, Edinburgh Napier University, and the University of St. Andrews.
When it comes to living costs, Edinburgh can be affordable. Compared to other capital cities, rent, accommodation, and food are relatively cheaper. You can still live in the city center, indulge in delicious foods, and explore the historic castles without breaking the bank!
Related articles: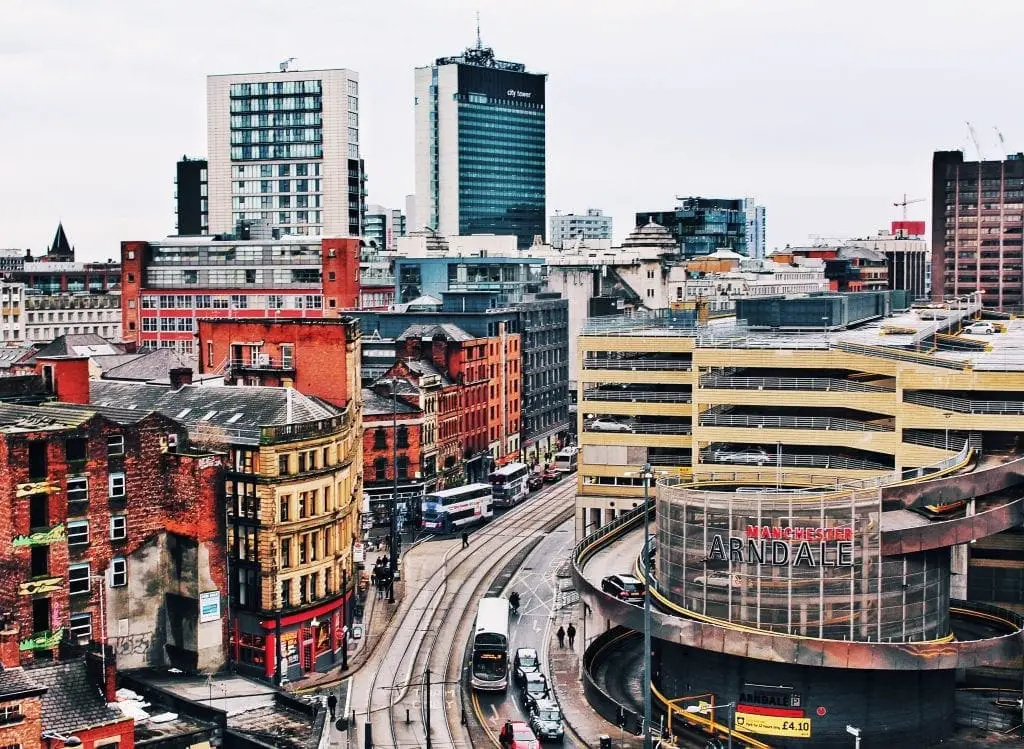 3. Manchester
Studying in Manchester gives you the opportunity to have an authentic university experience. With almost 100,000 students living in Manchester, this student-orientated city is filled with working cafes, budget-friendly restaurants, and some of the most vibrant entertainment venues in the UK (Oasis, the Smiths, and Joy Division are just a few bands to hail from this music-loving city).
As you walk through the streets, you'll see why Manchester is also considered one of the most creative cities in the UK. In addition to the multitudes of live music venues, Manchester is also dotted with art galleries, museums, theaters, and comedy clubs.
If you're into sports, then Manchester also has you covered. The city is home to not one, but two football clubs: Manchester United and Manchester City. Don't forget to check with your campus union building – most schools offer discounted tickets to football games, museums, and other events to current students.
One of the best things about Manchester being a student city is the reasonable cost of living. As one of the best cities to live in the UK as a student, you can easily find accommodation on or near your campus for a fraction of the cost you'd be paying in other English cities. You can live in one of the newer, more modern apartments for roughly £750 per month, or you can opt for a more affordable apartment in the student-centric neighbourhoods of Rusholme or Fallowfield, making Manchester one of the best UK city to study.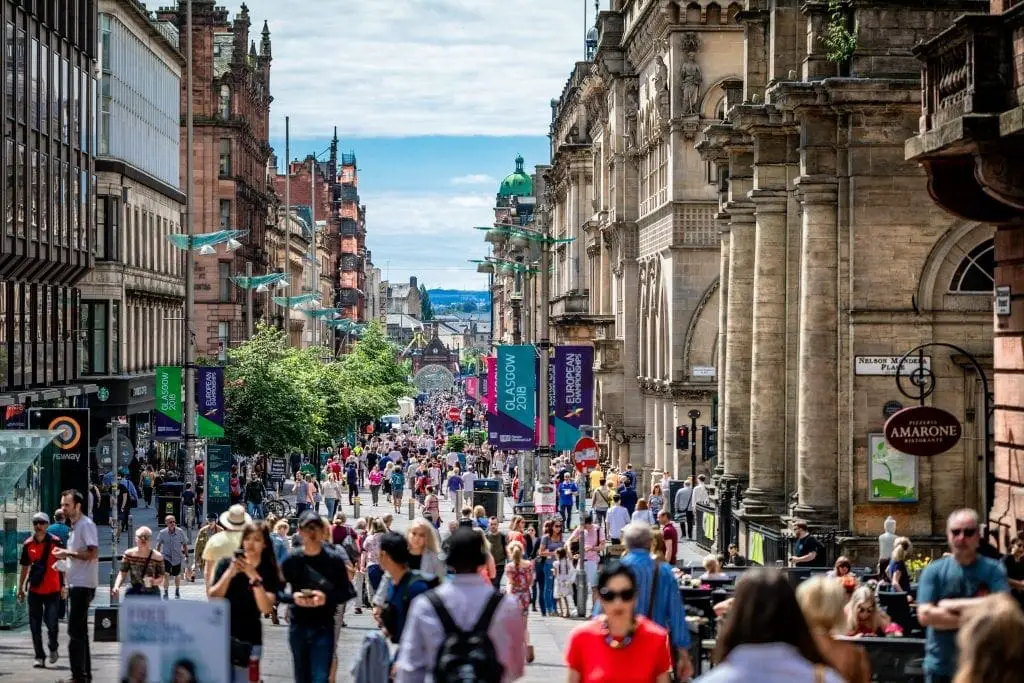 4. Glasgow
Glasgow is quickly becoming one of the best cities to live in the UK as a student. Between the high-ranking reputable universities to the student-friendly costs of living, Glasgow is the ideal destination to spend a few years studying.
The University of Glasgow and the University of Strathclyde are two of the UK's top research universities. Catering to both local and international students, Glasgow's outstanding universities will easily open the door to various endeavors for your future career. The majority of Glasgow's universities are located within a 4-mile radius of each other, which means you'll always be surrounded by like-minded peers and fellow students.
And once you're done with classes for the day, you can hit up one of the city's top attractions. Explore centuries of history at the Glasgow Cathedral, sample home-brewed scotch at the Clydeside Distillery, or dance the night away at the infamous Sub Club. Or, you can discover the different works of Glasgow native Charles Rene Macintosh, one of the world's greatest architects. The Glasgow School of Art (which burned down twice in the last ten years) is one of his most recognizable works.
If you want to be at the center of the student world, then consider renting an apartment in the west end. Not only will you be in close proximity to your university, but you'll also be surrounded by buzzing nightlife, boutique shops, and beautiful architecture. When it comes to a real university experience, you can't go wrong with Glasgow!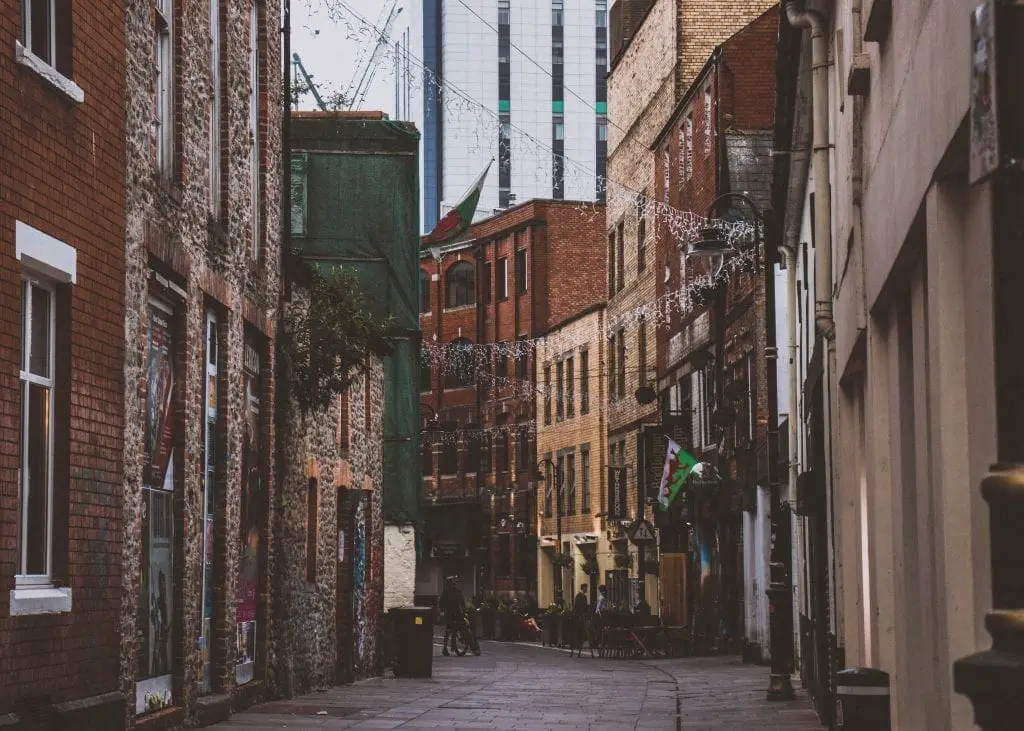 5. Cardiff
Are you interested in spending a few years in the beautiful country of Wales? If so, then consider Cardiff, which many consider to be one of the best cities to live in the UK as a student. Cardiff is home to three different universities, including the world-renown University of Cardiff, all of which are located right in the heart of the city.
Students represent roughly 11% of the entire population of Cardiff, many of whom are studying internationally. The University of Cardiff alone has students from over 180 countries living near campus.
Although Cardiff is an excellent choice for those wanting to live in a bustling capital city, it's close proximity to the Welsh countryside also makes it a desirable place to study. A short one hour drive north of the city takes you to Brecon Beacons Nation Park, an outdoor wonderland full of waterfalls, rolling hills, and grasslands. Not to mention, you'll also be living right on the coast of Cardiff Bay, where you can spend the afternoon cycling along the marina or exploring the open waters by boat.
In addition to the plethora of available activities, Cardiff is also an affordable place for students to live, with rent costing half as much as you you pay in London. For this reason, it was named the most affordable city in the UK by the Natwest Student Living Index in 2019. In addition, there are dozens of affordable festivals that take place throughout the year, including the Tafwyl and Inside Out Utopia Festival.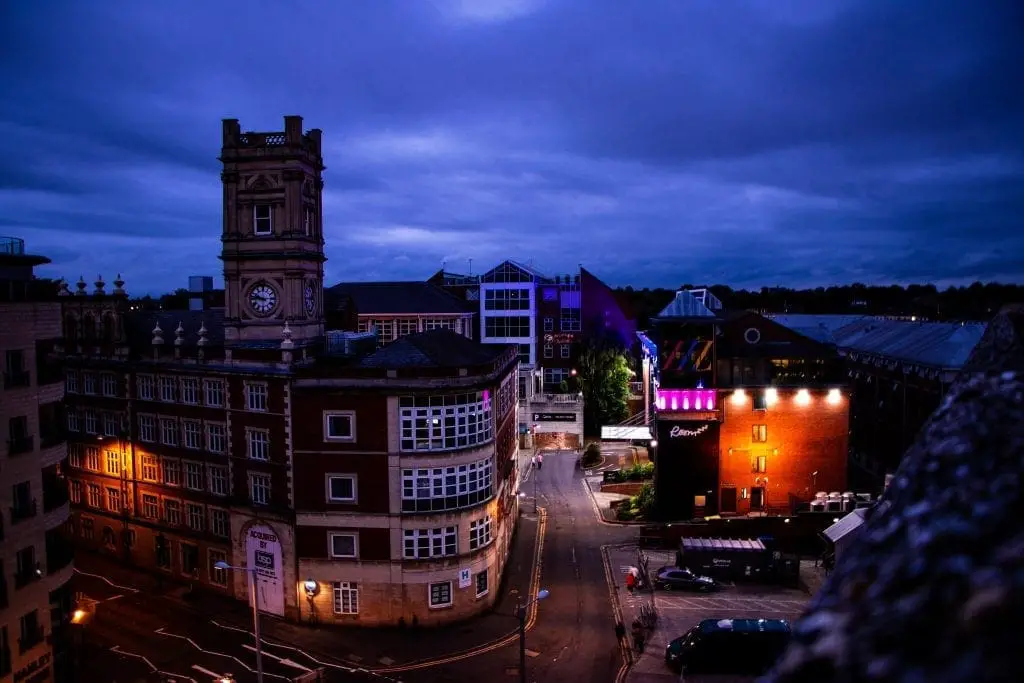 6. Nottingham
If you're thinking about studying abroad in the UK, then Nottingham might be the perfect choice for your international studies. The two main universities (the University of Nottingham and Nottingham Trent) have a large international student population and strong ties with multiple universities around the globe. With over 60,000 students living in Nottingham, you'll never be more than a stone's throw away from another one of your fellow academics.
Due to the big student population, Nottingham is also known for its vibrant culture. Whether you're sipping a cocktail in a speakeasy or exploring Sherwood Forest (the legendary stomping ground of Robin Hood), there's no shortage of fun things to do during your stay. On top of that, the nightclub and bar scene is also worth noting, especially if you're into live music and concerts.
If you need some fresh air, you can always hop out of the city to enjoy Nottingham's natural surroundings. Sherwood Forest and river Trent are just two local favorites for students living and studying in Nottingham.
And when it comes to cost, it doesn't get much cheaper than Nottingham. This student town is one of the most affordable places for students to live and study in the UK. A delicious lunch can cost under £5, while a pint of beer will only set you back £2.25. To burn off all those calories, you can also join a gym for the low cost of £10.50 per month.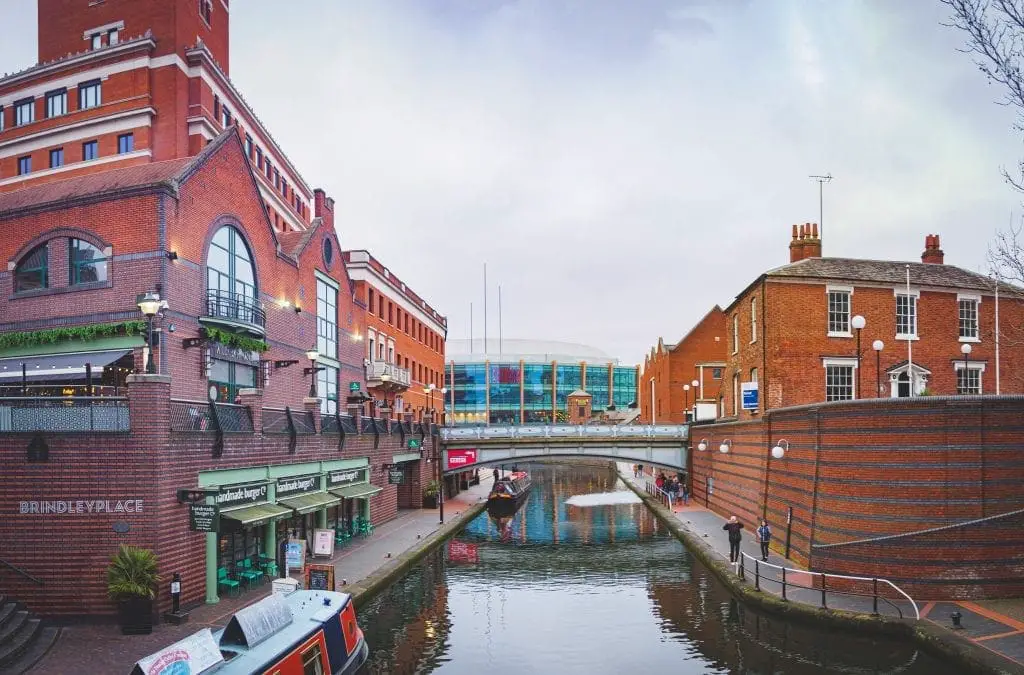 7. Birmingham: best UK city to study
If you're looking for a big city with bustling culture and top-notch universities, then consider studying in Birmingham. This multicultural city of 65,000 students is one of the most diverse in the entire UK, with over 20% of residents coming from overseas.
With so many different cultures converging in one place, Birmingham hosts unique cultural events like German Christmas markets, Caribbean food festivals, and even the largest Eid celebration in the UK. The local food scene also represents the city's multicultural heritage. Even if you don't dine at one of the five Michelin star restaurants, you can still grab a mouthwatering meal at one of the hundreds of budget-friendly options around the city.
As the UK's second-largest city, you'll have all the best resources, networking opportunities, and entertainment options that come with living in a big city. If you need a break from the chaotic pressure of city life, you can also escape to one of the many parks and gardens in Birmingham. Local favorites include Winterbourne Gardens and Sutton Park Nature Reserve, both of which are located close to the city center.
Birmingham is also home to five high-ranking universities, including Birmingham University, Birmingham City University, and Aston University. Due to the outstanding universities, diverse culture, and thriving entertainment scene, Birmingham is easily one of the best cities to live in the UK as a student.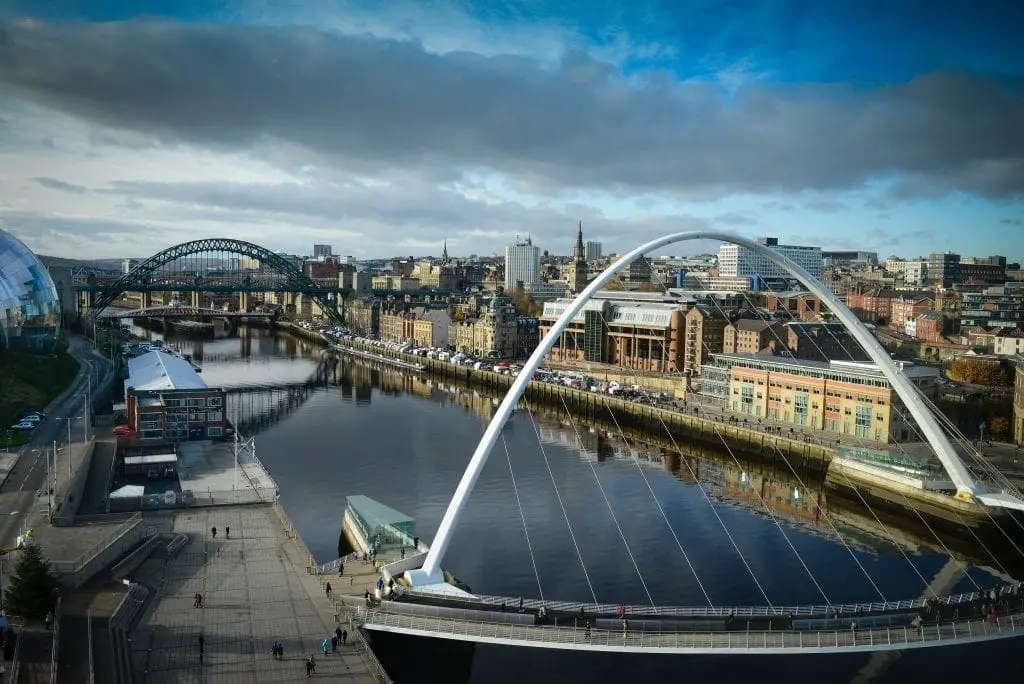 8. Newcastle
As one of the fastest-growing university towns in the UK, Newcastle should be at the top of your list for best cities to live in the UK as a student. Both Newcastle University and Northumbria University are two of the top schools in the area for undergraduate, graduate, and vocational programs. This means you'll find thousands of students living in the city, as well as a variety of cheap restaurants and affordable places to live.
One of the best parts about living in Newcastle is the small-city feel. With a population of just over 250,000 residents, Newcastle is one of the smallest big cities in the UK. You'll be able to enjoy the best parts of city life (international businesses, amazing nightlife, diverse culture) without sacrificing that local small-town vibe.
Cost-wise, Newcastle is also one of the most affordable cities for students. Private rooms and apartments are relatively cheap, but to make your dollar stretch even further, you can also choose to live in one of the many shared accommodation options in the city. On top of that, meals, entertainment, and transportation are considerably cheaper than other places in the UK, perfect for those on a strict monthly budget.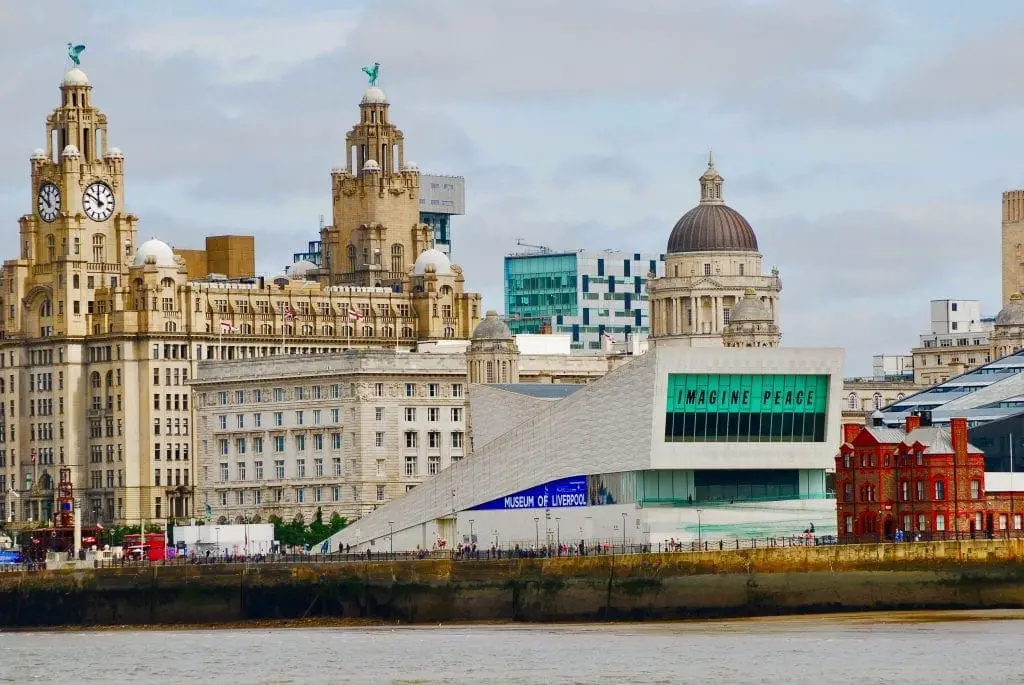 9. Liverpool
When you think of living in Liverpool, you probably imagine a city filled with football supporters and Beatles fans. However, Liverpool is more than just a city with outstanding cultural heritage– it also happens to be a wonderful place to live and study. The people here are some of the friendliest on the planet, and many of them go out of their way to help give recommendations or directions.
Home to two major universities and even more colleges and institutions, Liverpool is at heart, a student-friendly city. In terms of education, the University of Liverpool is specifically worth noting and has constantly ranked as one of the UK's top research universities. Young people flood the streets at all hours of the day, whether they're studying for exams in a coffee shop or catching a live show at one of the world-famous club venues.
Speaking of live shows, you can't mention Liverpool without mentioning it's nightlife. The variety of bars, clubs, and alternative nightlife venues alone make Liverpool one of the best places to live in the UK as a student. If you do choose to live in the city, you won't want to miss an evening out in Concert Square, which many students refer to as the heart of Liverpool nightlife.
The cost of living in Liverpool can also be cheap, depending on your type of accommodation and how often you eat out. While it's possible to spend a lot of money on rent, food, and entertainment, you can also save a few pounds by cycling to class or cooking more often at home.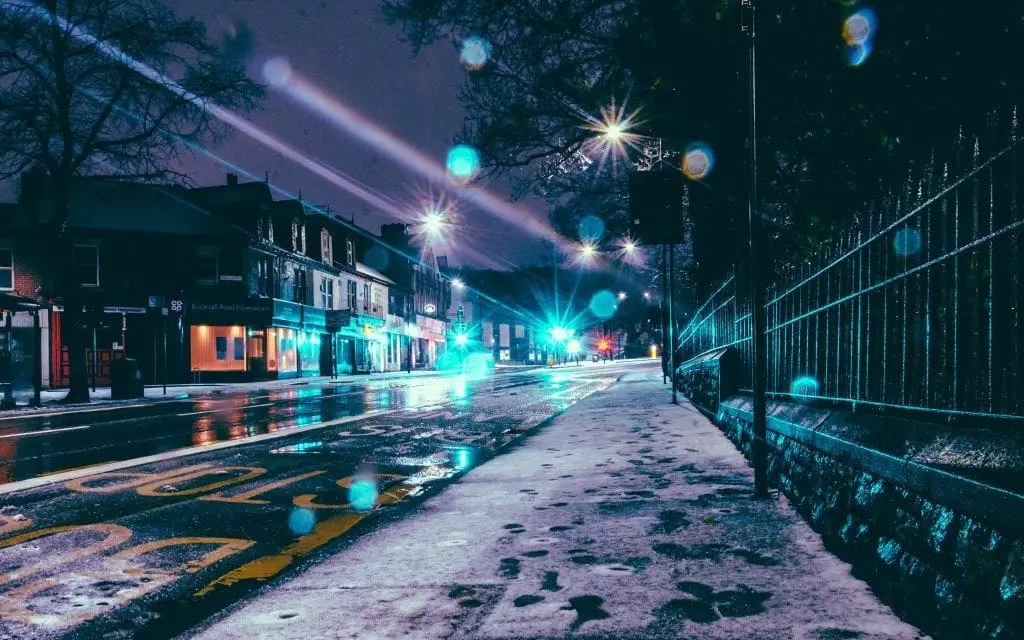 10. Sheffield
Sheffield is one of those friendly cities that has everything a student could possibly want. All of the city's universities and colleges are located within the city center, which means Sheffield is practically geared towards student life. Residents and businesses are extremely welcoming to students, and it's common to find special student discounts and many restaurants and entertainment venues in the city.
When it comes to city life and fresh air, Sheffield gives you the best of both worlds. Once considered the UK's industrial powerhouse seat, Sheffield is the UK's fifth-largest city, although 60% of the area is comprised of parks, gardens, and other green spaces. Whether you're looking for a city escape or simply a place to spend an afternoon in the great outdoors, then you're never more than a few steps away from somewhere scenic when living in Sheffield.
One of the best things about studying in Sheffield is the cost of living. Generally speaking, Sheffield is 10% less expensive than other major cities in the UK and 25% cheaper thane London. In addition, Sheffield is a very walkable city, which means you can save big on transportation costs by exploring on foot or by bike.
Post-Study Options in the UK
After you graduate, you might want to stay in the UK. In 2012, international students were only allowed to stay in the UK for four months after completing their studies, which was later updated to six months as in 2019. But since the summer of 2021, international student graduates can now stay in the UK for two years to look for employment. Check out our blog post for more information your post-study options in the UK!
Looking for post-study options elsewhere? Find out your options for the USA, Canada, Australia, New Zealand, and the rest of Europe!
IaM can help with your visa application to the United States, the UK & other countries.
If you need help with your UK student visa, a US visa, a UK Visa, or visa to Europe, including help with appointment booking obligations, IaM can help. For more information and advice on US immigration, UK immigration law and US visa applications Or If you need any help or assistance please, reach out to your Visa Coordinator at IaM

Frequently asked questions about student visas in the UK
What visa is required to study in the UK?
A Tier 4 (General) Visa is required for studies in the UK if you are over the age of 16.
If you're 16 or 17 and you want to study at an independent school in the UK, you may be eligible for a Child Student visa instead. If you fit in this age group, you should talk to an immigration advisor because this can make a difference on how long you can stay in the UK.
anyone under the age of 16 must apply for a child student visa.
When should I apply for my visa?
The earliest you should apply for your visa is 3 months before the start of your course.
But you will probably need to find and make arrangements for where you will be studying a long time beforehand.
How much money is the required for living costs for living in London as a International Student?
It depends if you are staying in inner or outer London. The required living costs are:
Inner London: £1,265 per month
Outer London: £1,015 per month
Does the UK's decision to leave the European Union affect students from EU member states?
Not immediately.
EU students applying for a place at a university or college in AY 2020/2021 year will not be considered international and will still be eligible for a home fee status. Find out more about student visas post-Brexit.
How long can I stay?
You can arrive in the UK before your course starts: up to 1 week before, if your course lasts 6 months or less, and up to 1 month before, if your course lasts more than 6 months. How long you can stay depends on the kind of course you're doing and what study you've already completed.
Can I travel to other European countries with my UK Student Visa?

Latest posts by Tara Burgess
(see all)