New US COVID Testing Requirements for International Travel – What You Need To Know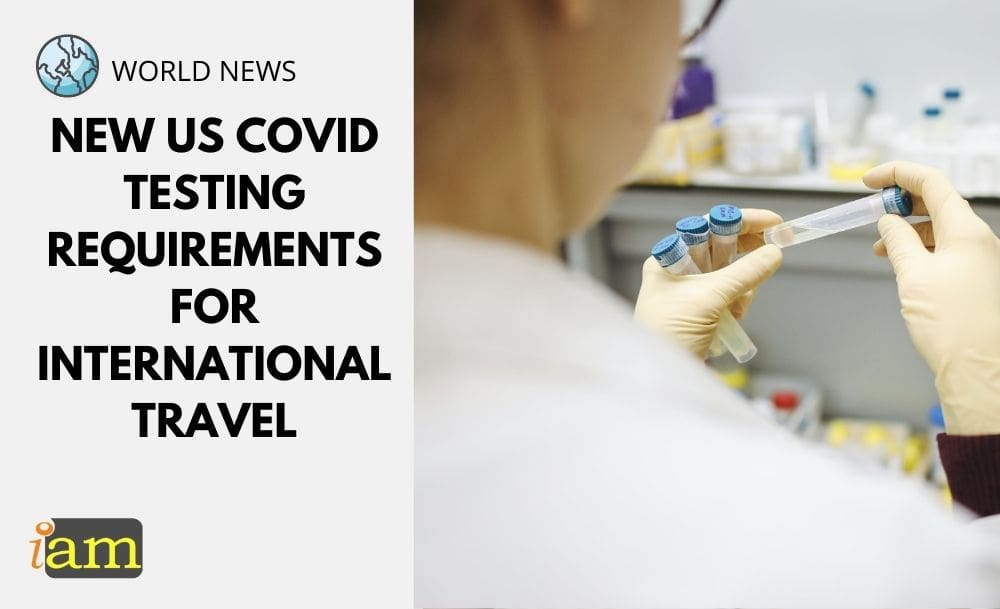 The United States will require all inbound international travellers, regardless of citizenship or vaccination status, to test negative for COVID-19 within one day of departure starting on Monday, 6 December.
President Joe Biden announced the rollout of the stricter requirements in response to the recent discovery of the Omicron COVID variant.
Starting Dec. 6: All international air passengers, regardless of vaccination status, must show a negative #COVID19 test taken no more than 1 day before #travel to the United States.

If you have questions, CDC's Travel Assessment can help: https://t.co/59VCRJmNb2. pic.twitter.com/sGTkp1ZcFx

— CDC (@CDCgov) December 3, 2021
Shortening the testing window aims to "provide less opportunity to develop an infection with the omicron variant prior to arrival in the United States," according to the updated CDC order. 
US airlines have been asked to collect contact-tracing information for incoming international travellers and send it to the CDC "upon request" since the country adopted a new set of international travel restrictions. 
The information collected includes names, addresses, phone numbers, emails, and dates of birth.
Type of Acceptable Test
Regardless of what test you use, all travellers must obtain documentation of their results before boarding their flight. This documentation may come as a QR code, text, email, or piece of paper. 
If you recently recovered from COVID-19, you can also show your positive COVID-19 test result on a sample taken no more than 90 days before departure and a letter from a licensed healthcare provider clearing you for travel. 
One Day Instead of 24 hours Timeframe
Different tests yield different wait times, ranging from fifteen minutes to several days. With a tight one-day turnaround, it's necessary to take a test that delivers results within the appropriate window. 
The one-day period offers more flexibility than a 24-hour time limit and allows travellers to take a test any time the day before departure. 
For those who want to find out more about their testing options, airline websites can be a useful tool. Many international carriers offer information on testing requirements and where to find testing centres overseas.