New Zealand Immigration: Nurses Eligible for Immediate Residency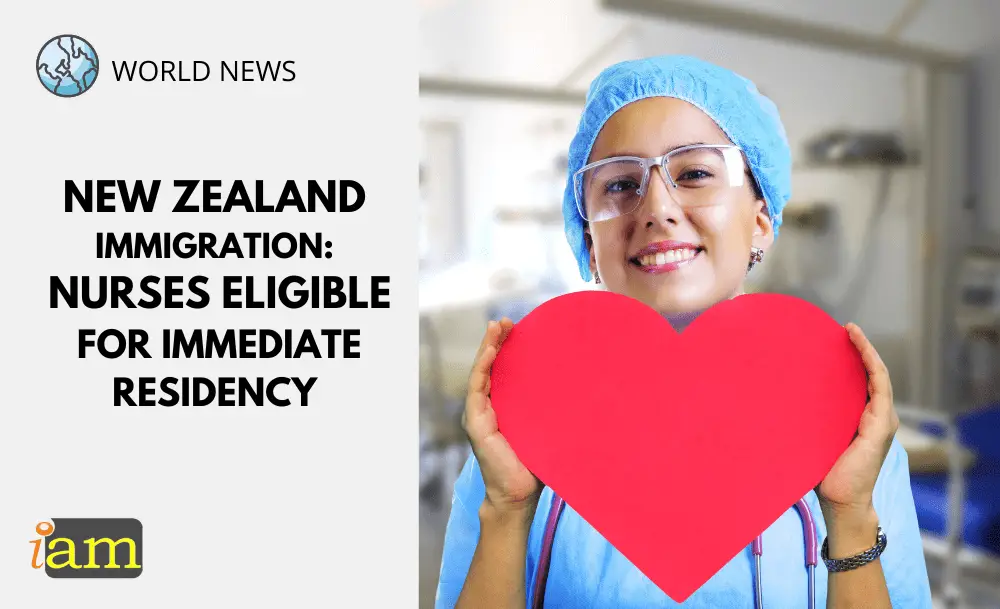 The Minister of Immigration of New Zealand, Hon Michael Wood, has announced that nurses and midwives will be added to the Immigration Green List that qualifies migrants for immediate residency. 
This means a straight-to-residence pathway among a range of new immigration settings. They will be able to enter the country under the new setting from 15 December 2022.
A Specific Purpose work visa will also be added to help keep about 2500 critical workers in the country for up to three years, and a 12-month Open Work Visa for the roughly 1800 people who had been on Post Study Work Visas but missed out when the border closed.
Teachers, drainlayers, mechanics, and other roles are also being added to the Green List, while bus and truck drivers will be eligible for a new temporary residence pathway.
A total of 10 roles were being added to the Green List.
"As part of our signalled review, we are expanding the Green List settings to include more professions in our healthcare, education and construction sectors, to give a competitive edge in a highly competitive global environment,"

"Since the pandemic 3474 nurses have arrived in the country, but it's clear we need to do more to encourage nurses to choose New Zealand. Adding these roles will further build on the attractiveness of New Zealand to those looking to set themselves and their families up long term."

Michael Wood
Green List Changes
New Zealand's Green List has been under review for quite some time now and it will continue being reviewed in mid-2023. Depending on the market needs, the authorities are expected to make additional changes too.
Added to Green List straight-to-residence path:
Registered nurses (on 15 December 2022)
Midwives (on 15 December 2022)
Specialist doctors not already on the Green List (on 15 December 2022)
Registered Auditors (from March 2023)
Added to Green List work-to-residence path from March:
Civil construction supervisors
Gasfitters
Drain layers
Skilled crane operators
Skilled civil machine operators
Halal slaughterers
Skilled motor mechanics
Skilled telecommunications technicians
All secondary school teachers (some specialisations already on the Green List)
Primary school teachers
What are your thoughts on this issue? Talk to us in the comment section below. Or if you need more advice on the above, contact us for further travel & immigration advice.
Check out the deals we have found below and tell us your travel plans.
Check out the offers and discounts from:
And because of the pandemic, don't forget to get your travel insurance, which will cover you for flight disruptions and pandemic related matters.
IaM can help with your visa application to Europe, the United States, the UK & other countries
If you need help with a US visa, a UK Visa, or a visa to Europe, including help with appointment booking obligations, IaM can help. For more information and advice on US immigration, UK immigration law and US visa applications or if you need any help or assistance please, reach out to your Visa Coordinator at IaM.
Some of our posts include affiliate links. If you choose to purchase any of these products, we might get a small commission. For more information, check out our TOS.