Online US Passport Renewal To Open in 2023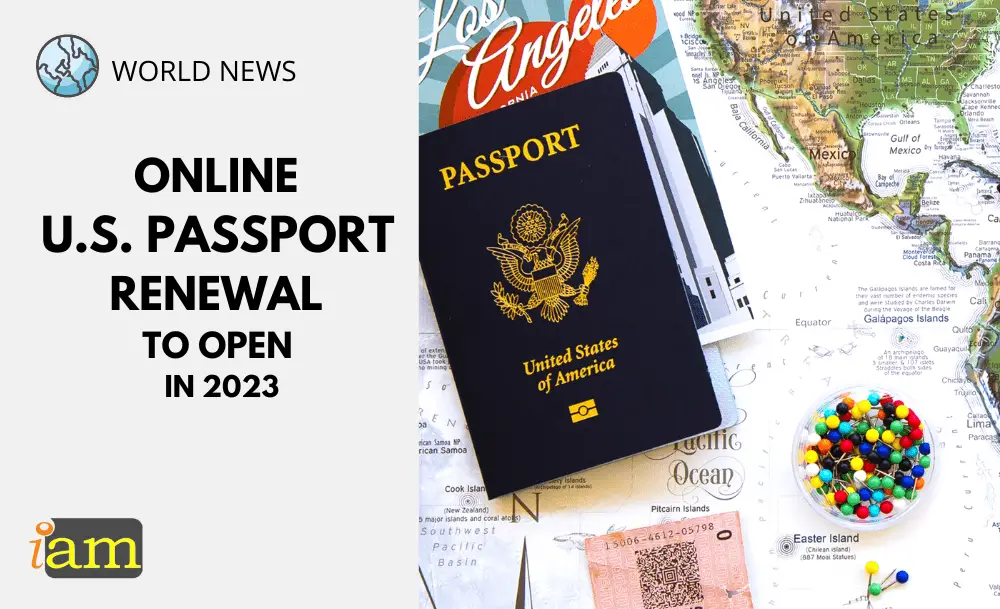 The US Department of State has announced that an online passport renewal service will be launched to the public in early 2023 after two successful limited pilot programs took place earlier this year.
Following the success of a limited pilot program for online passport renewal this summer, the U.S. State Department says it plans to fully launch an online passport renewal option for the general public in early 2023.
The online renewal option comes on the heels of President Joe Biden's December 2021 executive order directing the federal government to implement services that are "simple to use, accessible, equitable, protective, transparent and responsive for all people."
Currently, the passport renewal process is cumbersome and time-consuming. Many travellers can request renewal by mail, but they must still print, fill out and submit several documents and send a check or money order to cover the cost.
Passport Wait Times
Since 2020, shuttered passport offices and personnel cuts at the State Department have bogged down the system, with wait times for passport renewals stretching as long as 18 weeks. Some travellers resorted to going across the country in order to have their passports renewed in person.
Currently, processing times for online renewal remain the same as those sent by post. But while there's no guarantee that online renewal will shorten wait times, it will cut down on paperwork and streamline the process.
State Department officials hope online renewal will help ease long wait times, which have become the norm since the start of the pandemic because of layoffs and passport office closures. 
Though processing times are starting to get faster, federal officials are still working through the backlog.
Cost Of Online Renewal 
Passport renewal fees are the same whether you renew online or via traditional methods: $130 for an adult and $135 for a minor. An additional $60 fee for expedited service also remains the same.
What are your thoughts on this issue? Talk to us in the comment section below.
Check out the deals we have found below and tell us your travel plans.
Check out the offers and discounts from:
And because of the pandemic, don't forget to get your travel insurance, which will cover you for flight disruptions and pandemic related matters.
IaM can help with your visa application to Europe, the United States, the UK & other countries
If you need help with a US visa, a UK Visa, or a visa to Europe, including help with appointment booking obligations, IaM can help. For more information and advice on US immigration, UK immigration law and US visa applications or if you need any help or assistance please, reach out to your Visa Coordinator at IaM.
Some of our posts include affiliate links. If you choose to purchase any of these products, we might get a small commission. For more information, check out our TOS.