Post Study Work Options: How to Get a Work Visa in Aruba After Studies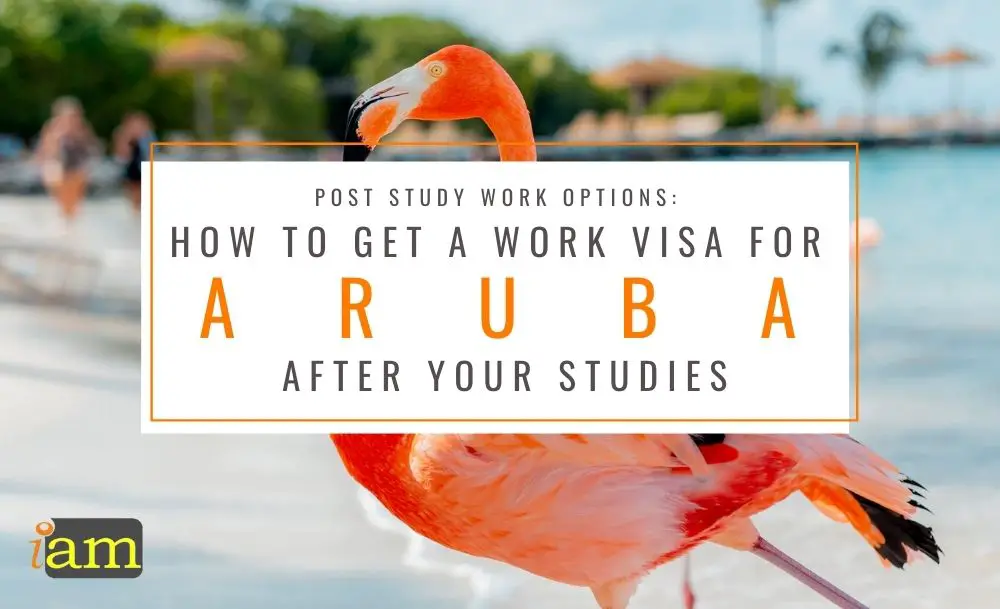 Aruba is one of the Lesser Antilles islands located in the Southern Caribbean Sea. The Lesser Antilles are several islands extending in an arc from Puerto Rico to the north-eastern coast of South America.
Aruba is located miles off the coast of Venezuela and on clear days it is possible to see Venezuela from the south-eastern side of the island. Aruba is an independent country within the Kingdom of the Netherlands and has a population of approximately 100,000 inhabitants. 
Aruba is one of four countries that make up the Kingdom of the Netherlands. The capital city is Oranjestad, and the famously friendly people are always willing to help out. For people who move to Aruba, it's no surprise that most career opportunities are in the hospitality industry.
The island is a popular vacation destination. The weather is tropical but not extreme. It has warm, dry weather year-round and exists outside the hurricane belt. This location means it is generally unaffected by the intense storms in the region. In terms of crime rate, Aruba is the safest country in the region. 
Aruba has one of the highest standards of living in the Caribbean region, and there is a low unemployment rate.
The official languages in Aruba are Dutch and Papiamento, but most Arubans are multi-lingual and are able to communicate in English and Spanish as well.
If you want to stay in Aruba after completing your studies, you need to secure a job offer to switch your student visa. Check out your options below or explore your other post-study options in the UK, USA, Canada, Australia, New Zealand, or countries in Europe, Asia, Africa and South America!
Aruba Work Visas
Foreign nationals wishing to work in Aruba for at least a few months are required to have a formal working permit or residence permit issued by the Ministry of Justice/Department of Immigration and Naturalization (DINA). 
You must have a job lined up, and your employer is responsible for your permit application. Work permits will be granted to people with special skills that they cannot find within Aruba.
An Aruba work permit is usually valid for a maximum period of one year. Your future employer must file the application with the Directorate of Alien Integration, Policy and Admission.
To apply, you need to prepare the following documents.
Proof of funds
Home and business address for the last ten years
Reasons for wanting to stay in Aruba
Certificate of good conduct through police records
Valid passport
3 passport photos
Vaccination certificate for smallpox
Medical certificate
Proof of Visa Fees
*Additional documents may be required
Intern/Trainee Visa
This visa is available to students enrolled in foreign educational institutions. You can take on an unpaid trainee or intern work to gain experience. You'll need to show you can support yourself. 
Paid Employment
This work and residence permit requires a labour market review. It is required that you work for only one Aruban employer in a specified job title.
You must apply for this labour market test at the Departmento di Progreso Laboral (DPL). After receiving a statement from DPL, you can apply to DIMAS for your residence permit application. DIMAS then tests your admission requirements.
Aruba Passive Income Visa
Anyone over 18 years of age can apply for the passive income visa. You must just prove an annual income of Afl 100,000 or approx USD 58,000 from an authorised source. This income makes you eligible for a residency visa to live in Aruba.
Aruba Residency by Investment
There are two possible pathways, Investor and Shareholder.
Investor
You are the CEO or CFO of a company with minimum sales of Afl. 10 million (around USD$5.5 million) or
You qualify as a foreigner for a directors licence, and you won shares worth at least Afl. 125,000 (around USD$70,000)
Shareholder
You own more than 40% of the shares of a company registered in Aruba and
These shares are worth more than Afl. 50,000 (around USD$28,000) 
Naturalised Citizenship
Aruba nationality is effectively Dutch nationality, as Aruba is part of the Kingdom of the Netherlands.
You can apply for Dutch citizenship by naturalisation if you are over 18 years of age. As well as holding an Aruba residency permit, you must meet one of the following requirements:
You have legally lived continuously in Aruba for five years
Be able to read, write, speak and understand Dutch.
What are your thoughts on the Post Study Options in Aruba? Is there anything we missed or anything you need clarification on? Comment below.
IaM can help with your visa application to the United States, the UK & other countries
If you need help with a US visa, a UK Visa, or visa to Europe, including help with appointment booking obligations, IaM can help. For more information and advice on US immigration, UK immigration law and US visa applications or if you need any help or assistance please, reach out to your Visa Coordinator at IaM.