US Travel Restriction: Air Passengers Required to Wear Masks Until January 2022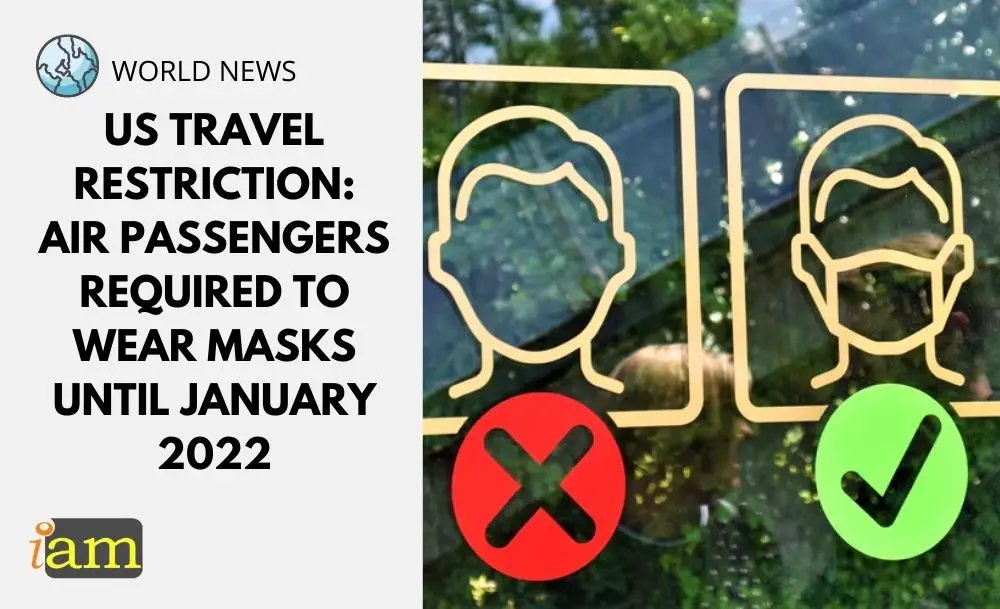 As the summer began, many Americans travelled in record numbers. Due to the rapid spread of the Delta variant, the Biden administration has extended the requirement to wear a mask on all forms of public transport to 18 January 2022. 
The order originally took effect in February to help curb the spread of COVID-19 and was set to expire in May however it was extended until 13 September. The current order has now been extended until January 2022 as officials consider the risks posed by the Delta variant. 
In a statement, the Transportation Security Administration (TSA) confirmed that the order will be extended. The rule includes fines for people who don't comply and exempts travellers under age 2 and those with certain disabilities.  
Where to Wear a Mask
The order requires that all passengers on aeroplanes, ships, trains, subways, buses, taxis and ride-shares wear face masks. Masks are also required in transport hubs such as airports, train and subway stations, bus and ferry terminals, and seaports.
Why Extend the Mask Mandate
The US currently has the biggest number of daily infections in the world. The purpose of TSA's mask directive is to minimize the spread of COVID-19 on public transportation.  The extension of the order is also in line with the most recent public transport guidelines from the US Centers for Disease Control and Prevention (CDC).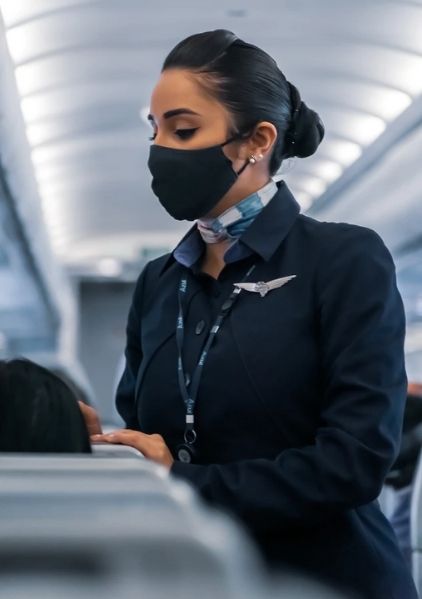 The Delta variant is rapidly spreading across the US, particularly among the unvaccinated population. Multiple cities have reinstated indoor mask mandates to stop the spread, and some, including New York City and San Francisco, are now requiring that people present proof of vaccination before entering indoor venues.
Extending the federal mask mandate for travel makes sense for the current health environment and has the travel industry's full support.

US Travel Association Executive Vice President of Public Affairs and Policy, Tori Emerson Barnes
Travellers should be aware that there are financial penalties in place for those who violate the face mask requirement. For further information about the security directives, please visit the TSA's website.
Mask Rules in Europe
In Europe, vaccine passes have been introduced for domestic purposes as well as travel and mask-wearing varies from country to country.
However, airlines do require mask-wearing on flights with the European Union Aviation Safety Agency (EASA), which says masks are required throughout the journey except for anyone with a medical exemption and children under 12.
What are your thoughts on wearing masks on public transportations? Talk to us in the comment section below.
Check out the deals we have found below and tell us your travel plans.
Check out the offers and discounts from:
And because of the pandemic, don't forget to get your travel insurance, which will cover you for flight disruptions and pandemic related matters.
IaM can help with your visa application to the United States, the UK & other countries
If you need help with a US visa, a UK Visa, or visa to Europe, including help with appointment booking obligations, IaM can help. For more information and advice on US immigration, UK immigration law and US visa applications or if you need any help or assistance please, reach out to your Visa Coordinator at IaM.
Some of our posts include affiliate links. If you choose to purchase any of these products, we might get a small commission. For more information, check out our TOS.