Croatia Formally Nominated for US Visa Waiver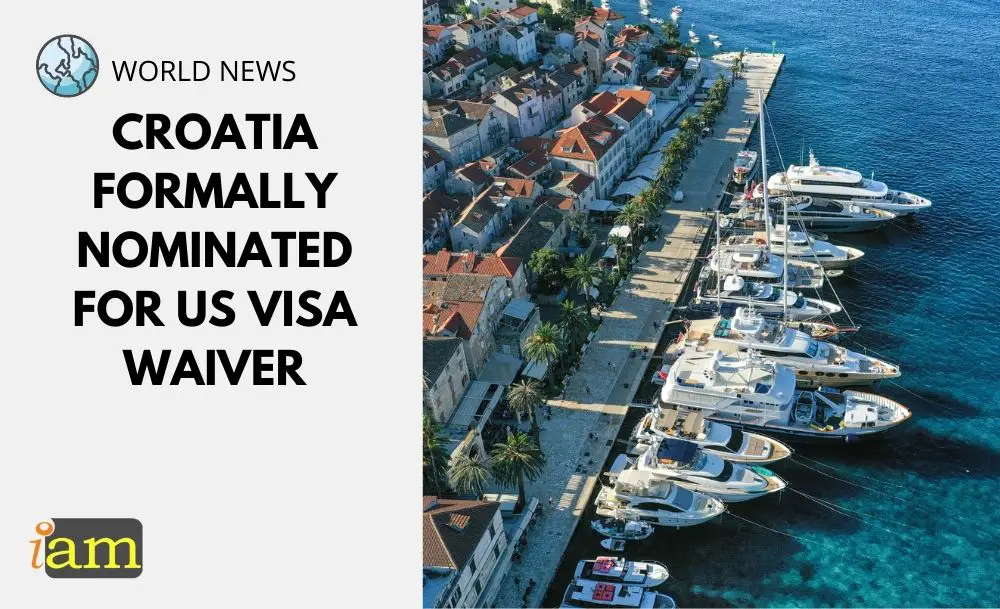 The US Embassy in Croatia confirmed on 2 August that US Secretary of State Antony Blinken has formally nominated Croatia to join the United States Visa Waiver Program (VWP).
Mark Fleming, the Chargé d'Affaires for the US embassy in Zagreb stated:
I would like to congratulate Croatia on this important milestone. Entry into the Visa Waiver Program requires meeting many strict requirements, and Croatian authorities have done tremendous work.
At present, Croatian nationals are required to apply for an embassy visa to visit the United States, no matter the intended length of their stay or the motive for travelling. Once Croatia enters the US VWP, its citizens do not need a visa to enter the United States for short-term stays for tourism, business, or transit purposes.
The US visa waiver program was implemented to facilitate travel to the USA for citizens of countries with low rates of non-immigrant visa refusals and immigration violations. Croatia is now very close to meeting these requirements.
US Visa Waiver Program for Croatian Citizens
Upon approval, the ESTA is electronically linked to the traveller's passport, removing the need to print a paper document. Instead, Croatian ESTA holders can simply present their passport to immigration officers on arrival to gain entry to the United States.
Additionally, the ESTA for Croatian citizens is a multiple-entry travel authorization, which allows the holder to enter the US for multiple stays up to 90 days per entry. It is valid for a total of 2 years from approval, or until the linked passport expires, meaning there is no need to complete online registration before every trip to the USA.
In addition to the practical benefits for Croatian citizens, Fleming is also confident that the removal of US visa requirements for Croatians will also "increase and deepen our already strong people-to-people and economic ties. It takes our already close bilateral relationship and will make it even closer."
Eligibility to Apply for a US ESTA
It has not yet been announced when Croatia will officially join the US Visa Waiver Program.
There are still several steps left to be completed in this process, including a final assessment of Croatia's eligibility by the US Department of Homeland Security (DHS).

Mark Fleming, the Chargé d'Affaires for the US embassy in Zagreb
The date that Croatians will be able to apply for the ESTA will be announced once the DHS has completed this final assessment of Croatia as a VWP participant.
However, Fleming asserted that the fact that the Secretary of State has now nominated the country for the VWP is "confirmation of the tremendous progress in Croatia over the past three decades. The Croatian people have built a strong, vibrant, modern, democratic state, one that is capable of meeting the rigorous requirements of the Visa Waiver Program".