Croatia Joins US Visa Waiver Program: Visa-Free Travel to the US for Croatians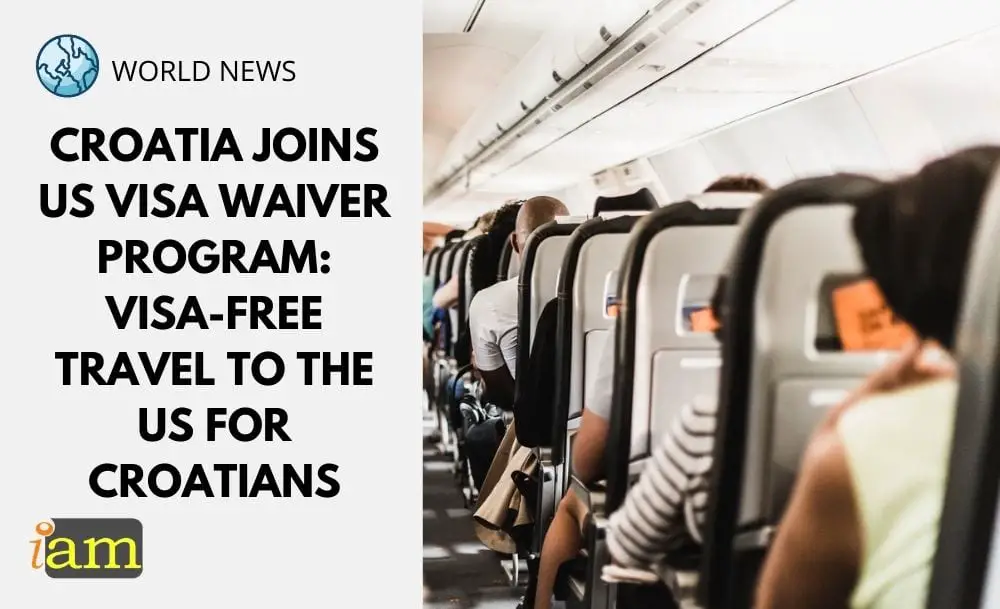 Croatians will soon be able to travel to the United States without the need for a visa.
The American Embassy in Croatia formally confirmed Croatians USA Visa-free travel. Having met the final stipulation set by the USA in 2020, Croatians will have the right to travel to the USA without a visa later this year.
Program Requirement
Late last year, US Ambassador Robert Kohorst said that apart from the Visa Waiver Program crucial requirement, some technical conditions are also needed to be met for the implementation of the Visa Waiver Program, and US services need to be convinced on the ground that all the procedures in Croatia have been conducted.
The main precondition set by the USA for the abolition of visa requirements for Croatians visiting America was a drop in the number of denied Visa applications to below 3%. Croatia attained that result back in September 2020.
It's Official
Tweeting from the official account of the American Embassy in Croatia, the news of Croatians USA Visa-free travel was released on Tuesday 16 February 2021. This is the first time that official confirmation of Croatians USA Visa-free travel has come from American authorities.
It's official! The final refusal rate for Croatian tourist/business visa applicants fell to 2.69% last year, an essential step forward in joining the U.S. Visa Waiver Program. We look forward to Croatians travelling to the United States visa-free in the near future.

— Chargé d'Affaires Taylor (@USAmbCroatia) February 16, 2021
She went on to thank the Ministry of Foreign and European Affairs of the Republic of Croatia, Ministry of Interior Affairs of the Republic of Croatia and the Croatian government for their help in securing Croatians USA Visa-free travel.
Croatia, Bulgaria, Romania, and Cyprus are the only European Union member states whose citizens cannot enter the United States without a visa.
Are you looking forward to travelling again? Talk to us in the comment section below.