US To Open Diversity Visa Lottery 2024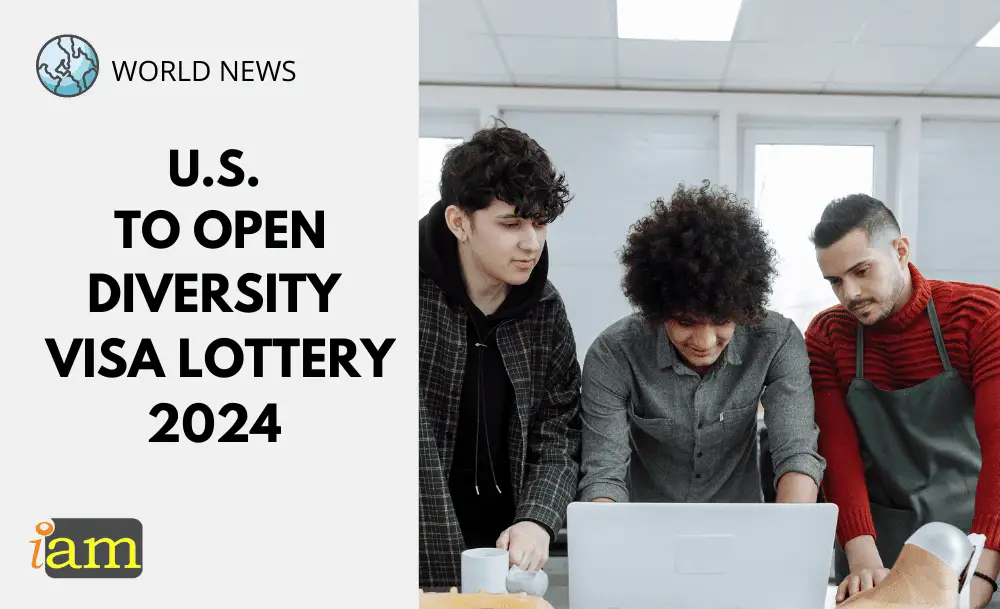 The US State Department will begin accepting online registrations for the Fiscal Year (FY) 2024 Diversity Visa (DV) lottery starting Wednesday, 05 October 2022 at noon EDT.
Foreign nationals who wish to enter the lottery have until 08 November 2022 at noon EST to file online.
The DV lottery program will make up to 55,000 Green Card numbers available through random selection. FY 2024 lottery results will be announced in May 2023. Foreign nationals selected in the FY 2024 lottery can submit their green card applications starting on 01 October 2023.
The State Department urges applicants not to wait until the final week to register because heavy demand may cause website delays.
The United States announced a list of ineligible countries: Brazil, Colombia, El Salvador, Haiti, Honduras, Jamaica, Mexico, the Dominican Republic, and Venezuela. Bangladesh, Canada, China (including Hong Kong), India, Nigeria, Pakistan, the Philippines, South Korea, the United Kingdom (including Ireland), and Vietnam.
How To Register
Applicants must submit an online form and a digital photo through the official DV lottery website. Diversity Visa lottery applicants may include a spouse and children in their entry.
Only one entry is permitted per person. If there are multiple registrations on behalf of one person, all of them are disqualified.
Applicants must carefully follow the State Department's official lottery instructions. Lottery entries and digital photos that do not precisely conform to the instructions will be disqualified.
You will need to provide the following information to complete the application for US Visa Lottery,
Name exactly as it appears on your passport. 
Gender
Date of Birth 
City ​​where he was born.
Country of Birth
Country of Eligibility for the DV Program: 
Photograph 
Address
The country in which you currently live
Phone Number (Alternative)
Email Address
Highest Level of Education 
Current Marital Status
Number of Children
Once the application is accepted, applicants will receive a confirmation number, which can be used to check the status of their application.
To read the full instructions at the US State Department.
What are your thoughts on this issue? Talk to us in the comment section below.
Check out the deals we have found below and tell us your travel plans.
Check out the offers and discounts from:
And because of the pandemic, don't forget to get your travel insurance, which will cover you for flight disruptions and pandemic related matters.
IaM can help with your visa application to Europe, the United States, the UK & other countries
If you need help with a US visa, a UK Visa, or a visa to Europe, including help with appointment booking obligations, IaM can help. For more information and advice on US immigration, UK immigration law and US visa applications or if you need any help or assistance please, reach out to your Visa Coordinator at IaM.
Some of our posts include affiliate links. If you choose to purchase any of these products, we might get a small commission. For more information, check out our TOS.