A Third of Hong Kongers Seeking UK Visas Were Below 18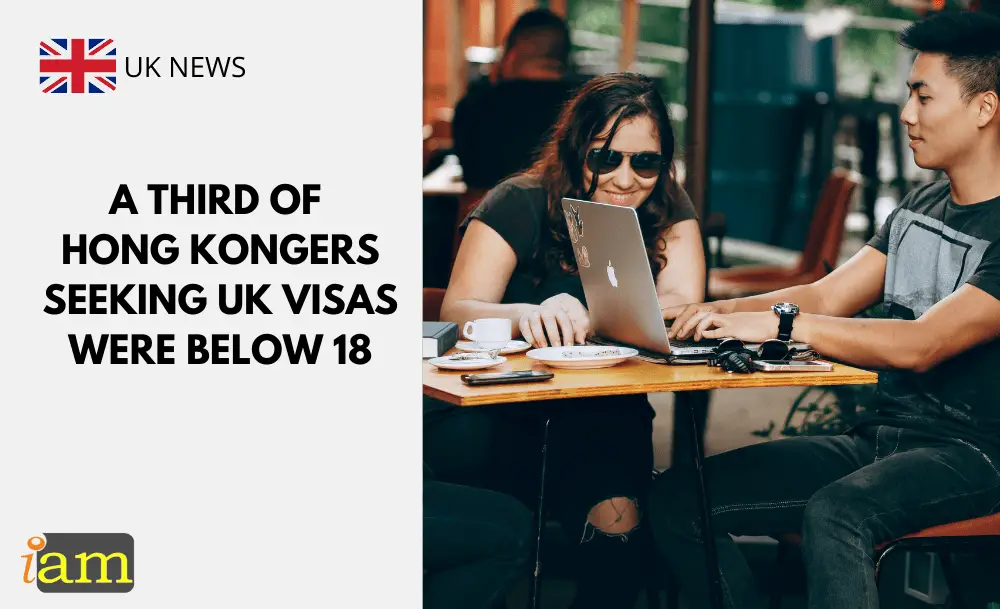 About 38,000 citizens of Hong Kong under the age of 18 have filed an application for the UK's British National (Overseas) visa scheme, however, the majority of requests are from residents in their prime working years.
According to the figures published by Bloomberg, of the total of 142,000 citizens of Hong Kong who applied for such a program, 36,000 were in this age bracket.
It was reported that for a period between 31 January 2021, when the scheme opened, and 30 June 2022, a total of 38,600 applications for BN(O) visas were from Hongkongers under the age of 18 where 16 percent were filed from the UK.
According to reports, Hongkongers aged 35 to 44 accounted for the biggest group at 32,600 with a total of 13 percent of applications made by citizens of this country. At the same time, the third-largest group was those aged 45 to 54, who made a total of 27,800 applications, of which 14 percent were filed in Britain.
Citizens of Hong Kong who filed an application for BN(O) status aged 25-54 made up 55 percent or 78,100 applications.
According to the figures provided by the Home Office, as of June this year, 133,124 Hongkongers have been approved for the citizenship scheme since the program was first introduced.
Authorities in the United Kingdom granted BN(O) status to 3.4 million residents from Hong Kong born before 1997.
Program Expanded
The UK scheme allows holders of British National (Overseas) passports and their dependents to apply for permanent settlement following a five-year stay in Britain, and for citizenship after the sixth year.
BNO passports were issued to Hongkongers born before the Handover as a compromise between Beijing and Britain. They did not previously confer any right to settle permanently in Britain.
It was reported that the UK plans to extend the BN(O) visa program later this month in order to permit Hongkongers born after 01 July 1997, who have at least one parent with BN(O) status to apply independently in order to settle in the country. 
What are your thoughts on this issue? Talk to us in the comment section below.
Check out the deals we have found below and tell us your travel plans.
Check out the offers and discounts from:
And because of the pandemic, don't forget to get your travel insurance, which will cover you for flight disruptions and pandemic related matters.
IaM can help with your visa application to Europe, the United States, the UK & other countries
If you need help with a US visa, a UK Visa, or a visa to Europe, including help with appointment booking obligations, IaM can help. For more information and advice on US immigration, UK immigration law and US visa applications or if you need any help or assistance please, reach out to your Visa Coordinator at IaM.
Some of our posts include affiliate links. If you choose to purchase any of these products, we might get a small commission. For more information, check out our TOS.