More People Choose Rail Routes To Travel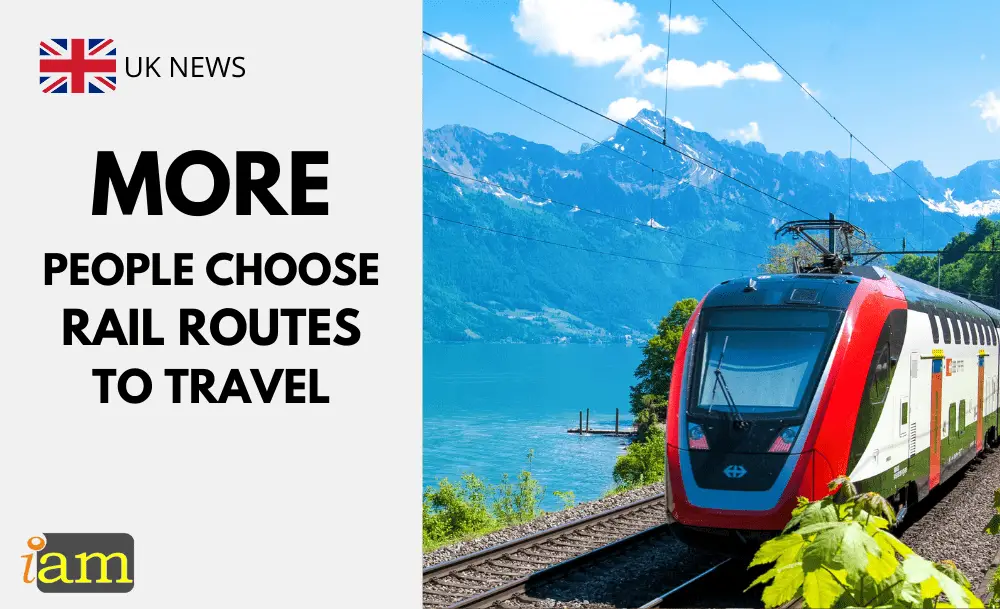 A poll conducted by Opinium Research for High Speed 1 (HS1) has shown that a large share of persons would travel to Europe by train if there were more available routes.
Opinium surveyed 1,000 UK workers who have travelled for business within the last five years. According to the data provided by Opinium Research, 81 per cent of the participants, who were nationals of the United Kingdom, would prefer to travel by train to Europe for work.
"It is encouraging to see that people who are travelling for business are now thinking about their carbon footprint and looking for more environmentally friendly options whenever they can,"

CEO of High Speed 1, Dyan Crowther.
The figures are even higher when it comes to leisure travel. The study reveals that 86 percent of persons who plan on taking a trip to Europe would choose to travel by train, provided that they are able to get direct services to their destination.
Future of International Rail
Currently, travellers can get direct services to a number of destinations in western Europe, including Paris, Amsterdam, and Brussels. The new figures provide the clearest evidence that there is strong demand for even more international rail routes run from the UK on the HS1 line. 
This could include working to set up new routes into Germany or extending routes to further popular leisure destinations, such as Prague in the Czech Republic, or Bordeaux in South West France.
"These results are further proof that people travelling abroad from the UK are increasingly looking for more environmentally friendly options. HS1 is the Green Gateway to Europe, and as we look to recover and grow post-Covid-19, we'll be working tirelessly to deliver more routes on our line into Europe,"

Dyan Crowther
The study has also shown that 77 per cent of the participants would travel more regularly by train to Europe if there was more competition.
As the majority of the COVID-19 restrictions have been lifted, the demand for international travel increased. To reduce carbon dioxide emissions caused by air travel, the EU countries are encouraging all travellers to choose the train over plane travel.
What are your thoughts on this issue? Talk to us in the comment section below.
Check out the deals we have found below and tell us your travel plans.
Check out the offers and discounts from:
And because of the pandemic, don't forget to get your travel insurance, which will cover you for flight disruptions and pandemic related matters.
IaM can help with your visa application to Europe, the United States, the UK & other countries
If you need help with a US visa, a UK Visa, or a visa to Europe, including help with appointment booking obligations, IaM can help. For more information and advice on US immigration, UK immigration law and US visa applications or if you need any help or assistance please, reach out to your Visa Coordinator at IaM.
Some of our posts include affiliate links. If you choose to purchase any of these products, we might get a small commission. For more information, check out our TOS.